DON'T WORRY DARLING | MOVIE REVIEW | NORTHLANDS
Entertainment
03 October 2022
Don't Worry Darling, the sophomore movie for the up-and-coming director, Olivia Wilde, is a force to be reckoned with. With the success of her debut film, Booksmart, a much critically acclaimed coming-of-age, comedy movie, Wilde made sure to shake things up in this psychological thriller.
The scene is set in 1950's Victory, a picturesque town with manicured lawns in the middle of nowhere. It follows Alice (Florence Pugh), a young, married woman, and her husband, Jack (Harry Styles).
We see the men in pressed suits heading off to work on the "Victory Project" while the women stay at home to cook, clean, and have a drink in hand when their husbands walk through the door.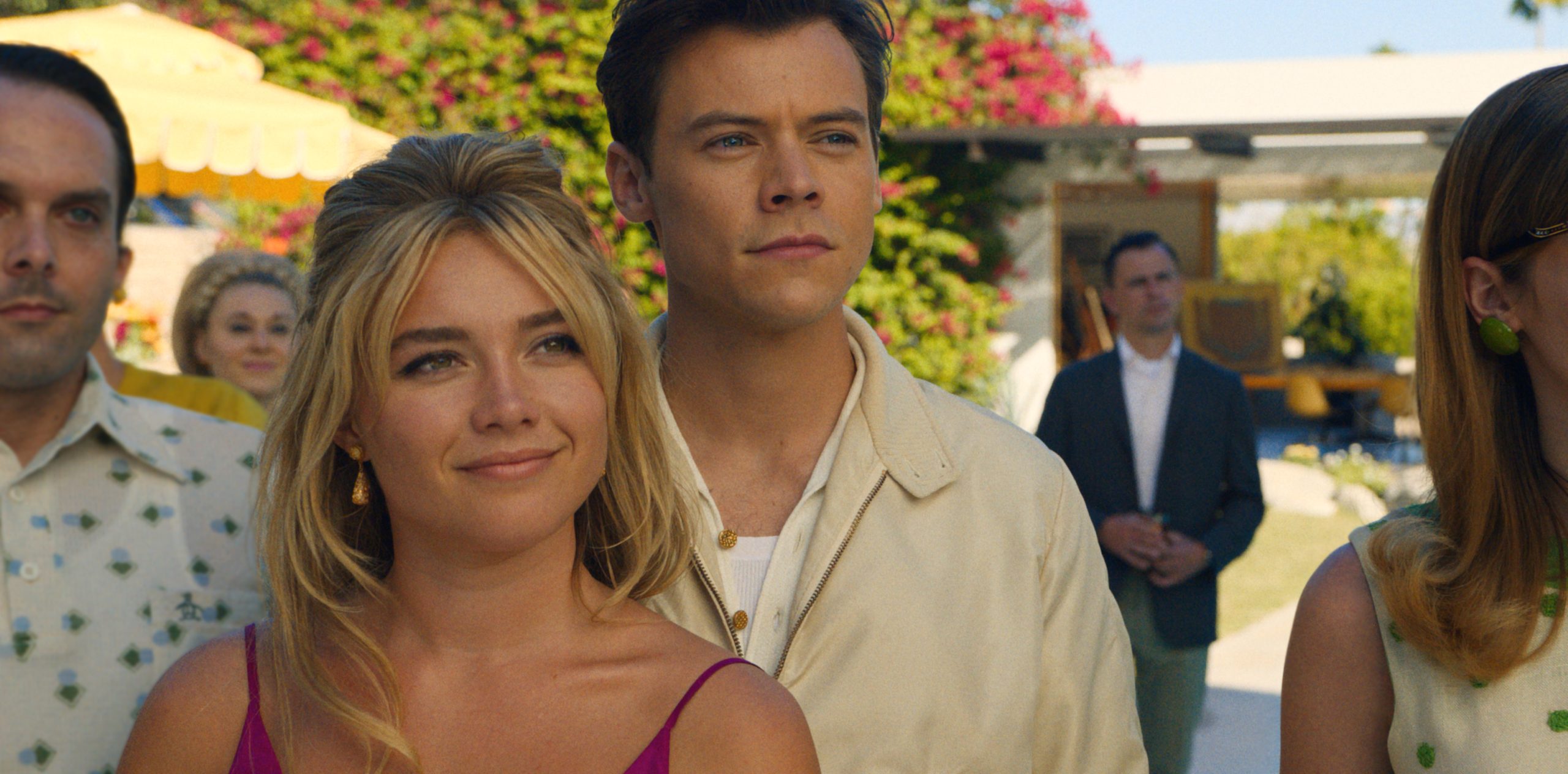 (L-R) FLORENCE PUGH as Alice and HARRY STYLES as Jack in New Line Cinema's "DON'T WORRY DARLING," a Warner Bros. Pictures release.
From the get-go we can tell something is wrong even in paradise. Women are not allowed to leave Victory. The opposite of an unspoken rule – everyone knows to stay within the bounds of the town. The woman are not allowed to discuss what the men do for work and the men certainly do not want to share. Alice's neighbour, Margaret (Kiki Layne) is the first to question their leader, Frank (played by a fantastic Chris Pine), who heads the Victory Project. Margaret, however, is quickly silenced, and her warnings are brushed away.
Soon, things start to go south for Alice, who herself descends into a frenzy of hallucinations and madness when she begins to question Victory. Eggs with no yolks, walls that crush you and reoccurring nightmares are some things that she experiences.
By the end of it all, you begin to question what is truly real and who you can trust in Victory.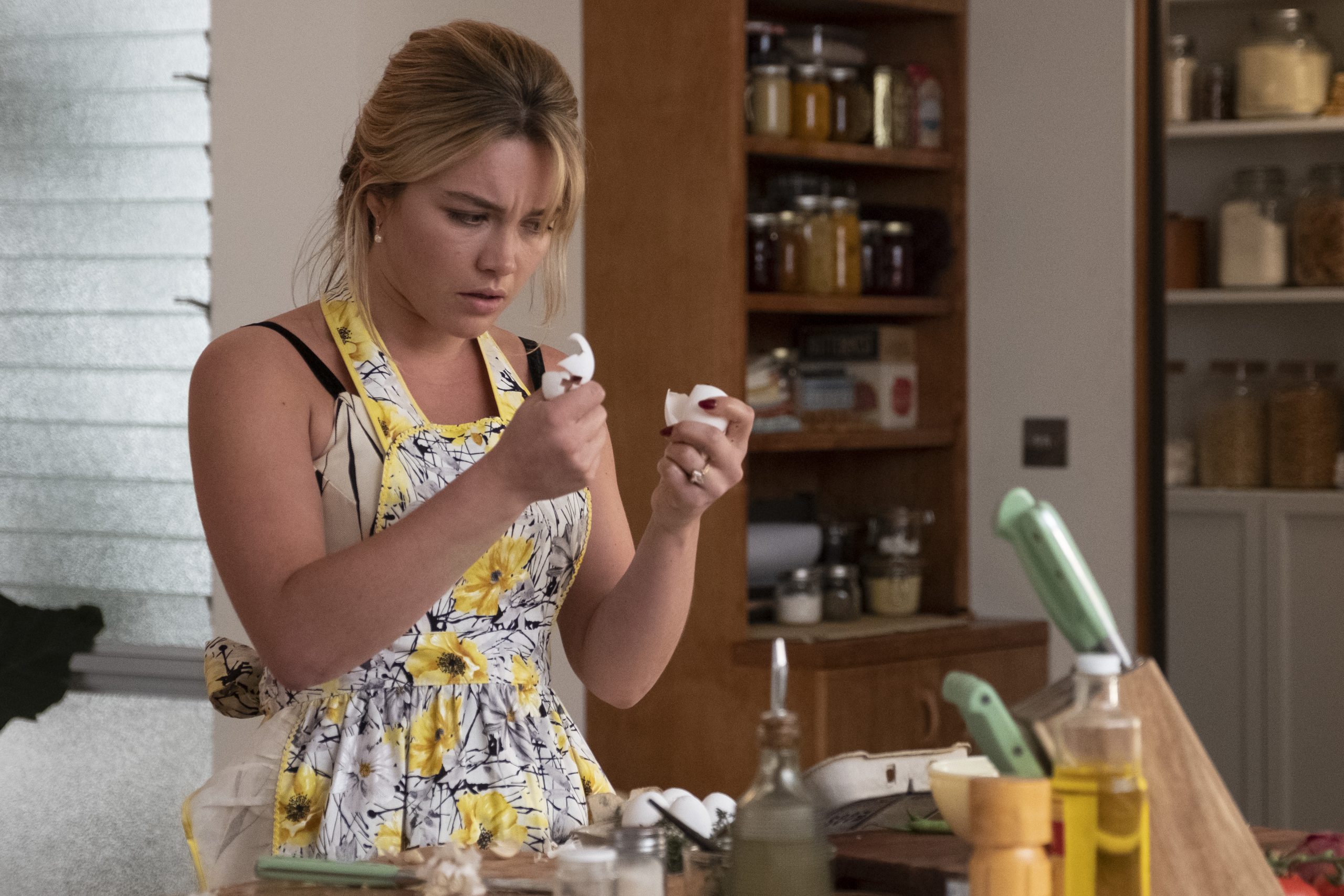 FLORENCE PUGH as Alice in New Line Cinema's "DON'T WORRY DARLING," a Warner Bros. Pictures release.
A head-scratcher, this film keeps you guessing right to the very end. I really enjoyed the suspense of watching Alice try to figure out what is reality and what is a dream. It's not till the last 15 or so minutes when the pieces finally fit together.
Aside from the plot, there are some fantastic overhead shots throughout the movie that will mesmerize you – an effect to help you empathise with Alice and her hallucinations.
If you're a fan of Florence Pugh, I highly recommend this movie to you. She is incredible and does most of the heavy lifting in Don't Worry Darling. Harry Styles also can hold his own, but he is no match for the veterans on screen.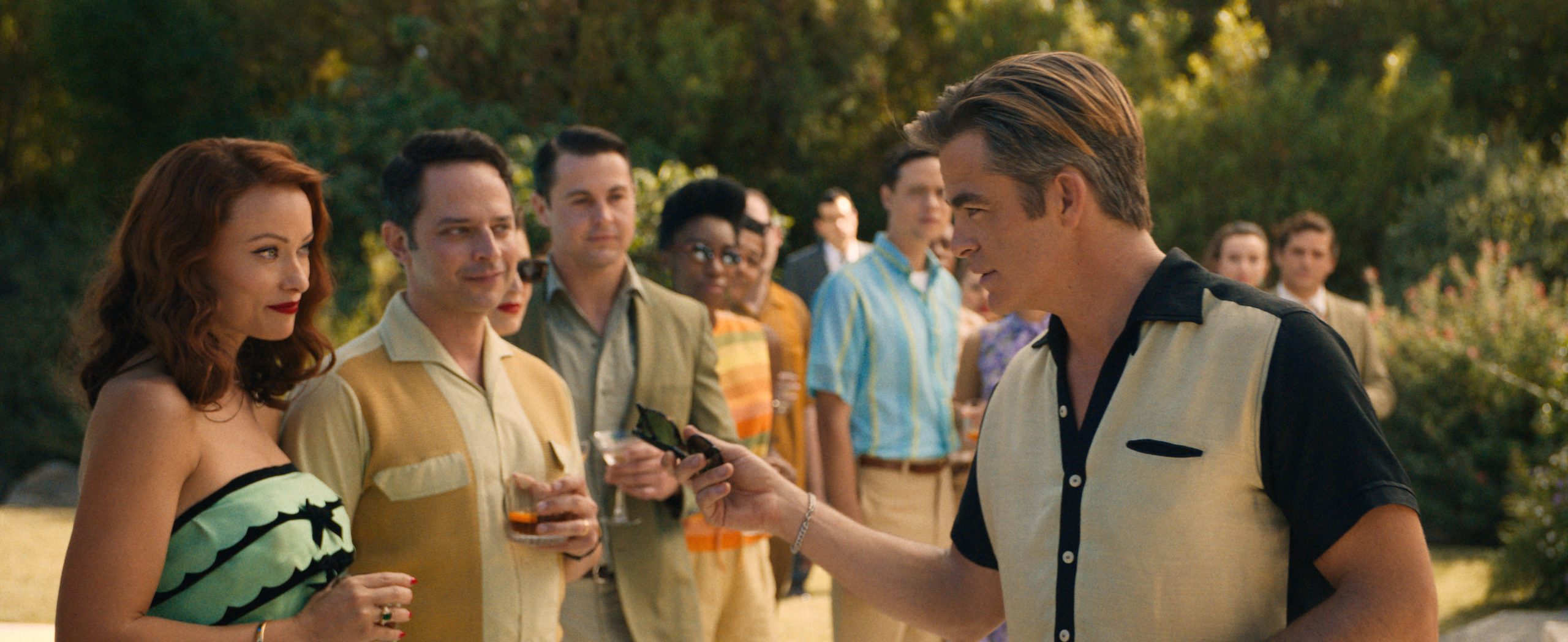 L-r) OLIVIA WILDE as Bunny, NICK KROLL as Dean and CHRIS PINE as Frank in New Line Cinema's "DON'T WORRY DARLING," a Warner Bros. Pictures release.
Overall, if you enjoyed the Truman Show or Stepford Wives, you should give this movie a go. It has elements of suspense and mystery, and it is certainly entertaining. Even hours after finishing the movie, my partner and I could not stop talking about it.
Check times & dates for Hoyts HERE, then head to Northlands for a delightful family movie to go with your popcorn.