KNOCK AT THE CABIN | MOVIE REVIEW | SYLVIA PARK
Entertainment
10 February 2023
Knock at the Cabin was unlike most of M. Night Shyamalan's jumpy horrors and was a pleasant change focusing on the effects of tragedies on the human conscience. The carefully chosen characters gave an oxymoronic effect as their appearances and props were contradictory to their personalities, roles and purpose in the movie. This kept us on our toes until the end when the plot twist was actually the lack of a plot twist and all aspects described throughout the film turned out to be genuine.
I was excited to see the beloved Ron Weasley (Rupert Grint) play the role of Redmond in this movie and although he had a short screen time, a different and aggressive form of his acting capabilities were tested in this movie and he flourished with flying colours. For a moment, I forgot he was the scared and innocent kid from Harry Potter.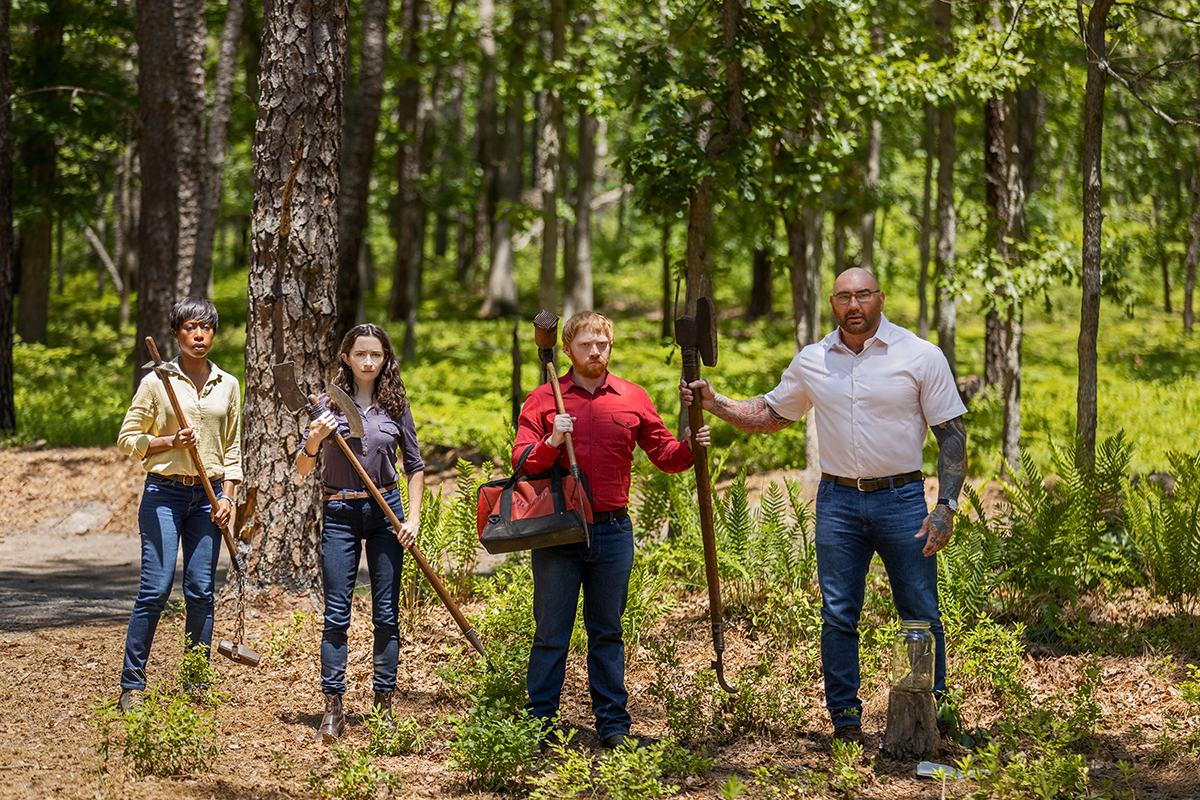 (from left) Eric (Jonathan Groff, back to camera), Adriane (Abby Quinn), Redmond (Rupert Grint), Leonard (Dave Bautista), Sabrina (Nikki Amuka-Bird) and Wen (Kristen Cui, back to camera) in Knock at the Cabin, directed by M. Night Shyamalan.
The movie depicted selflessness and selfishness all at the same time. It was a battle between one's conscience and personal desires which tested the bonds of family throughout the length of the film. We found beauty in the resistance and skepticism shown by the character that was an atheist versus the belief and compassion depicted by his partner, which kept the dynamic going back and forth until ultimately belief triumphed.
The main characters (couple) were shown to be kind and good people who adopted a little girl and raised her with all their heart and love. The role of the little girl was crucial to the plot of the movie as ultimately the couple wanted to survive to give the girl a good life. Meanwhile, the movie also showed the battle between one partner's religious beliefs versus non-acceptance of their homosexual relationship by the same religion and this played a huge role in the decisions that guided the couple.
Overall, we thoroughly enjoyed the movie and all the different aspects of humanity that came into play and were tested.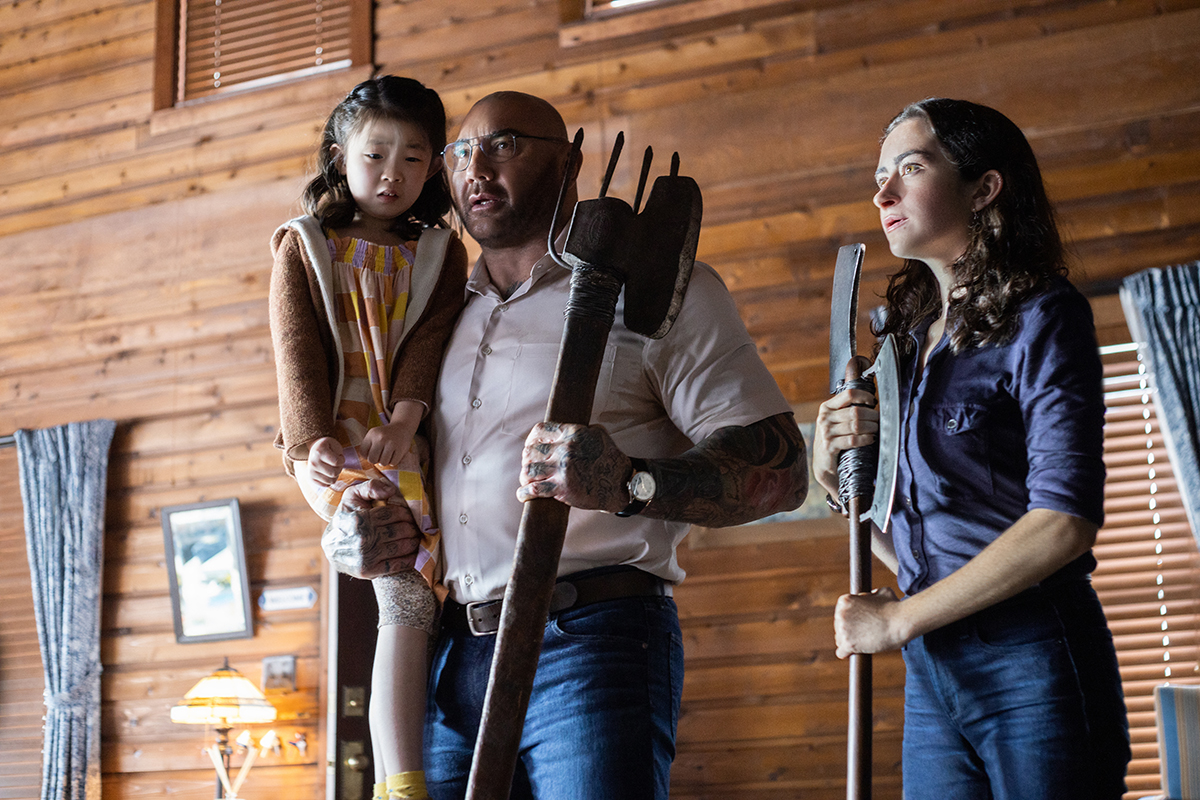 (from left) Leonard (Dave Bautista), and Wen (Kristen Cui) in Knock at the Cabin, directed by M. Night Shyamalan.
Check times & dates for Hoyts HERE, then head to Sylvia Park for a delightful family movie to go with your popcorn.