AUTUMN WARDROBE STAPLES | CENTRE PLACE
Fashion
28 February 2022
Autumn is right around the corner, and if you're anything like me, you're ready, wallet in hand, about to dive into shopping for the new season. Autumn is a true mix of seasons here in New Zealand. One part of the country can feel like it's winter, while the other is still dealing with the summer heat. While you may be tempted to retire all of your summer clothes and break out the heavy layers, you have to be prepared for whatever season the day will bring. So, with that being said, here are five of my top autumn pieces worth investing in that you can mix and match with your current wardrobe, right through into winter.
Jackets
Autumn is the perfect time to break out your heavier jackets once again. In fact, you may even need more than one jacket depending on where you live. A lightweight jacket for milder days and a heavier coat or parka for colder nights are both essential pieces for your autumn wardrobe. I commend choosing minimal colours and styles that you won't get bored of easily, as you'll no doubt be wearing them a lot. If you're not sure where to start, I'd go with a denim jacket. Denim jackets are timeless, and they're the perfect trans-seasonal piece that you can throw on over a summer dress just as easily as you can dress pants and a shirt. If you're not a fan of classic blue – try a black denim jacket with pants and sneakers for an effortlessly cool street style look.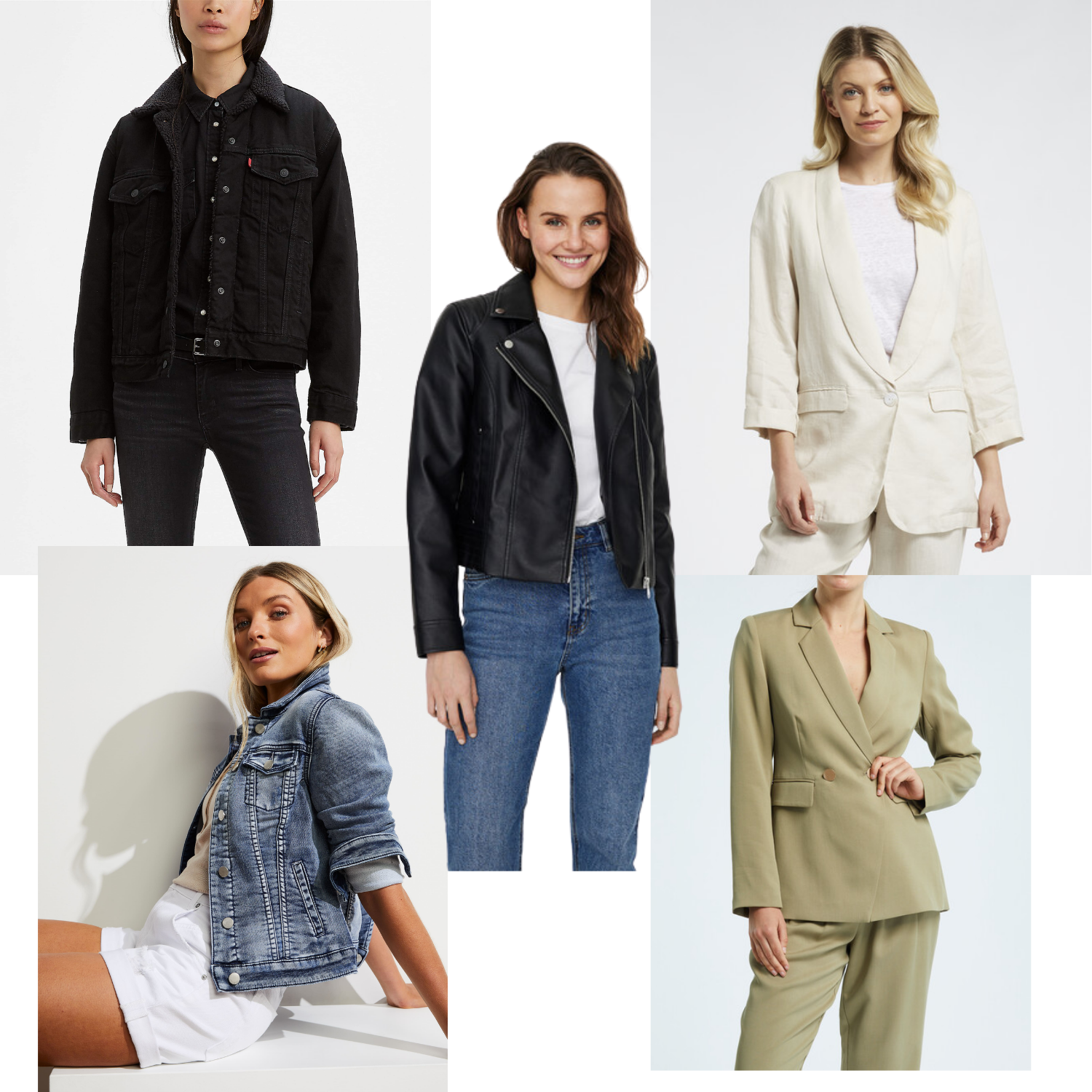 Scarves
Scarves are a must-have accessory for autumn, especially if you live in a colder climate. A thick scarf can keep your neck cosy on those cold morning walks to work, while a colourful scarf can add some flare to an outfit. There are so many different types of scarves to choose from, so make sure you consider what you'll wear it with before you open your wallet.
I suggest choosing ones that pair with the jackets or coats you already own (or have just splurged on) so you know you'll get the most wear out of them. There's nothing worse than spontaneously buying new pieces only to realise that nothing goes together!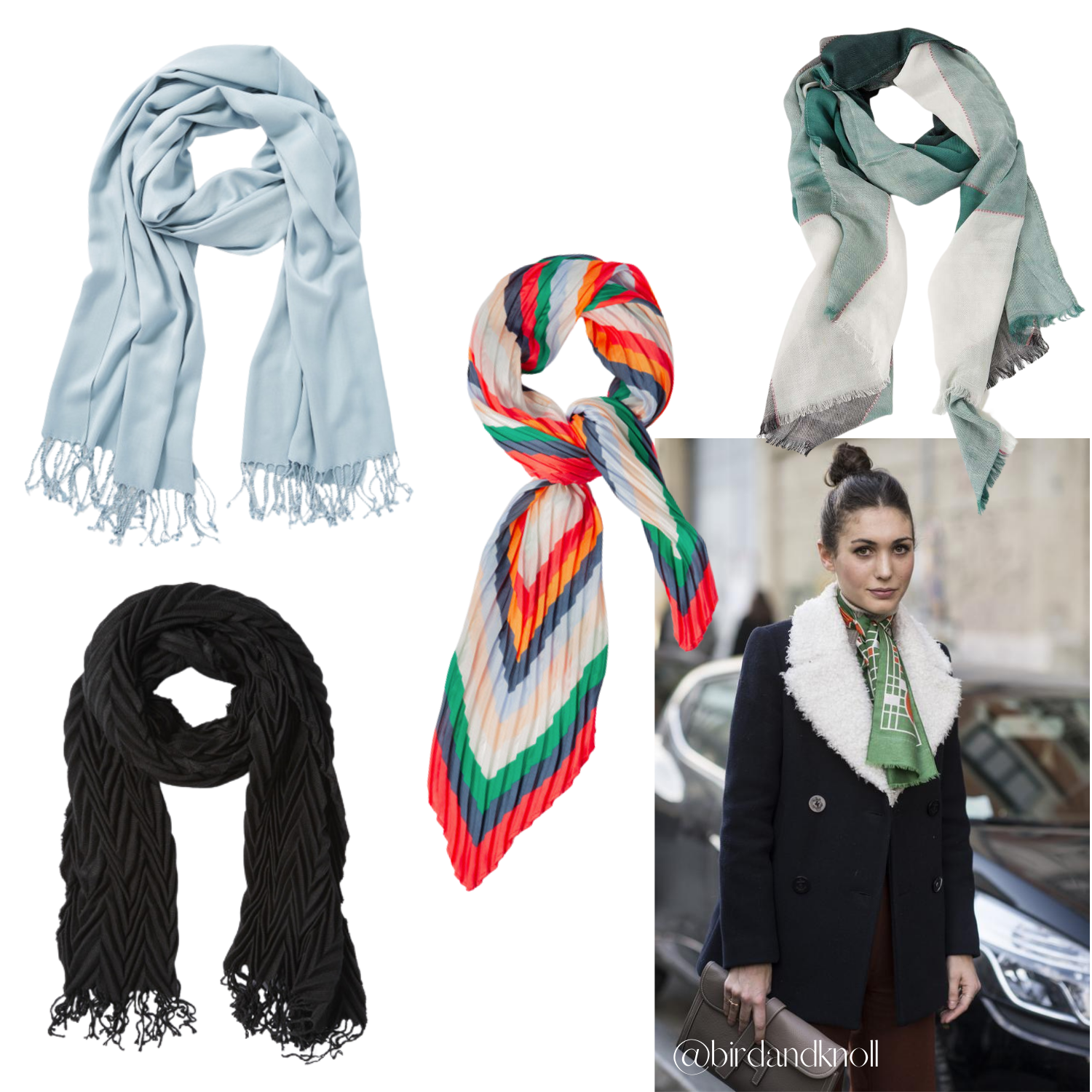 Boots
Boots are another essential piece for autumn, especially here in New Zealand. You can wear boots with anything from your summer shorts and dresses, to jeans when it starts to get cooler. There are so many different styles and types of boots available, so it's important to find a style that fits your personality and wardrobe.
Black ankle boots are a staple in any wardrobe, and one piece I can guarantee you won't regret buying. They're comfortable enough to wear all day, and can easily take you from work to drinks out on the town. It's not going to be warm forever, so consider a minimal style that will look good with the pants you already own.
If you're looking for something a bit more dressy, try a pair of heeled boots. These quickly replace my high heels for weekends out or more formal events. The key here is to buy a pair that have a chunky heel so that you can wear them comfortably all night long. Your heeled boots are where you can have a bit more fun with the shades, shapes and textures. Try a bright colour, a knee-high length or a patent finish to dress up your new autumn outfits.
Whatever style you choose, make sure the boots are made from a good quality material (such as leather) that will last throughout the coming seasons.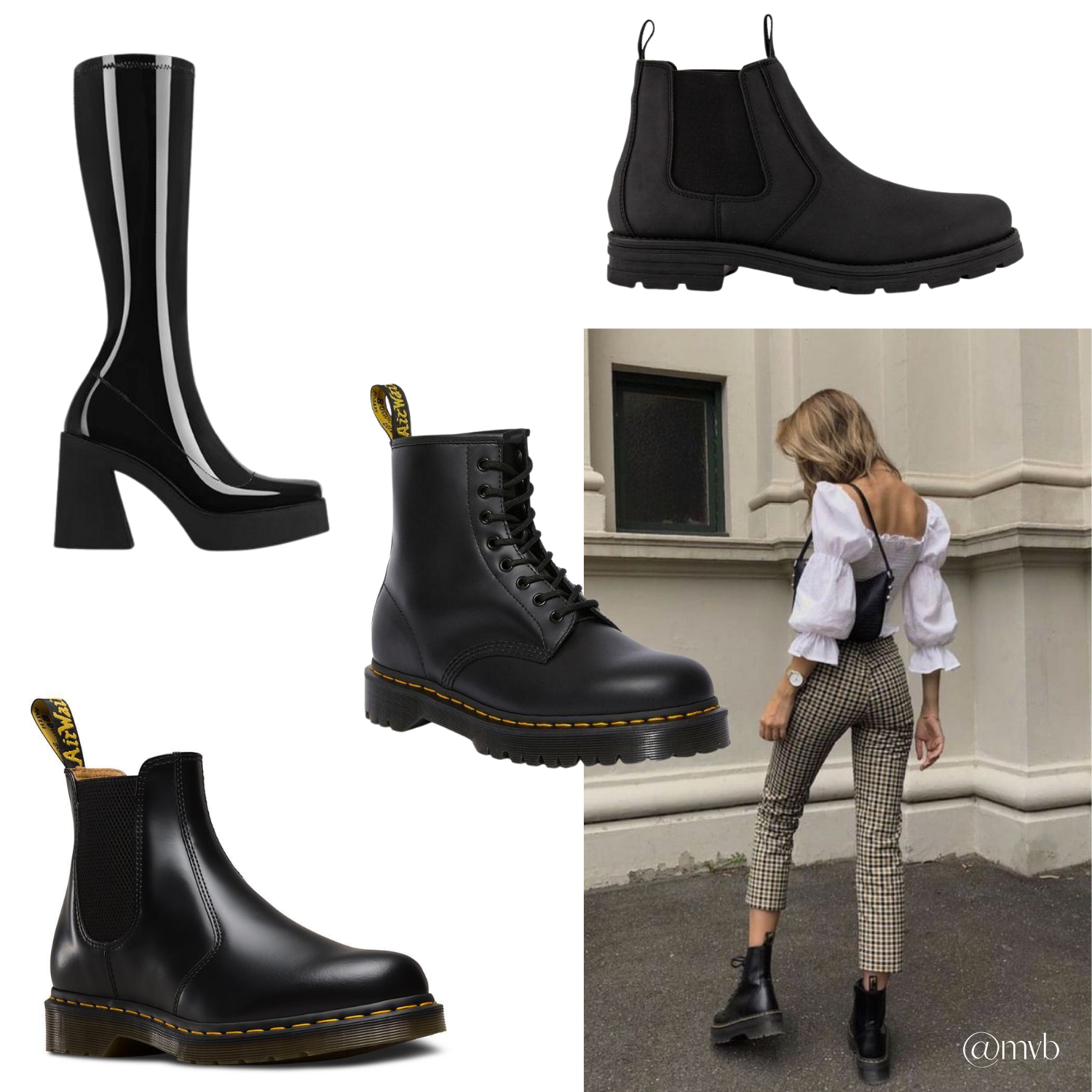 Tights
Tights are trending in fashion right now, so it's the perfect time to stock up. I lean towards sheer pairs with a denier of 5-50 as it just starts to cool down. These come in all different colours and can easily be paired under the summer dresses and skirts you're still reaching for, so you can continue to wear them right through another season.
Closer to winter, I invest in more heavy-duty opaque 50+ denier pairs. These are perfect if you're not a fan of trousers because they keep you warm as though you're wearing a pair. Also, as they're so thick, they'll last you longer than the lower denier pairs tend to. Mix it up by choosing different patterns and finishes (such as satin and embroidered) that match the new-season boots I know you're about to buy.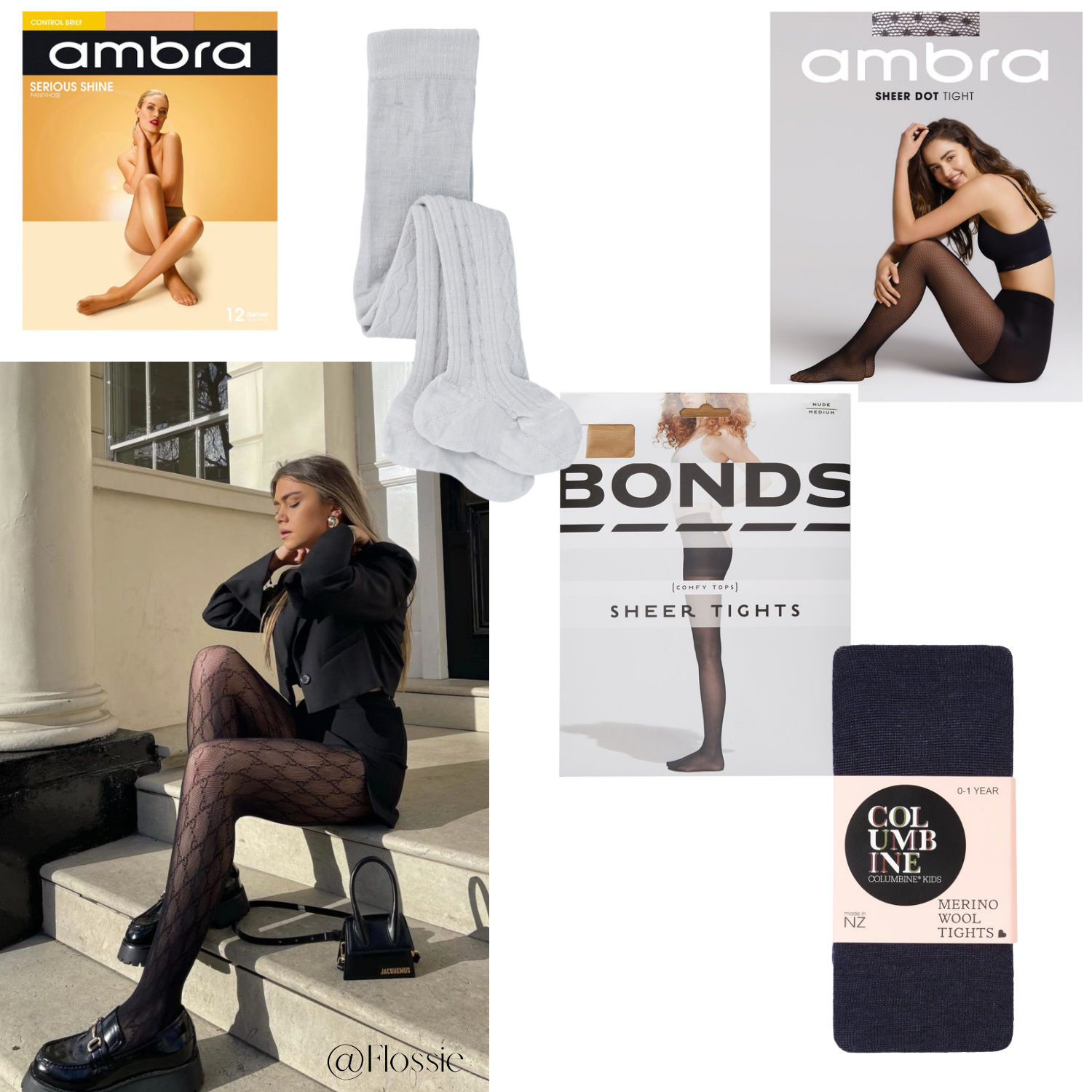 Sweaters
I think we can all agree that there's nothing better than a soft, comfy sweater to take the chill off an autumn day. There are so many styles to choose from – from vests to cardigans, and even the classic crew neck will do the trick. While it's still balmy, opt for lighter styles that you can easily layer over t-shirts and under jackets. Once it gets cooler, a chunky cable knit sweater can make for a great statement piece.
The key here is to check the fabrication before you buy, so you know you're getting a high-quality piece. Cashmere, alpaca and mohair are a few common types of wool used in sweaters I like to look out for that guarantee warmth. They're durable, and if cared for well, they can last you for years to come.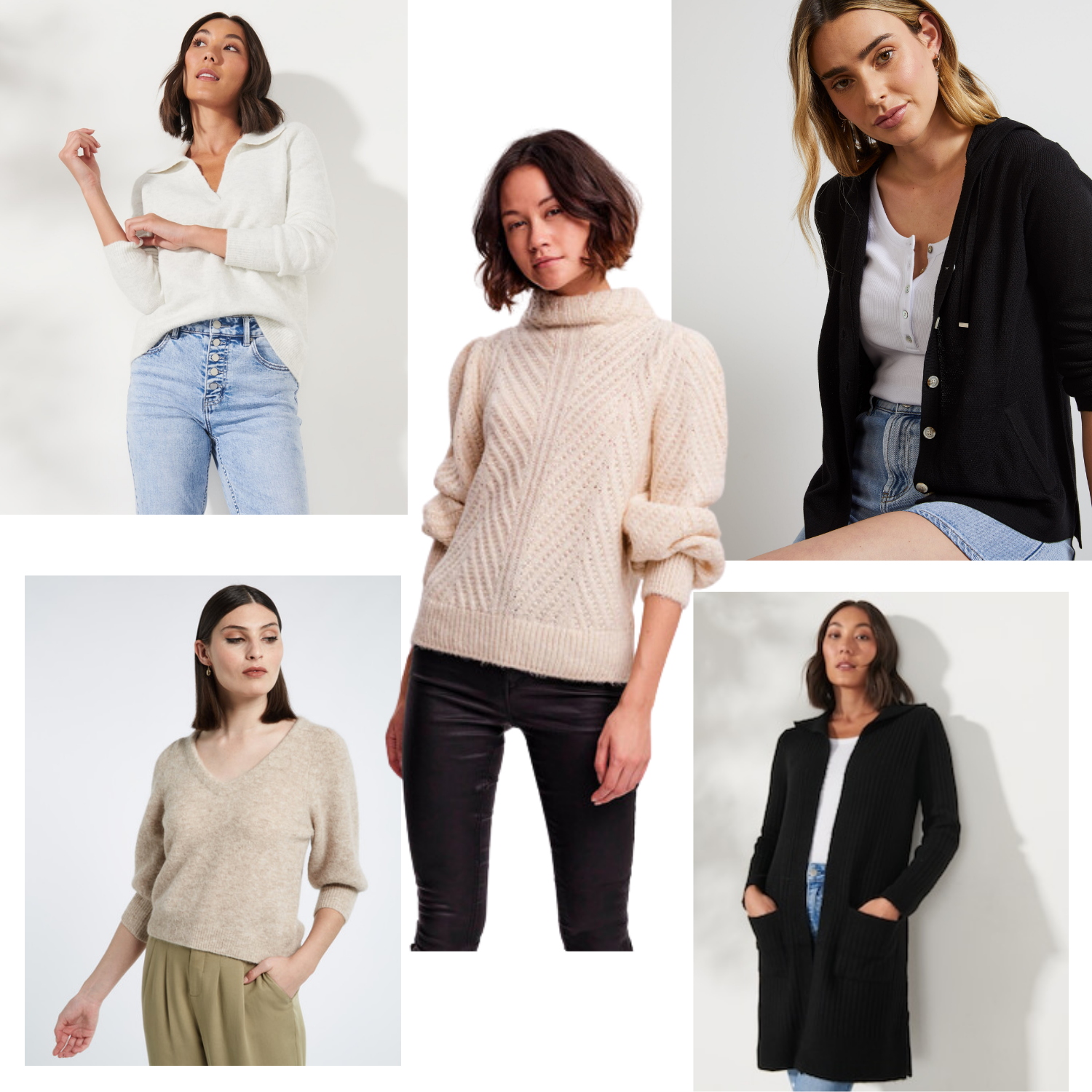 Now that we know exactly what we need for Autumn, it's the perfect time to start shopping. New-season items are starting to drop, shops will be fully stocked, and because it's so early in the season, there won't be many people doing the same. There's nothing worse than falling in love with something, only to find it sold out in your size, after all!
I hope you enjoyed this autumn fashion guide, and until next time, happy shopping!