IT'S TIME TO PARTY IN STYLE | THE PLAZA
Fashion
30 November 2022
Summer is just around the corner, days are longer and it's party season! 
This year it feels like we have more to celebrate than usual, and there are so many reasons to get all frocked up.
With Christmas just around the corner, there are so many reasons to celebrate. You might have a work Christmas party or drinks with the girls planned. A BBQ with the family and Christmas lunch to think about … so many occasions call for a few different outfit options.
The trends we're seeing in stores seem to be reflecting this too – bold bright colour, fabulous prints, and whole lotta sequins, so I wanted to share some of my fave party looks that you can pick up just in time for the festive season, right here at The Plaza. 
PARTY ALL DAY
Not all parties carry on into the night, so here are some of my favourite looks for a daytime, or a more casual party. 
It could be a long lunch or a winery tour, but your look really wants to say "I'm here to have fun"
Maxi dresses, embellished sandals, fabulous prints, there is just so much to choose from.
Let's see what we can find…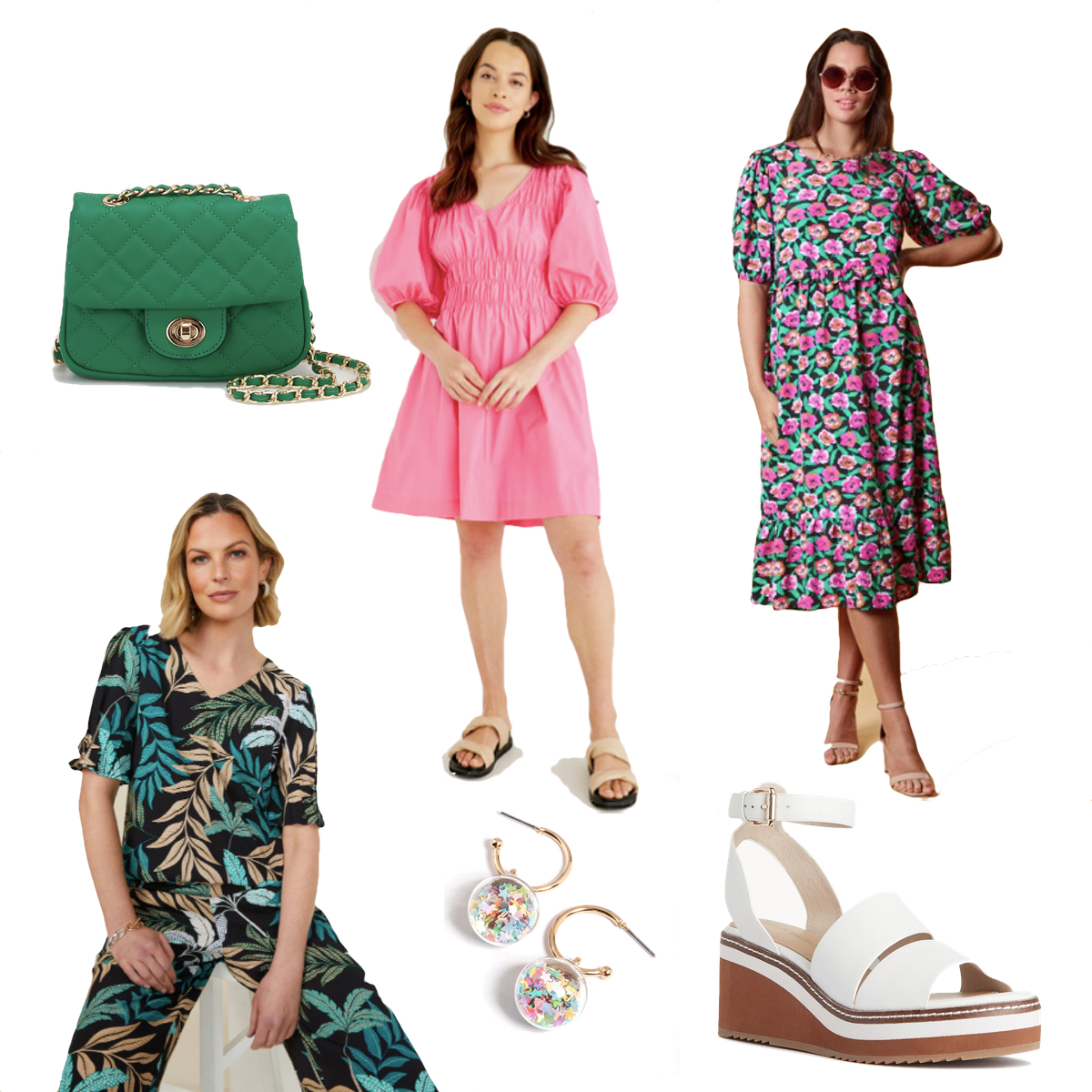 Strandbags green bag | Jacqui E top and pants | Farmers pink mini dress | K&K floral print dress | Lovisa earrings | Overland white wedges
STEP INTO THE NIGHT
It's time to glam it up! This is definitely the season of bling, so if you have a fabulous event to go to, I've got you covered… and if you don't, why not get a bunch of friends together and hold your own!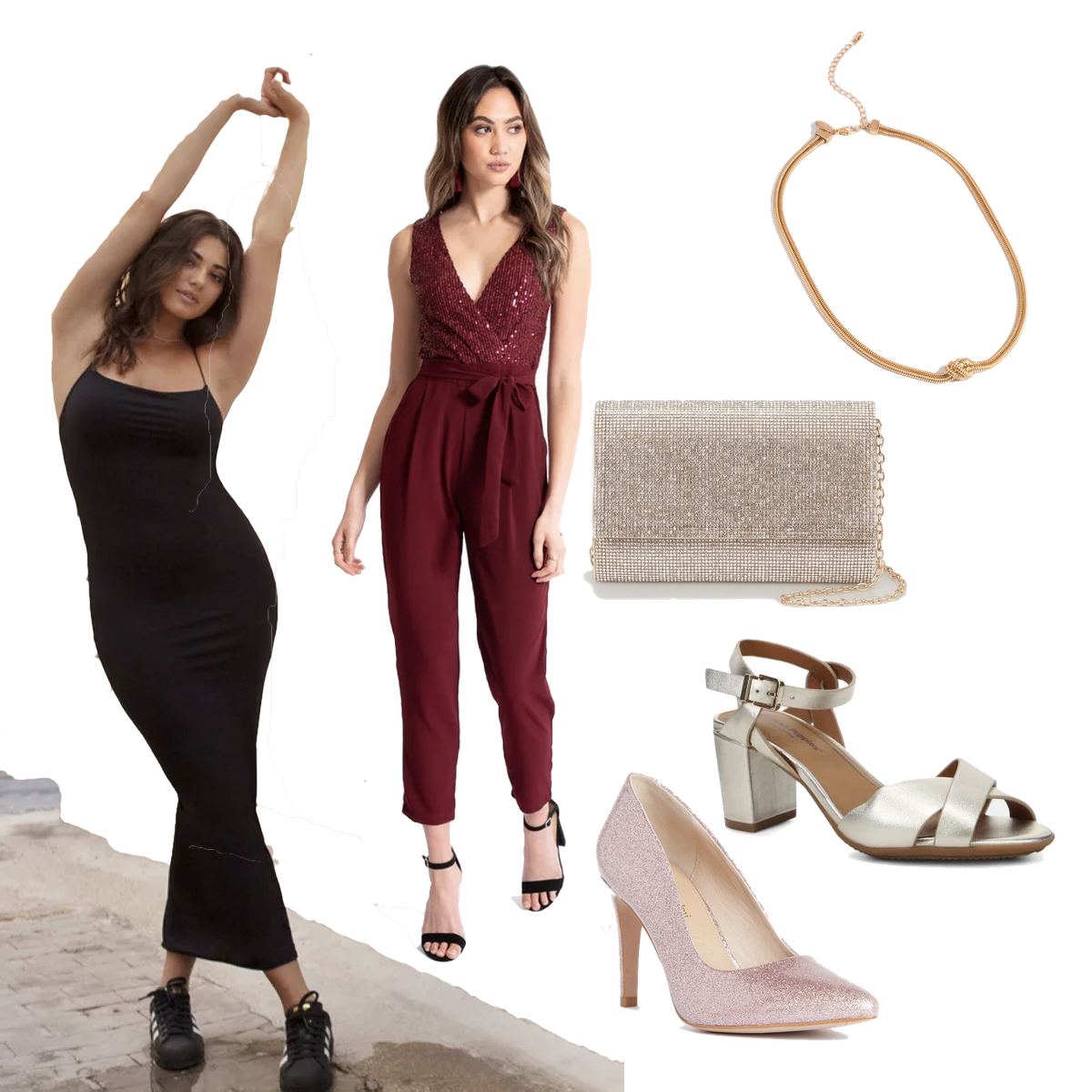 Glassons black dress | Pagani sequin jumpsuit | Lovisa chain necklace | Strandbags clutch |Hannahs silver heels | Overland glitter shoes
FESTIVE FASHION
Fashion should be fun, first and foremost, so use this festive season as a time to really let loose and play with your style. Don't be scared to get into the festive theme! There are so many beautiful reds and greens around, sparkles and sequins mirror the decorations on the tree. Now really is the season to get into the festive spirit.. head to toe.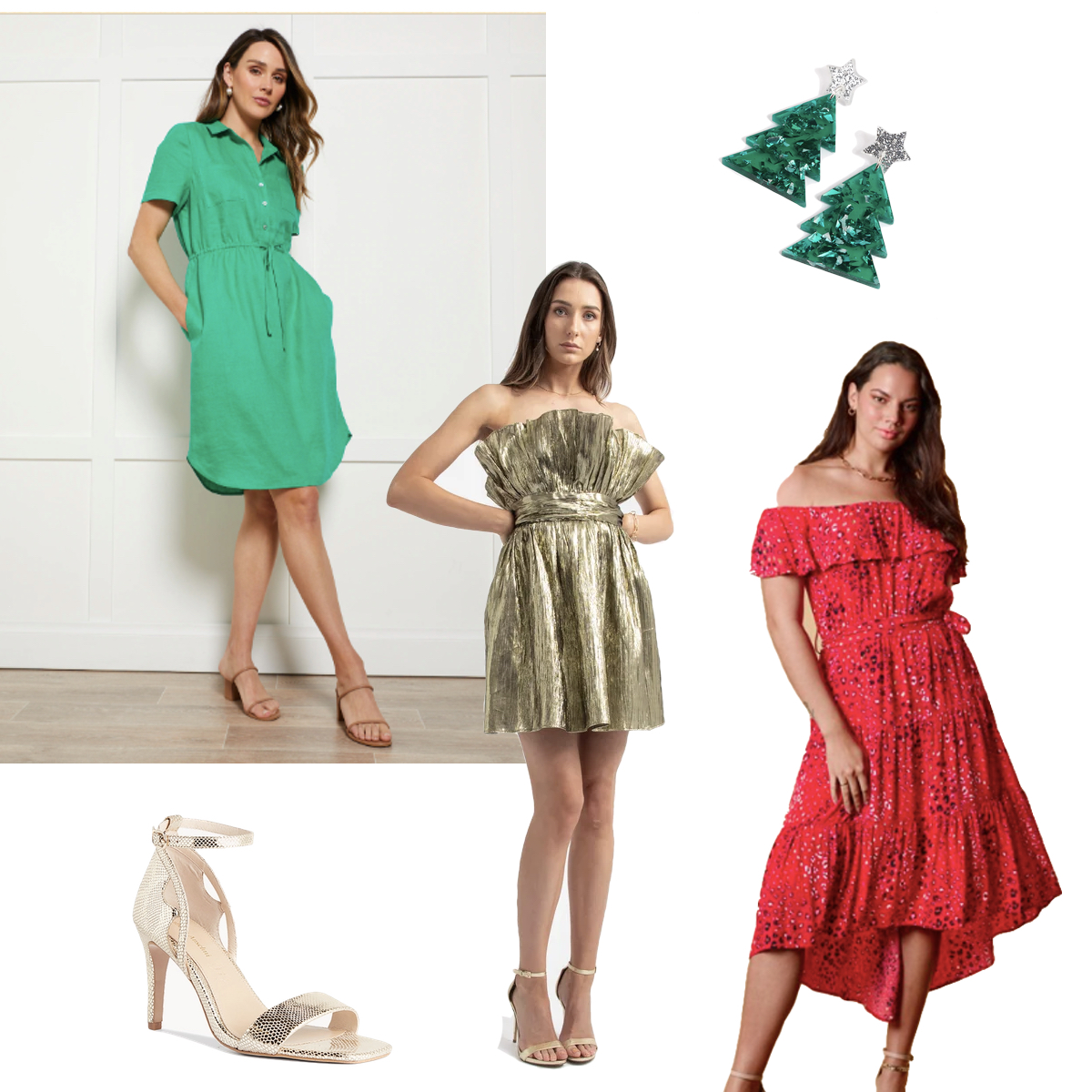 Jacqui E green linen dress | Pagani gold ruffle dress | Lovisa Christmas earrings | Overland gold heels | K&K red ruffle dress
There really are so many gorgeous pieces to choose from in store right now at The Plaza so it's time to get those dancing shoes on and party!
Happy shopping
Cait xo