THREE SHOE TRENDS TO TRY | THE PLAZA
Fashion
06 September 2022
Even though winter is technically over, we all know that the cooler weather lasts long into spring.
So when thinking about purchasing footwear that can carry you over from season to season, now is still a great time to get your hands on some cool kicks.
There are so many trends out there for winter shoes, sometimes it can be hard to navigate, so let's have a look at three key trends, and how they can fit into your existing wardrobe.
Utility Boots
We started to see this style of boot peek through at the end of last winter and this winter it's well and truly here to stay.
Utility boots are characterized by their chunky tread, giving them a bold look. They are usually either a front lace up style, or a pull on boot.
Top style tip: Mix up the look by pairing these back with soft, feminine styling like maxi dresses to create a contrast against the masculinity of the boot.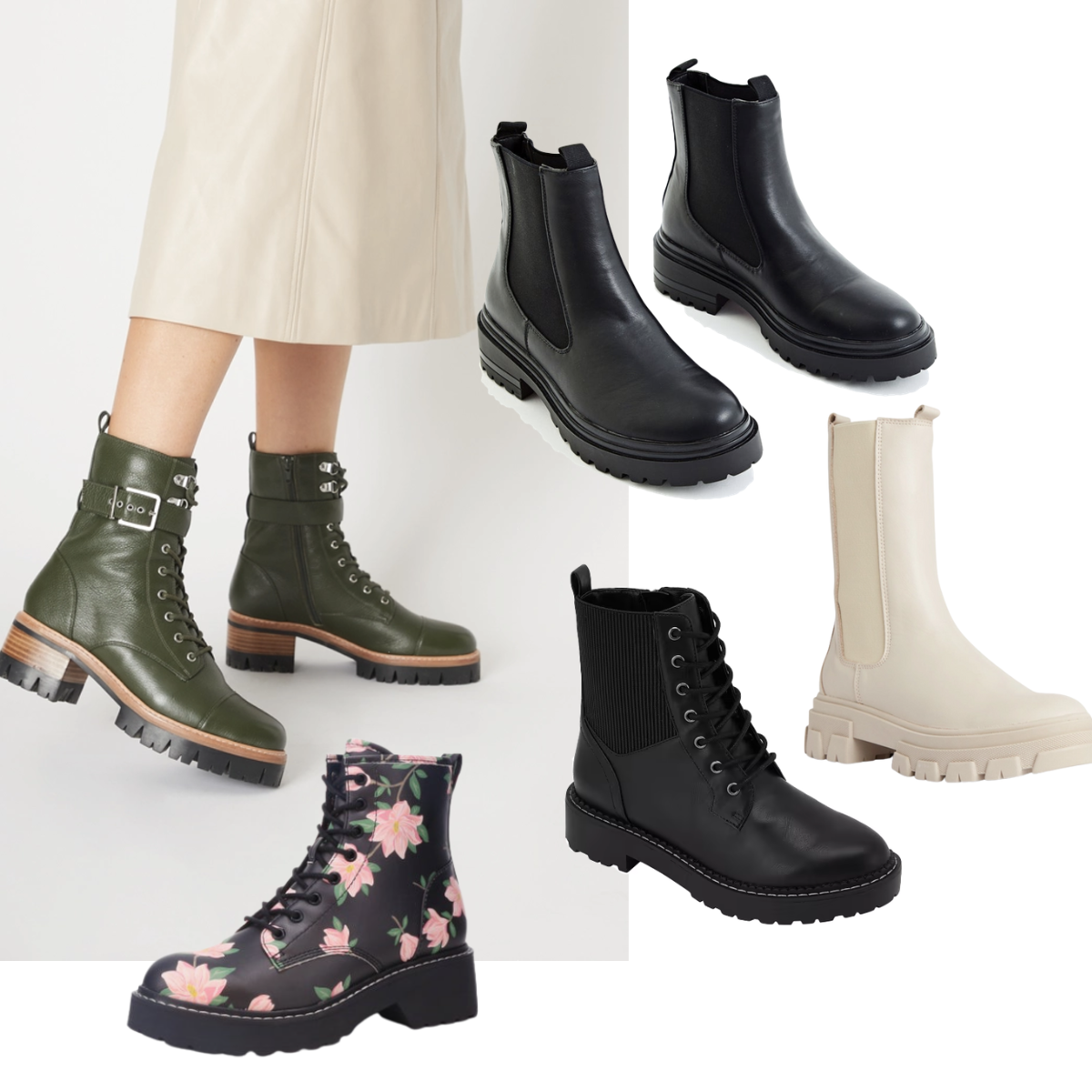 Top Left: Overland Top right: Glasson  Right: Overland Bottom right: Kmart Bottom left: Hannahs
Chunky Loafers
A slightly more toned down version of the Utility Boot look, a chunky loafer is a little more subtle, still with a nod to the bolder styles we're seeing in our footwear right now. Colour choice is up to you! Bold black or gorgeous winter white, which we'll talk through next…
Top style tip: Any type of loafer looks great with jeans, the key with the chunky-style is to make sure your jeans are either cropped, or roll the hem yourself. Exposing your ankle will give balance to the bold style of the shoe. This look works best with straight or mom-style jeans.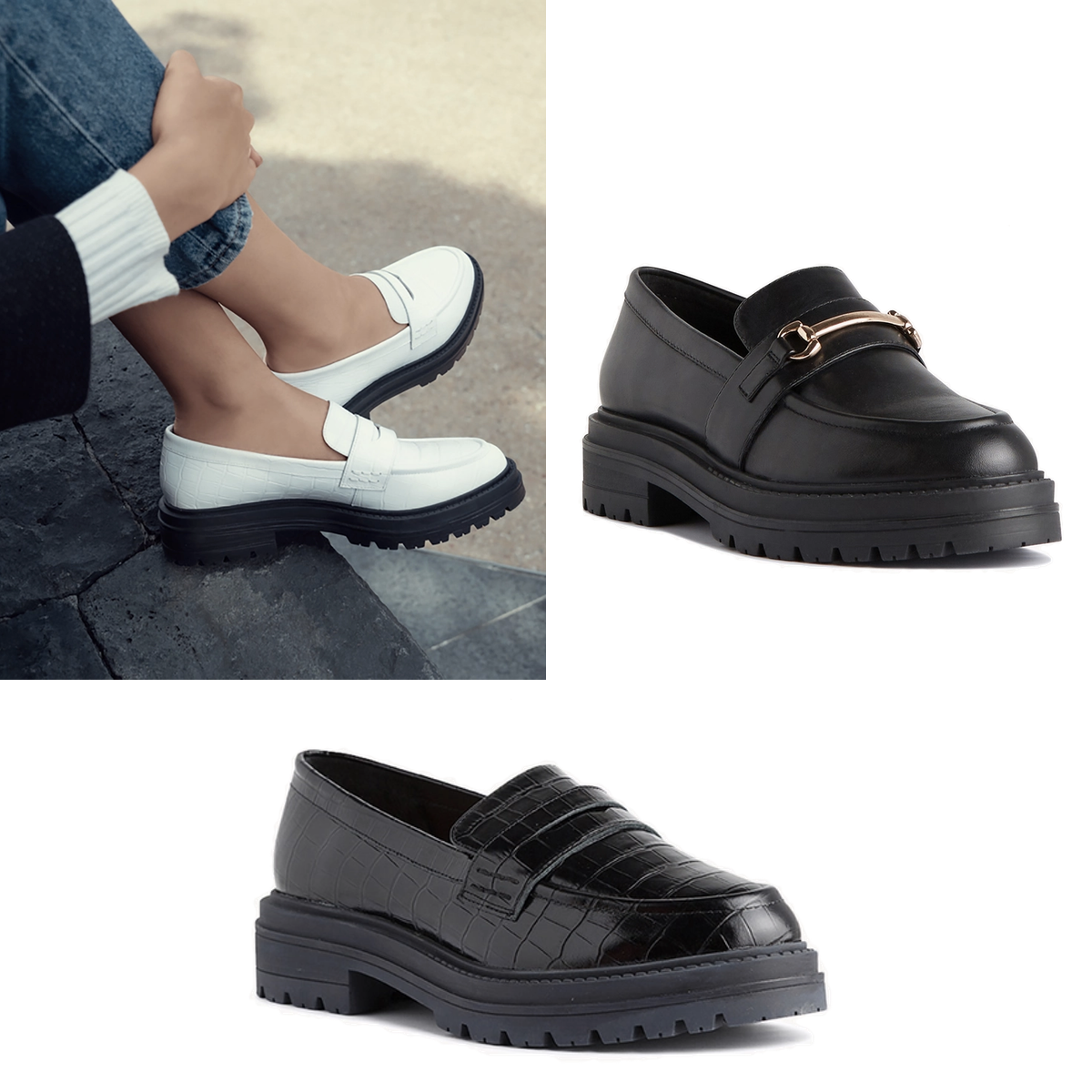 Winter White
Whilst our default is often black when it comes to boots, winter white can provide a fresh alternative when it comes to pulling your winter looks together on those cold days.
Top styling tip: Treat winter white boots like you would a white trainer over the warmer months. Use the pop of white to add freshness to any outfit, especially if you're not wearing any other black in your look.
Extra care tip:  to keep your winter whites looking fresh, prep your shoes or boots with a protector spray before you wear them and also re-spray them throughout the season.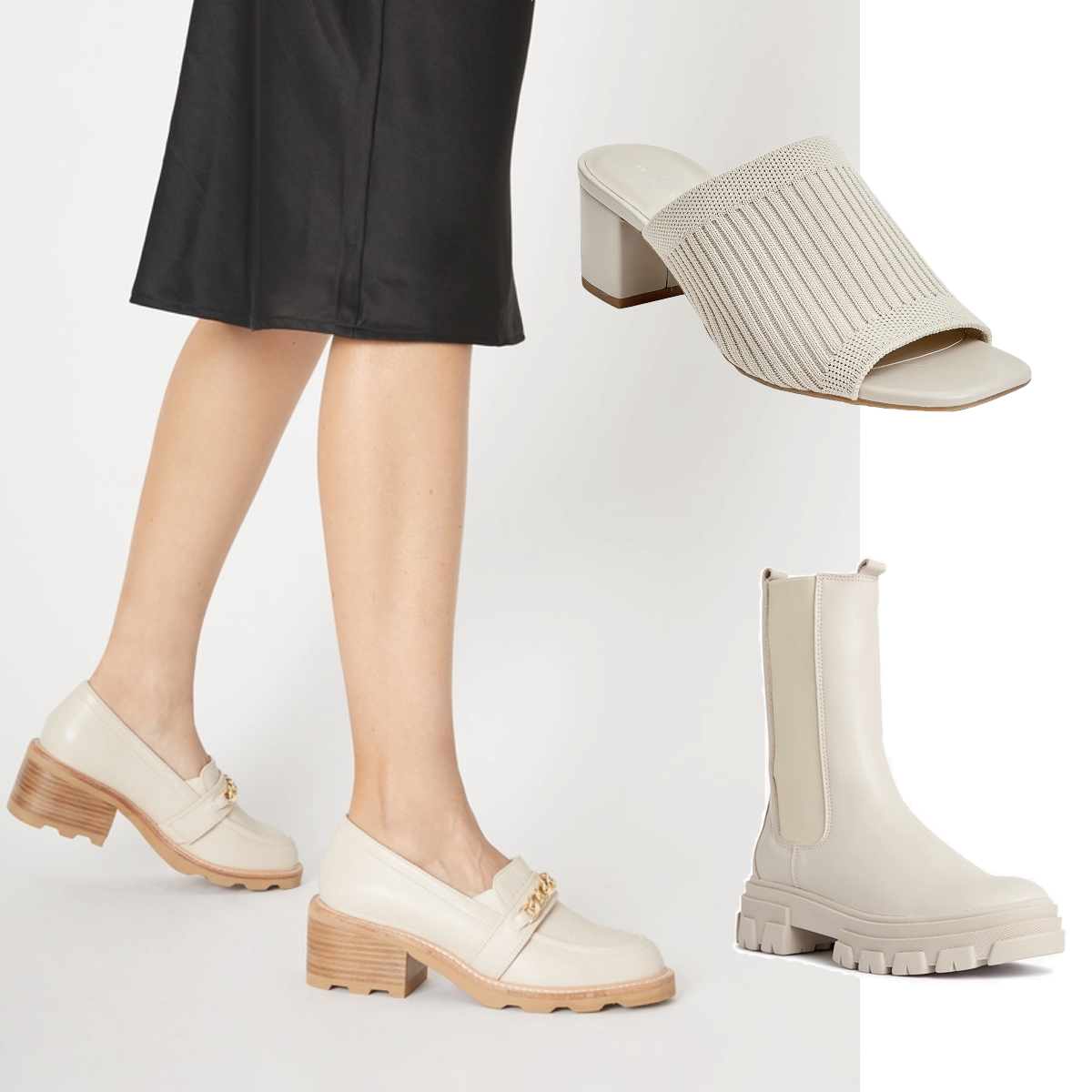 Left: Overland Top right: Kmart Bottom right: Overland
The best news about all of these trends too is that they will carry through really easily into Spring so you're getting some good versatility with any of these gorgeous shoes.
Until Next Time, Happy Shopping
Cait