THREE WINTER TRENDS EVERYONE CAN TRY | SYLVIA PARK
Fashion
19 May 2022
The change of season always marks an exciting time in style circles. It brings excitement and possibility with so many gorgeous new options starting to hit the shelves.
Winter might not be quite here temperature-wise, but it has well and truly hit in fashion terms, with winter clothes and accessories making their way into stores nationwide.
So how much attention should we pay to upcoming trends, and how much should we just stick with what we know?
Look, not every trend is for everyone, and that's ok! Embracing your unique sense of style has always been the most important thing for me…
But if you do want to dip your toe in what Winter 2022 has to offer, I've put together a list of three of the trends that we can all have a go at this winter and also given you some suggestions on where to find them thanks to your lovely retailers at Sylvia Park.
TREND #1 QUILTED OUTERWEAR
Probably the most controversial of all the three winter trends I've got for you, but hear me out.
Before you start having visions of walking out of the house looking like the Michelin Man, know that there are degrees of puff, and garments with small amounts of puff are called quilted – and this year, quilting is huge.
And you can go hard, like a full-length jacket, or you can just give it a little try, with a quilted bag or shoe.
Whatever works for your style, try adding a little quilting to your look this winter, here are some of my favourites from Sylvia Park.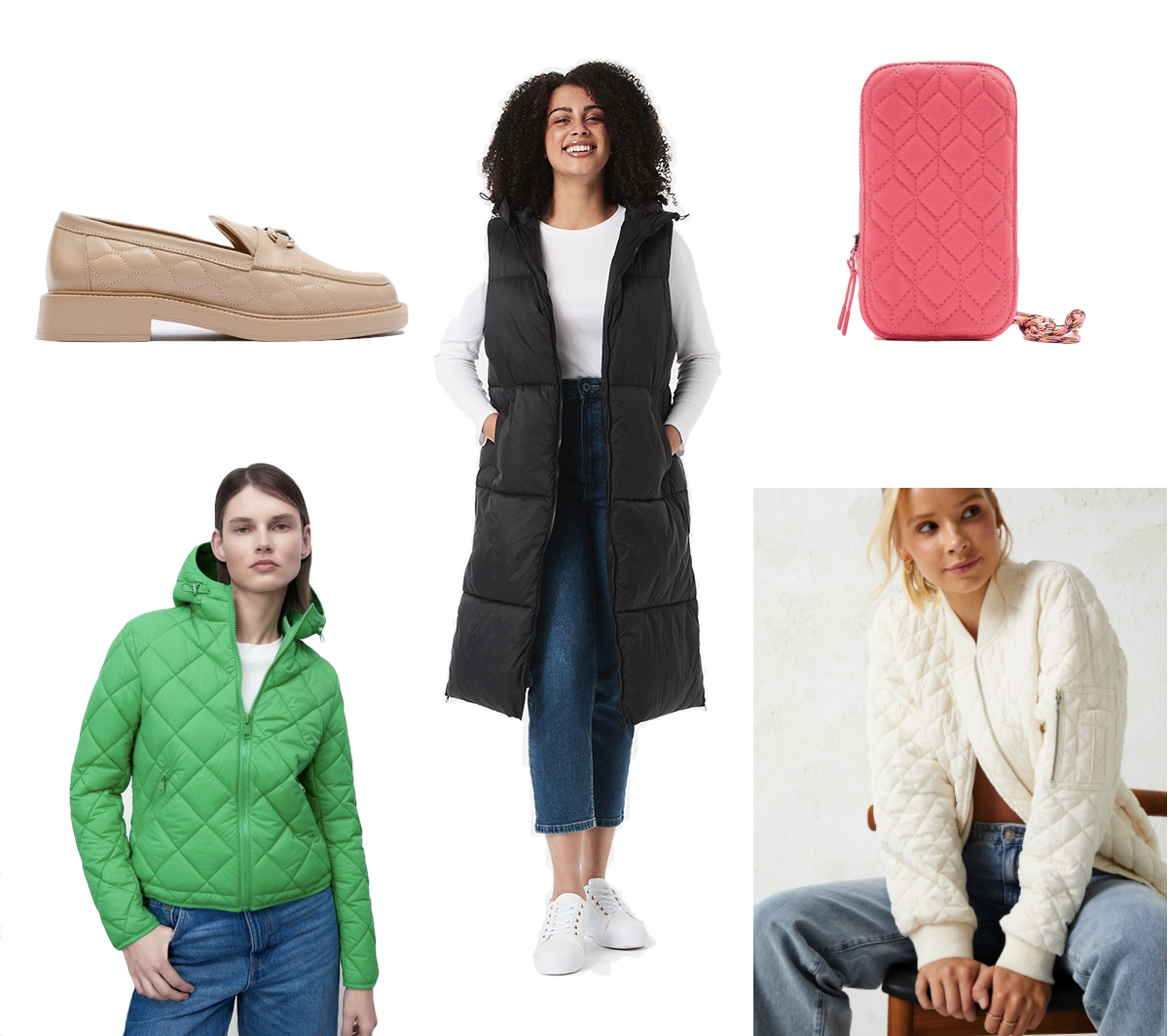 Zara Shoes, phone bag and green jacket  | Kmart long sleeveless jacket | Dotti cream jacket
TREND #2 THE KNIT DRESS
This is kind of a classic really, BUT we are seeing a huge resurgence this winter. The perfect knit dress exists out there for almost any shape, size and style, it's just a matter of looking.
This iconic dress is having a moment, and it can present itself in a range of styles – everything from a slouchy, chunky knit that is great worn casually with flat boots and a denim jacket, all the way through to the body-con style you can work back with heels for a sleek night-time look.
Here are some of my picks from Sylvia Park.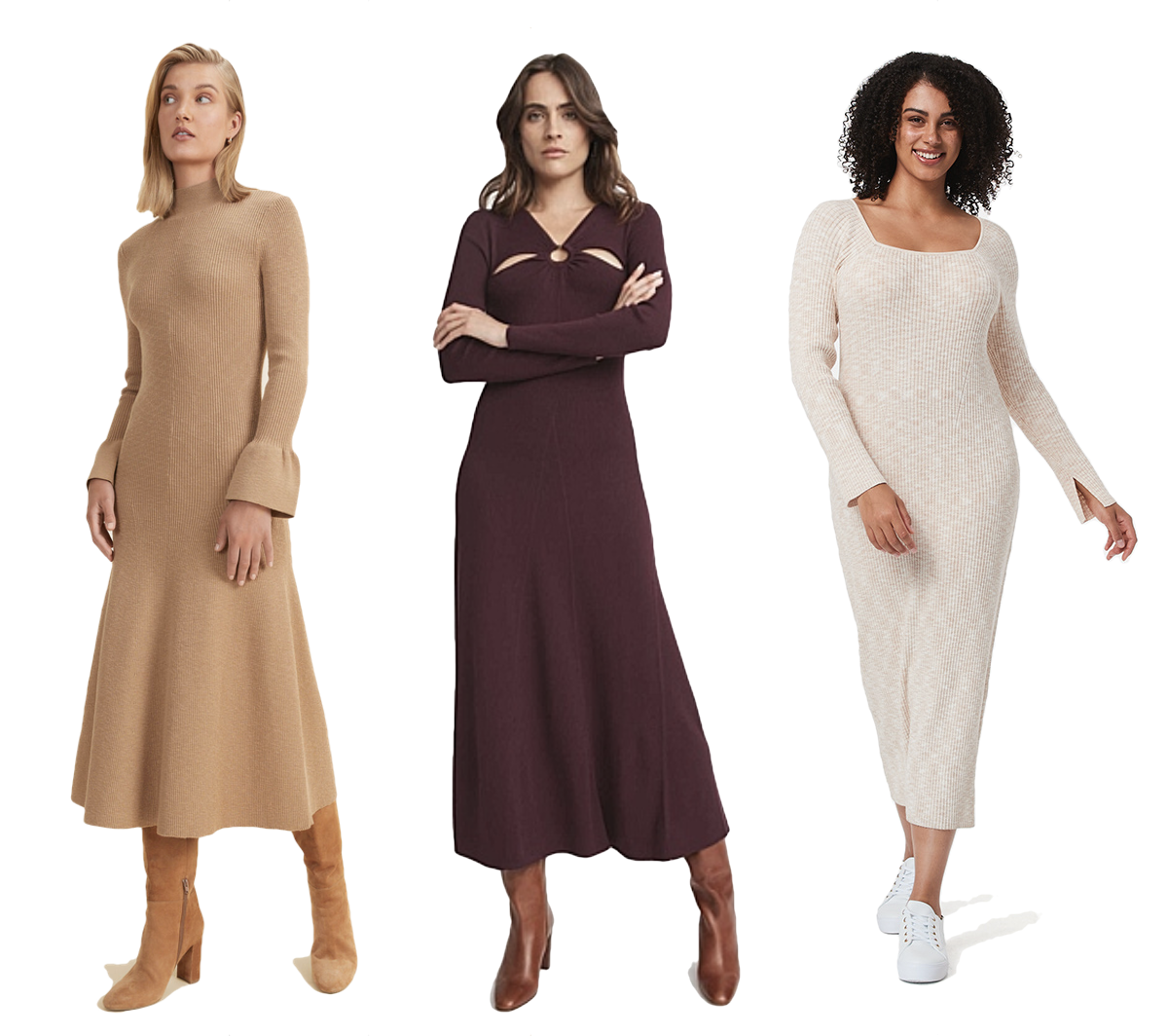 Seed caramel knit dress | Witchery cut out burgundy knit dress | Kmart beige knit dress
TREND #3 WIDE LEG PANTS
The humble wide leg pant is often overlooked as the first choice for many (we've all been wearing skinny jeans way too long!) but this cut of pant can be so elegant and classy if styled correctly.
Waist definition, tucking in your top and getting the proportions right (i.e. wearing them on your waist, not on your hips) is the key to rocking this trend.
Cropped, or full length, either style will work. Add a trainer or a boot in winter for the perfect complement to this winter trend.
Here are some of my favourite wide-leg pants you can go and see for yourself at Sylvia Park.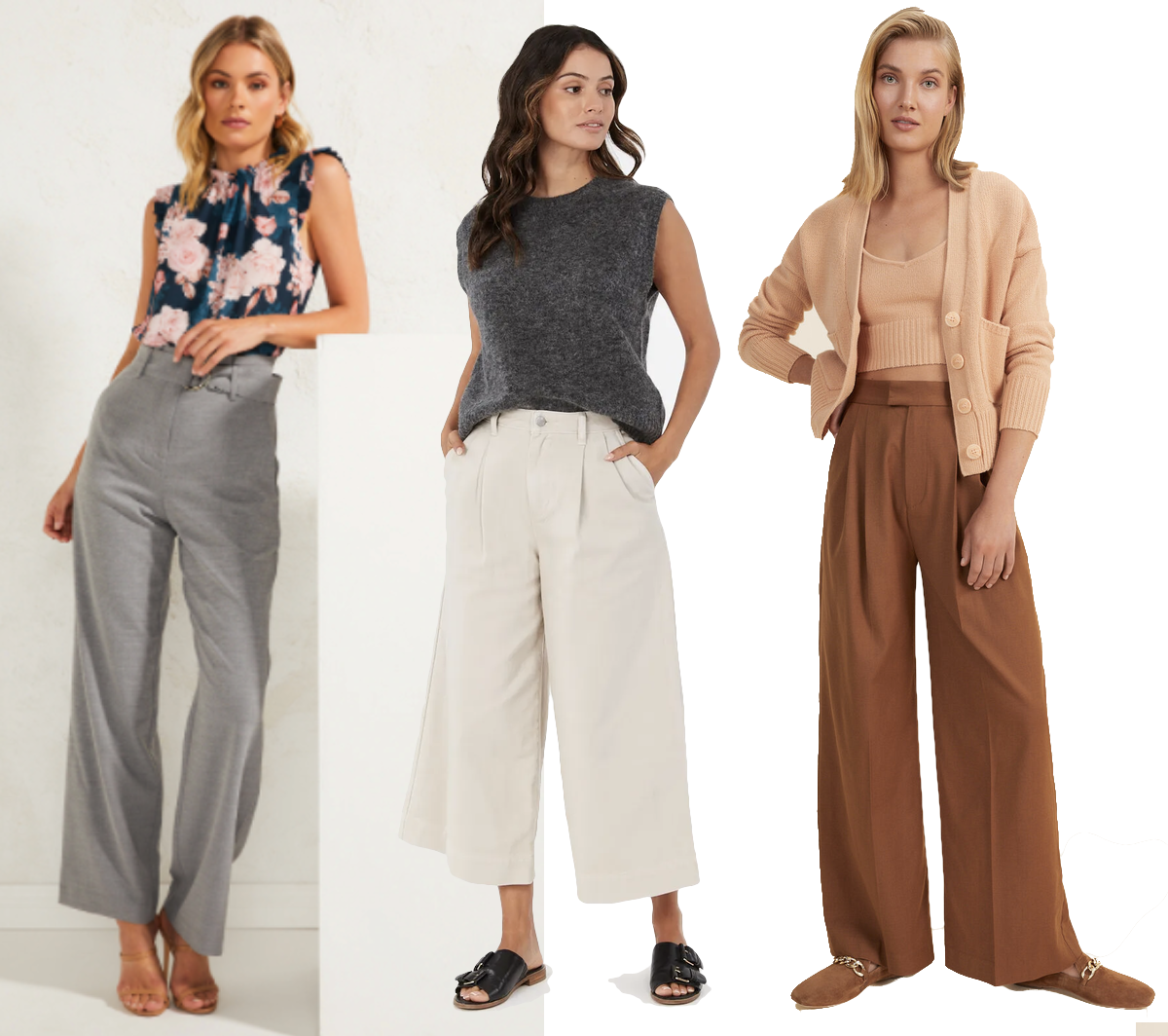 Portman's grey check wide leg pants | Max cropped beige denim wide-leg pants | Seed brown wide-leg pants
See, those trends aren't so scary are they! Some would even call them classics. What's your favourite? I just can't choose so think I'll have a play with all three this winter.
Until Next Time,
Happy Shopping
Cait xoxo