ADDING HYGGE TO YOUR HOME | WESTGATE LIFESTYLE
Lifestyle
05 April 2022
It's funny, isn't it, how one foreign word above others can be embraced and incorporated into our language. I'm thinking of the Danish word Hygge, that many New Zealanders know is synonymous with cosiness. To be accurate, it's also associated with "comfortable conviviality with feelings of wellness and contentment."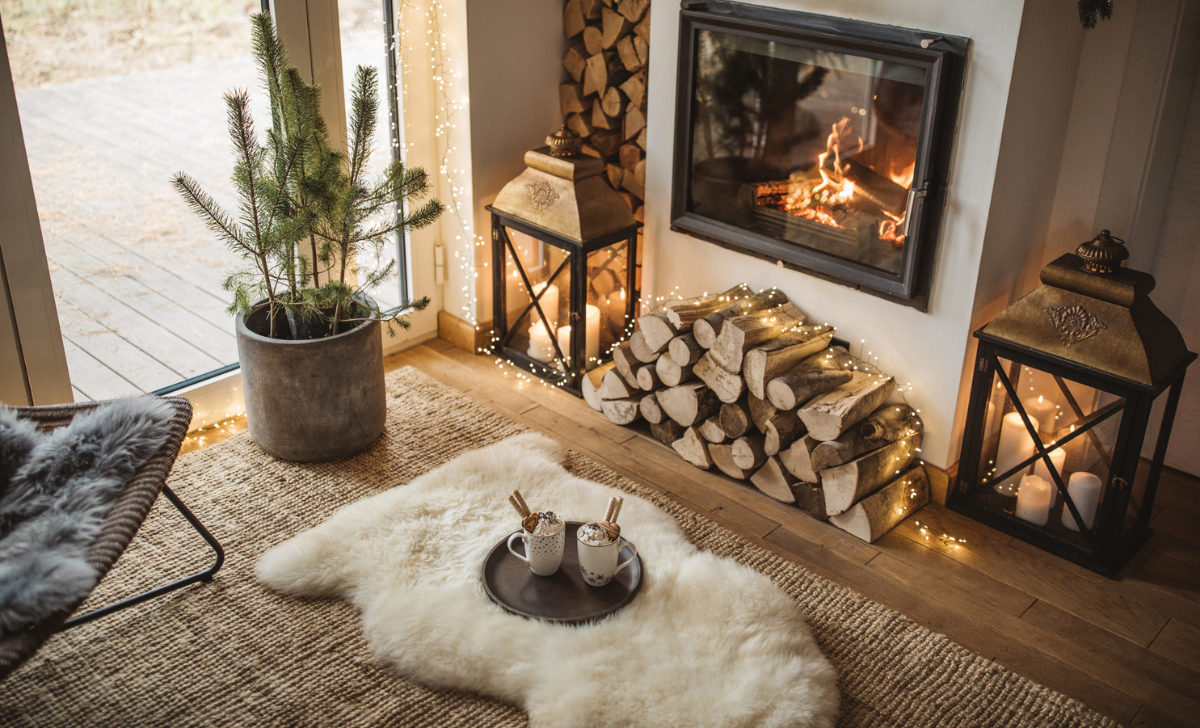 I'm throwing that word out there as when I think Hygge, I think deliciously soft throws, flickering candles, coveted seats fireside, sumptuous rugs, snuggly duvets and delectable aromas wafting from the kitchen. It's a great word/mood for this time of the year as we wave goodbye to the heat and acknowledge the colder months are beckoning.
Daylight Saving indicates it's time to make a few changes involving cosying up and creating a warmer ambience. In my house it's time to check the slipper situation, swap out the light summer scented candles for those muskier, go pinecone collecting, place snuggly throws on my leather couches, and eye up wonderfully tactile fleece duvet covers (they are tempting me big time). Some of those numbers (not the pinecones!) I have featured here. Our eating habits alter as the weather changes and as we ideally attempt to eat the veges of the season. It's a time when, in my home, the bread maker sees more action, providing delicious freshness just perfect for accompanying hearty soups or mopping up the remnants of tasty casseroles.
While I'm undeniably a true lover of summer, the whole Hygge concept also holds plenty of charm, as our store owners are well aware. There's a wonderful array of product out there to assist in your quest to get winter-ready. Go get your Hygge on!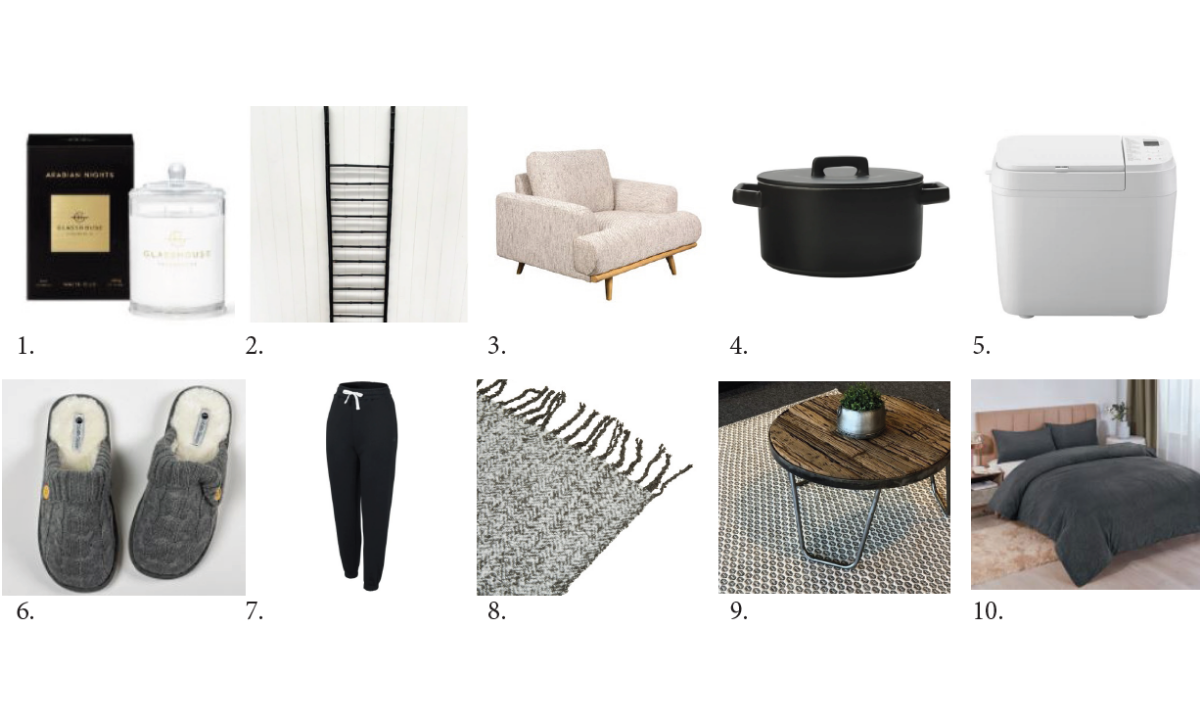 |1.Glasshouse fragrances, Arabian Nights candle 380g, $54.99, from Freedom Furniture|2.Bamboo ladder black, $40, from The Importer |3. Montemart armchair – biscuit, $1199.00, from NOOD |4. Maxwell & Williams Epicurious round casserole 2.6L black, $69.99, from Briscoes |5. Panasonic automatic bread maker, $299, from Harvey Norman |6. Sleep Indie button slippers, $39.90, from Bed Bath & Beyond |7.New Balance women's cuffed leg pant, $59.49, from Rebel Sport |8. Freya throw, $89.95, from Freedom Furniture |9. Handwoven wool rug Parnell grey, $699.00, from Rugs and More |10. Solace Teddy fleece duvet cover set, $49.00, from Bed Bath & Beyond.
Note: Prices mentioned, and availability of products featured are subject to change. If you love the look, we recommend you head in store to find out more.