Apple iPhone vs Samsung Galaxy | CENTRE PLACE
Lifestyle
04 April 2022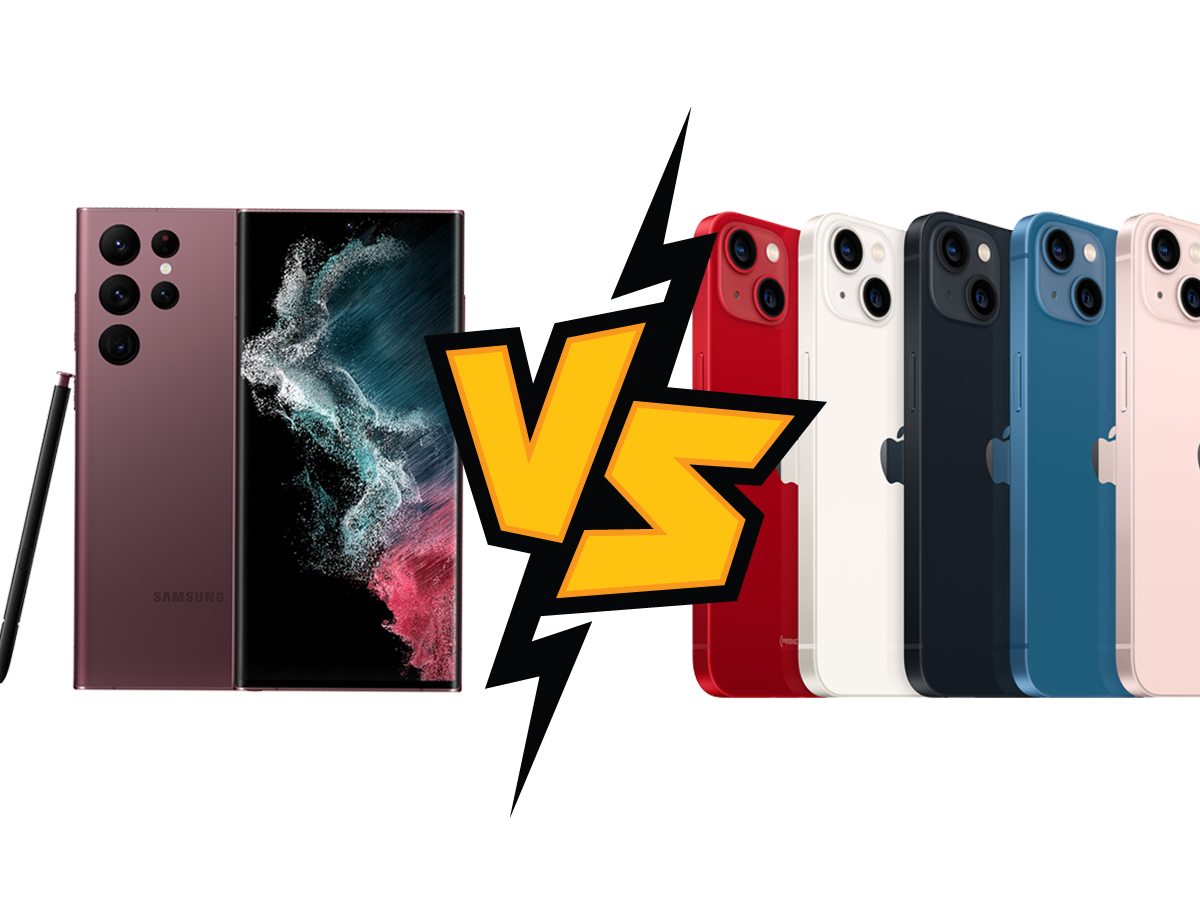 It is the eternal question that I'm asked so often – should I buy the newest Samsung Galaxy or is the latest iPhone a better choice?
You might think it's an easy question to answer, but in reality it's not so simple as we all have unique preferences and needs of our technology. So today, rather than directly comparing all the areas where Apple and Samsung are most similar – let's delve into a few areas where there are some differences.
Having spent well over a decade using a mix of smartphones I really appreciate both Apple and Samsung devices for their own unique features – and also for the innovative areas they share – including incredible photography and video, wireless charging, a massive array of great apps for both work and leisure along with superfast 5G connectivity.
Software
The area of software is a two-sided coin. On one side Android is super flexible and allows software to be easily 'side loaded' or to be installed from somewhere other than Google's official Play Store, and on the other side Apple offer the arguably safer and more secure approach of the single locked down App Store.
Samsung have something here that Apple does not bother to compete with – DeX – Samsung Desktop Experience. This allows a Samsung Galaxy to provide a desktop computing experience for getting work done, watching streaming movies or maybe even some very casual gaming via an attached monitor or TV. I'm writing this via the Galaxy S22 attached to a 43-inch monitor and attached keyboard and mouse since I left my laptop at home today.
If you were to put aside any differences related to ongoing updates and cyber security (we'll come to those areas) it seems that the flexibility Android brings for customising your phone with different launchers, app stores and the occasionally used DeX feature then Samsung looks strongest here.
Updates and Security
When it comes to security there is some debate, however it seems more of the cybersecurity world leans towards to Apple due to the quick delivery of security (and other software) updates. It's hard to argue this aspect, when you also consider that in recent history Apple have been continuing to provide updates to phones that in some cases are more than 6-years old.
However, Apple needs to look out as Samsung are touting the new Galaxy S22 as coming with a guarantee of at least 4-years of security updates – and two major Android updates. This is a big improvement.
Ecosystem
The ecosystems that iPhone and Galaxy phones are part of certainly have some similarities, however Apple are in the strongest position here with an ecosystem that spans iPhone, Watch, TV, iPad and Mac, HomePod, AirTag, FaceTime, iMessage, iCloud, iWork, Music, Podcasts, TV+ streaming –  with software, services and hardware under Apples complete control. There is also Homekit for linking up with smart home devices for a variety of brands – such as Philips Hue smart lighting.
What Apple have to offer sounds pretty good, right? Whilst the Apple ecosystem is strong and tightly integrated, the Samsung ecosystem has grown and in some ways is more diverse than Apple's due to products such as their TVs and even fridges being internet connected. The Smart Things platform which Samsung acquired a few years ago is part of connecting these together with other companies' devices – such as the Ring's video doorbell.
The winner on the ecosystem front I think will be down to your individual preferences – however from a pure simplicity perspective Apple has the edge.
Longevity
In the business world we talk about ROI (return on investment) which is actually quite pertinent to most individuals and organisations. If you drop $2,000 (give or take) on a superb smartphone, you probably want to get as much life out of it as possible.
Currently the iPhone generally wins out due to software updates now being consistently delivered for in excess of 6-years in some cases. The Galaxy S22 is catching up however with the Samsung claiming 4-years of operating system updates and 5-years of security updates this time around.
Messaging and Calling
With so many messaging options available (such as Facebook Messenger, WhatsApp, Telegram and Signal) on both iPhone and Galaxy today this should not matter, but it does. The industry standard for text messages and photo messages of SMS/MMS are being superseded not just by the previously mentioned messaging options – but by the lower cost and more secure RCS (Rich Communication Service) coming from the mobile carriers. RCS also handles audio and video calling.
So far Google and Samsung are on board with RCS but Apple are not – many think that's because Apple holds some lock-in for Apple users with iMessage (and Facetime) which are exclusive to the Apple world. This leaves something of a disconnect between the two worlds when it comes to messaging and calling. Right now I'd say Apple users benefit most from the current less than ideal situation, but the landscape is changing and Samsung may soon hold the upper hand if Apple fails to offer RCS capabilities soon.
Style
When it comes to the look and the feel of the device I find both the various iPhone 13 options look and feel great. Arguably Apple wins with a broader colour selection (6 choices rather than 4) – however I find my phones are usually kept safe in a case and the style of the 'naked' device is rarely seen so on this aspect for me there is no winner.
So who is the overall winner on the day?
This is the part you have to fill in for yourself. I happily use both Apple iPhones along with Samsung (and other Androids too) at different times and enjoy both sides of the fence. The questions I think you should ask yourself if you are considering a change:
Q1. Am I up for going through a change from my current platform? (Fortunately for many people this is not too painful)
Q2. Is security and privacy super important to you? (Consider iPhone)
Q3. Is there a special feature I really like on the opposite platform to what I'm using now – such as a unique night photography (I prefer the S22), increased battery life (iPhone is usually strongest here), integration with other devices you own (Samsung or Apple may win here) or the ability to use your phone as basic PC (Samsung DeX)?