BAG UP BACK TO SCHOOL | THE BASE
Lifestyle
17 January 2023
You're barely back at work and the 'welcome back to school' emails start rolling in, am I right?  While it's a bit of a rude shock to the system, it's probably a good thing because there is usually lots to do, find and sort out before the start of the school year.
I'll be honest, I'm a bit of a stationery fan so I don't find it such a tough job.  There's something exciting about looking forward to a new year in which the kids grow and develop so much (obviously I'm forgetting about the morning time crunch and unfathomable homework at this point!).  Here are a few tips and tricks along with some of my favourite finds from The Base.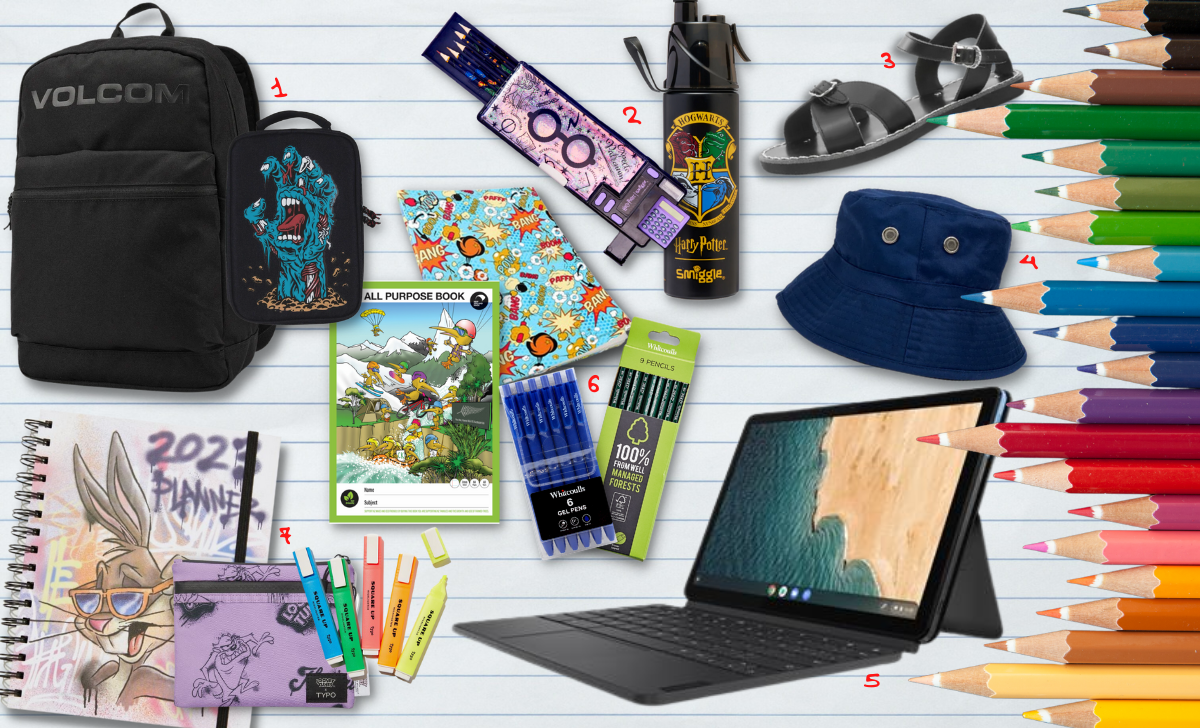 Bags, boxes and bottles
If you haven't looked into the depths of their school bag since it came home last year, it's probably a good idea to do it soon.  And, if you're not sure of what you might find, perhaps on an empty stomach!  If the whole thing is better off in the bin, is a bit worn or small or you just want to kick off the year with new gear, there are lots of great options instore now at The Base.  When looking at bags, go for multiple (but usable) pockets, wide, adjustable straps for support and keep the size down to avoid your mini-me packing their whole life in there and straining their back.  When it comes to lunchtime, we're a fan of bento boxes and insulated bottles to keep water cool and fresh.
Stationery
Many schools now have partnerships with local stationery suppliers, making it easy to grab all the prescribed essentials quickly.  At our place, we like to add to these with some bits and pieces such as pencil cases, highlighters and book coverings hand-chosen to reflect a bit of personality and get the kiddos just as excited about back to school as you are.  Remember, stationery never stays stationary for long so make sure you name those supplies before they head out the door for good.
Uniform Check
Like bags, uniform or other schoolwear tends to get tossed into the wardrobe at the end of the year and forgotten about until school starts again.  Check out the essentials for wear and tear, find or replace lost hats and sports gear and top up on more sunscreen to send them off wearing each day.  Kids – and their feet – seem to grow like weeds over the summer break (must be something to do with all that fresh air!) so get them to try everything on early so that you're not scrambling for replacements at the last minute.
Whether you love back to school like I do or you're just out there getting the job done, you'll thank yourself for starting early.  Then, all that's left is to get the kids into Just Cuts for a trim, start working on getting them back into a routine that will work for you all and plan a back to school treat for yourself – you deserve it!