BEAUTIFUL BATHROOMS | CENTRE PLACE
Lifestyle
02 November 2020
I have a girlfriend who used to come to visit from out of town when my four boys were little. She – a mother of solely daughters – would run me a bubble bath, light candles, pour me a wine, find me the fluffiest towel in the house and then tell me to get in and lock the bathroom door. The boys were told, in no uncertain terms, that mummy was not to be disturbed. Do you think, perhaps, that my love of bathrooms grew from that? Certainly, my bathroom seemed a truly wonderful place to be on those occasions – a peaceful, feminine retreat.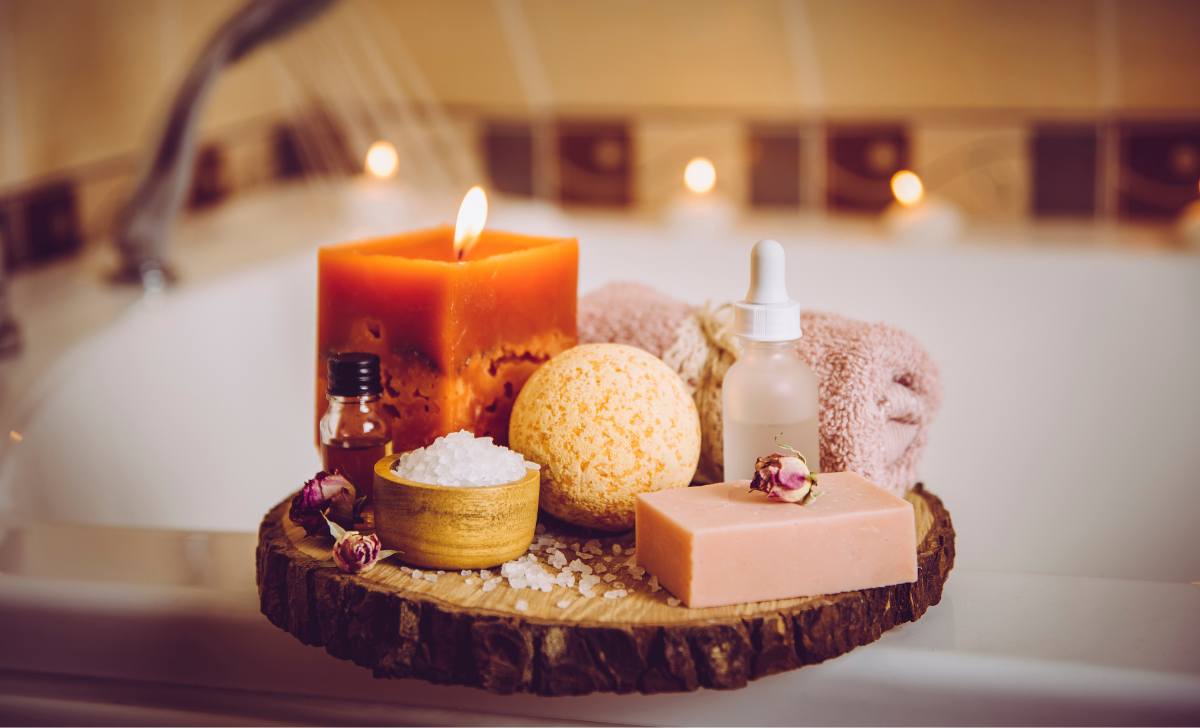 That wonderful bathroom memory has been front of mind of late when I have been visiting houses to feature in NZ House & Garden magazine's house tours, as a breast cancer fundraiser early next year. In most of those houses, the bathrooms and powder rooms have been stars – homeowners with an eye for décor detailing are hardly parking their decorative flair at the bathroom door. When I think of the houses I visited, beautiful lighting and bathrooms are standout memories. There's no need to view your bathroom as solely a utility room – rather, embrace the fact there is plenty of scope for elevating your bathroom beyond functional wet room status.
The stunning bathrooms I have seen of late often feature bowls on top of painted cabinets (glorious colours), dramatic feature wallpaper, and gorgeous light fittings. And of course, as is often the case, there's beauty in the detail. Think plants (real or faux), cane baskets, towels and bathmats in colours of your choice, a lovely robe hanging on the door… and, of course, candles, diffusers and sumptuous soaps, shampoos and hand creams. Look twice at what you display on your bathroom shelves. I have one shelf dedicated exclusively to perfume bottles, which I think is a pretty touch.
While I have great plans for my powder room, it's still far from fabulous. I always figured that, while on the toilet, my children were a captive audience, and so the walls in this wee room have long been festooned with a world map, times tables, foreign language nouns and verbs, affirmations, and primary school art. It's lovely as a snapshot of young family life, but it's probably high time I took some of my own advice and waved the beautiful bathroom wand!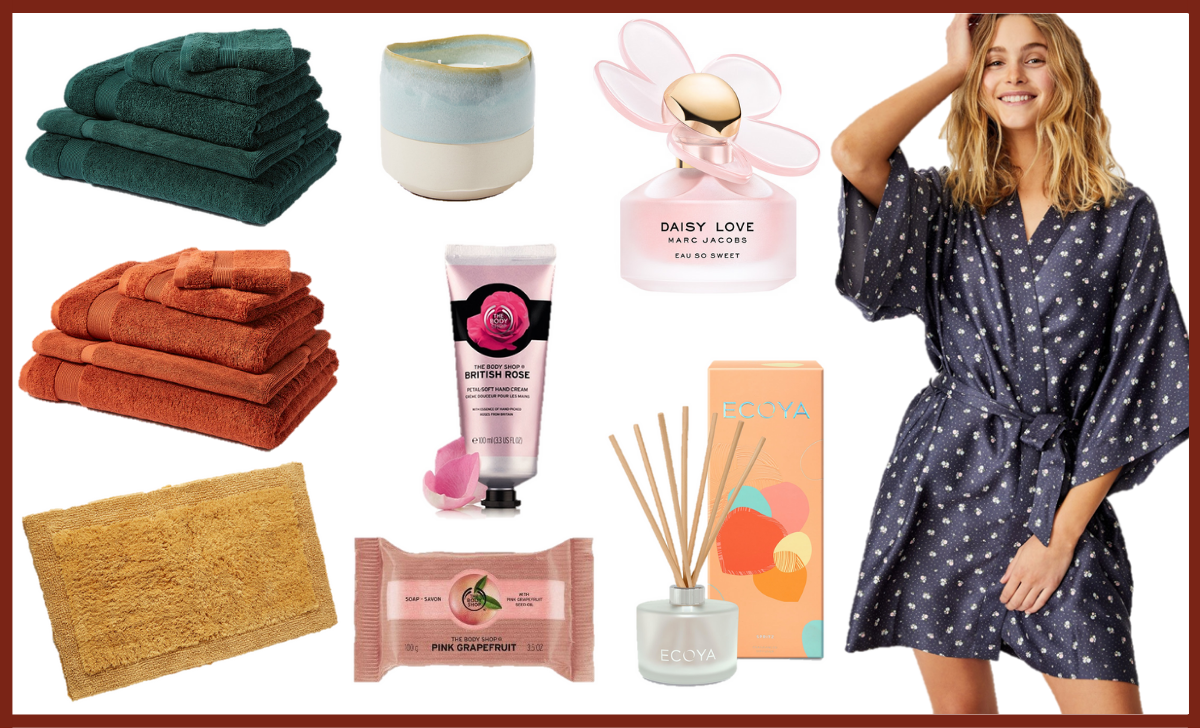 Left to right: Farmers Domani Sorrento towel range in evergreen & clay | Farmers Domani ultra spa bath mat in mustard | Cotton On Body Serenity candle | The Body Shop British Rose petal soft hand cream | The Body Shop pink grapefruit soap | Farmers Marc Jacobs Daisy Love Eau So Sweet EDT | Farmers Ecoya spritz diffuser | Cotton On Body satin robe