BUYS THAT WON'T BREAK THE BANK | WESTGATE LIFESTYLE
Lifestyle
17 May 2022
There's been a fair bit of chat lately about the rising cost of living, inflation surges and concerning food prices. Many are feeling the pinch, which got me thinking it was timely to check out some of the not-so-pricey items available at Westgate Lifestyle.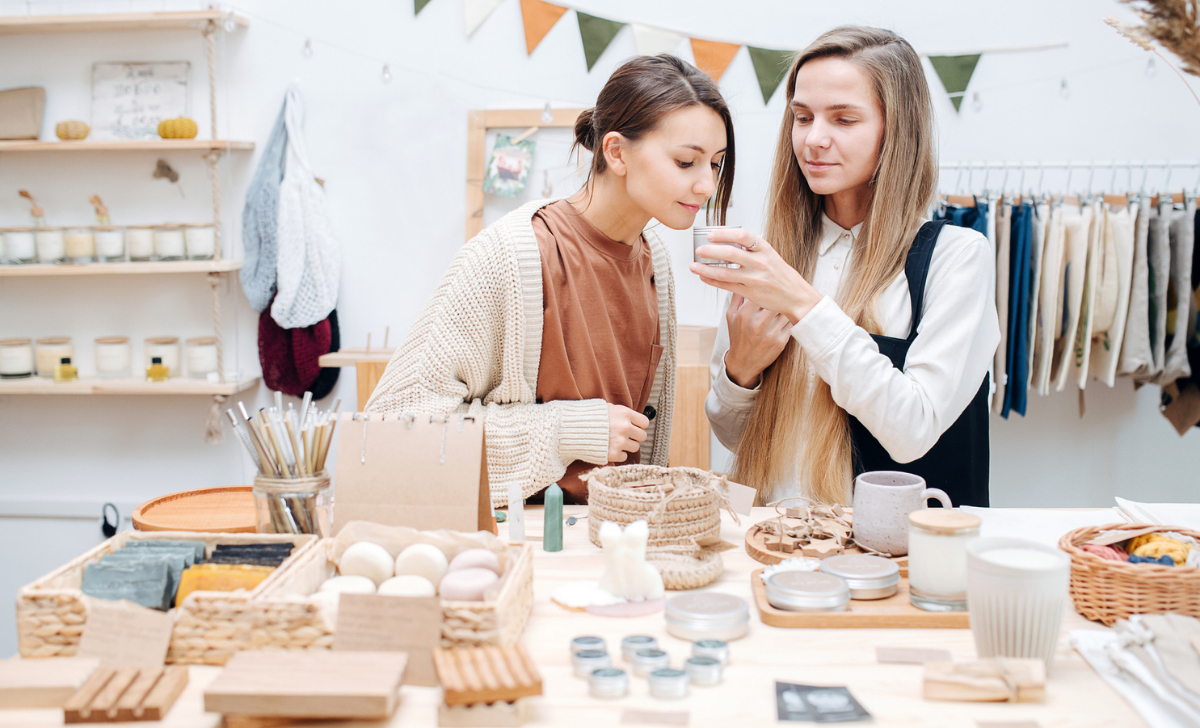 Rest assured, retailers realise times are tough for many. As predicted, there are many potential purchases out there – in a host of stores – that won't make us go "ouch" at payment time. I visited seven stores and found that all offered plenty of options. In fact, I have focused here on items selling for $50 and under. Some of my finds are seasonally appropriate, like knitted hats from Rebel Sport, snuggly throws found in many stores including those featured from Bed Bath & Beyond (half price), and a table lamp, from Lighting Plus, to add a warm glow. In NOOD I found wooden balls, with the sandalwood and bergamot providing a winter-appropriate scent. Other sub $50 finds included things that are always great – like drink bottles and board games (thanks Rebel Sport and Warehouse Stationery, respectively). And, if you're late out of the starter blocks as regards Mother's Day, you may like to check out the vanity case selection at Briscoes, the array of beautiful serving bowls at Freedom Furnishers, and the wee book at NOOD that offers "words to live by" wisdoms. It's a gorgeous book featuring 50 illustrated, intelligent quotes from 50 inspiring women such as Helen Keller, Oprah Winfrey and Harriet Tubman. It could well be a great book to have on the tabletop to counterbalance some of the misogyny we have been exposed to of late.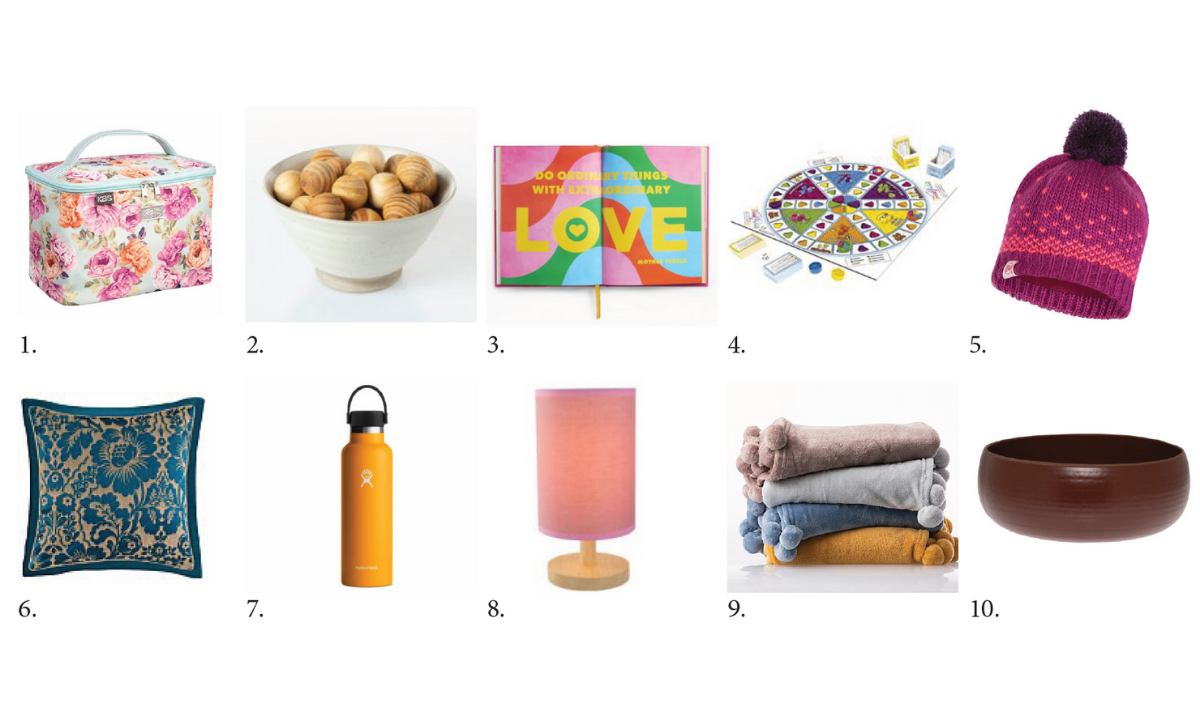 |1.KAS Ava vanity case, $49.99. from Briscoes |2.Matana scented wooden balls – sandalwood & bergamot, $24.99, from NOOD |3.Words to Live by Book, $34.99, from NOOD |4.Trivial Pursuit family edition game, $45.00, from Warehouse Stationery |5.Buff kids hat knitted Hilda, $40.49, from Rebel Sport |6.Sophia Lyssandra European Pillowcase, $41.90, from Bed Bath & Beyond |7.Standard mouth hydro flask, starfish 21oz 621ML, $47.99, from Rebel Sport |8.Madera pink/timber small table lamp, $34.30, from Lighting Plus |9.Niko & Co kids pompom throw, $24.90 from Bed Bath & Beyond |10. Santanna serving bowl, $29.95-$44.95, from Freedom Furnishers.
Note: Prices mentioned, and availability of products featured are subject to change. If you love the look, we recommend you head in store to find out more.