CELEBRATING WOMEN | WESTGATE LIFESTYLE
Lifestyle
28 February 2023
Nelson Mandela once said: "if you want to change the world, help the women." It's a quote that's front of mind with International Women's Day just around the corner. Marked for well over a century, this day (celebrated on March 8), is a global day celebrating the social, economic, cultural, and political achievements of women. The day also marks a call to action for accelerating women's equality.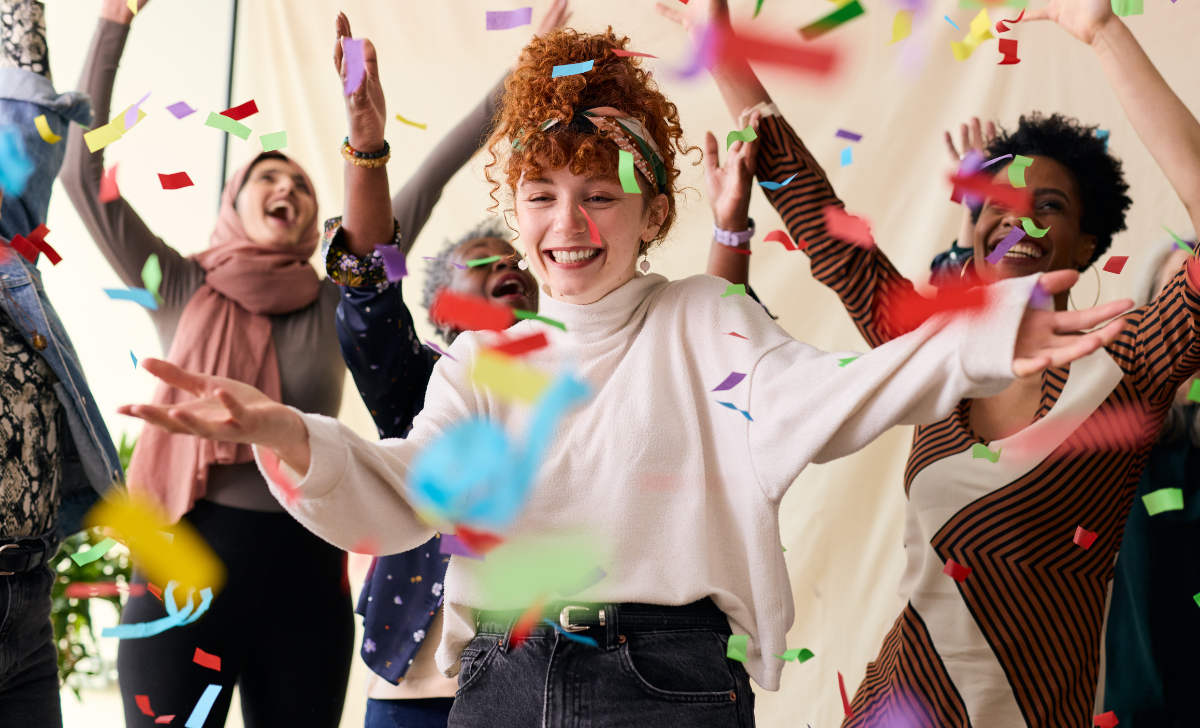 I think it's a day to stop and think about which women in history, or in your lives, inspire you. People I canvassed came up with a diverse range of answers from Michelle Obama to Mother Theresa. There are, of course, so many possibilities. Front of mind for me is black civil rights activist Rosa Parks. After parking her posterior on a bus seat reserved for whites only, she famously said "I had no idea history was being made. I was just tired of giving up".
International Women's Day may mark the day you decide to take a stand that aids women in your life. Or, if you're of that gender, it might be the day you decide to do something to improve your lot or reward yourself – prioritise wellness, take time out, meditate, educate, establish some new boundaries…or decide not to give up.
So, it was with celebrating women in mind that I went shopping this week. Candles and chandeliers were early finds (so beautiful), followed by ear pods – just the thing for music, and inspirational or educational or entertaining pod casts and audio books. I found things to encourage exercise and meditation, things to simply feast the eyes on, something to encourage adventure/travel, and vessels to raise in a toast. Here's to positive change International Women's Day has the power to bring about.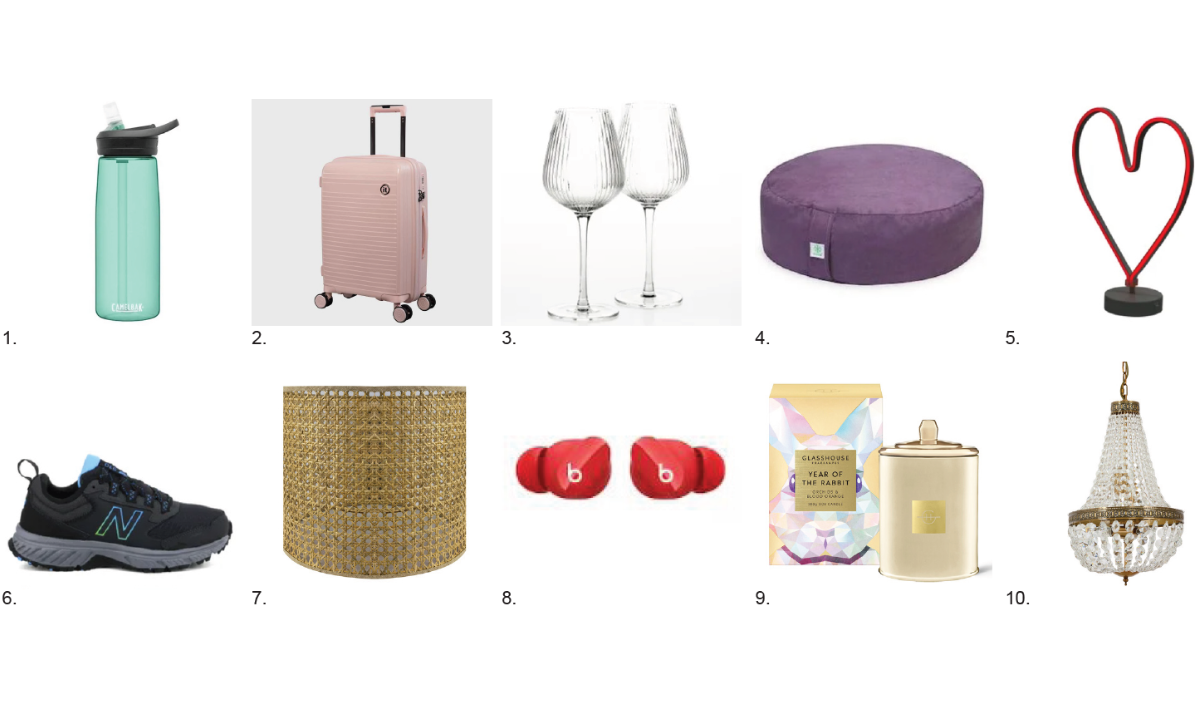 |1.Camelbak Eddy+bottle, coastal, 0.75 litre, now $31.49, from Rebel Sport |2.International traveller spontaneous trolley case, now $135-$150, from Briscoes |3.Florette wine glass, $23.99, NOOD |4.Gaiam meditation zafu cushion, now $71.99, from Rebel Sport |5.Neon Light – heart. $49.99, from NOOD |6. 510 Trail v5 Women's Sports Shoes, $149.99, from $149.99 Hannahs & Number One Shoes |7.Rattan drum shade (multiple sizes or options), $54.95 – $109, from Freedom Furniture |8.Beats Studio Buds noise-cancelling true wireless in-ear headphones, $239, from Harvey Norman |9.Glasshouse Fragrances Year of Rabbit Candle, $64.95, from Freedom Furniture |10.Mantelle 350 5L pendant antique brass, $569.95, from Lighting Direct.
Note: Prices mentioned, and availability of products featured are subject to change. If you love the look, we recommend you head in store to find out more.