DELIGHTS OF DAYLIGHT SAVINGS | WESTGATE LIFESTYLE
Lifestyle
29 September 2020
It's a day of "weather bombs." But gales, heavy rain, lightening strikes and bitter cold down South can't prevent the arrival of daylight savings.
The clock change at this time of the year is associated with the return of fine weather days and extended evenings offering all sorts of outdoor opportunities.
While the weather's not much chop on the day I am writing this, I'm hoping you'll be feeling the assurance of warmer weather by the time this blog is posted.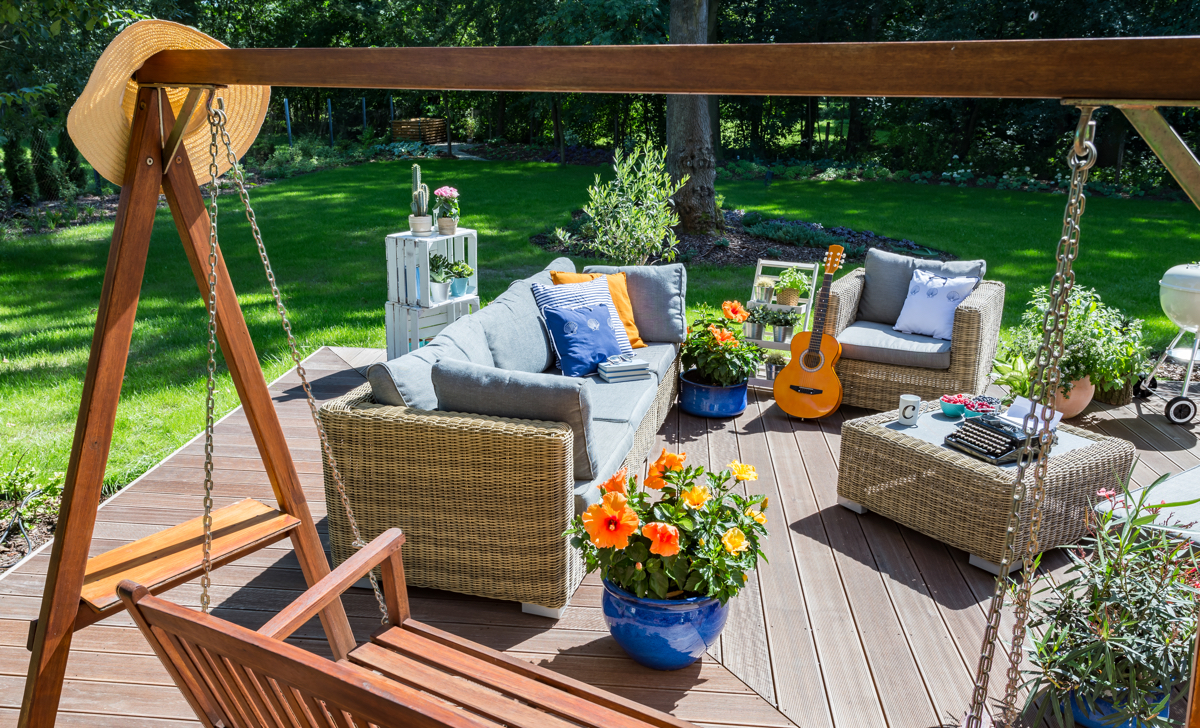 Daylight savings heralds the time to not only dig out new batteries for the smoke alarms, but to also dust off the barbecue, spruce up the outdoor furniture and plan some fun after-work activities. 
Cycling without a headlight, dining alfresco, increased entertaining at home, gardening…those are ways I'll be filling my extended daylight hours. And there will be more salads on the menu (love that).
If your spring-cleaning endeavours involved some kitchen culling, let me assure you there are some beautiful salad bowls in our stores. There's a huge range of bowls, plates, glasses, trays etc especially targeted at outdoor dining too.
Product I have selected this time includes a few outdoor games. I smiled broadly when I found the wooden Kubb set. Introduced to my family last Christmas, this game provided so much sheer fun. It's excellent for all ages too, which is always a bonus. I've included a touch rugby ball too as one of my sons just reminded me it's the time of the year for signing up to summer sports teams.
It's a time of the year full of promise. A perfect time to go shopping for those extra bits and pieces to ensure you are summer ready.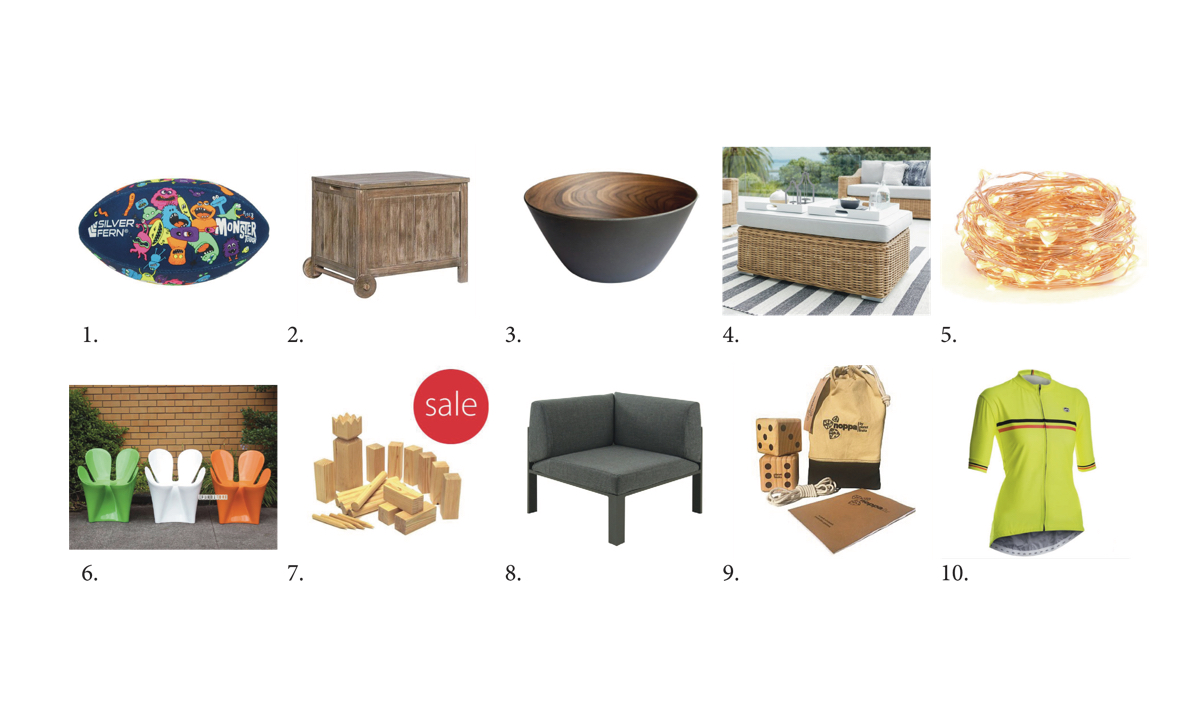 1. Silver Fern junior monster touch ball, $19.99 from Rebel Sport |2. Cannes side table ice bucket, $299 from Freedom Furniture |3. Prestige two-tone black/walnut salad bowl, 25.5cm, $15, from Briscoes |4.Summer outdoor ottoman with trays, $999 from Harvey Norman |5. LED fairy light, 10m, 100lt, IP20 copper, $39.99, from Lighting Direct |6. Replica clover chair, fibre glass, $383, from ifurniture |7. Outdoor wooden Kubb game, $41.90, from Bed Bath & Beyond |8. Lotus corner, graphite, $1,399, from NOOD |9.Noppa yard dice, outdoor game, 30cm, $39 from Freedom Furniture |10. Solo women's duo short sleeve jersey (cycling), $39, from Rebel Sport.
With the extra hours of light (which means more hours of shopping), you have time to get some early holiday shopping started (dare I say that?)! How about a Kiwi Property gift card? You can order them instantly to your email or theirs, and they can be used at over 800 stores across our 6+ shopping centres nationwide. Click HERE to purchase. And when shopping at Westgate Lifestyle, be sure to check our store directory HERE or call ahead to ensure they accept our gift cards.
Note: Prices mentioned, and availability of products featured are subject to change. If you love the look, we recommend you head in store to find out more.
PS: A shout out to Harvey Norman. On the Kiwi Journalists Association facebook page today, mention was made of the Harvey Norman advertising wrap that's featured regularly around leading newspapers this year. The giant retailer was applauded for the support it has given the newspaper industry over hard times. The latest wrap announces 36 months interest free deals.
PPS: A lousy weather shopping thought: If you need to shop on a bad weather day, well, heading to the protection of a mall makes good sense.