ESCAPE WITHIN A GREAT BOOK | THE BASE
Lifestyle
28 January 2021
There has always been something totally captivating about a good book, and this is something a lot of people have rediscovered in the Covid Year – anecdotally, we know that a lot of people have rediscovered reading over the last several months and luckily there are a great many wonderful books to help feed the interest.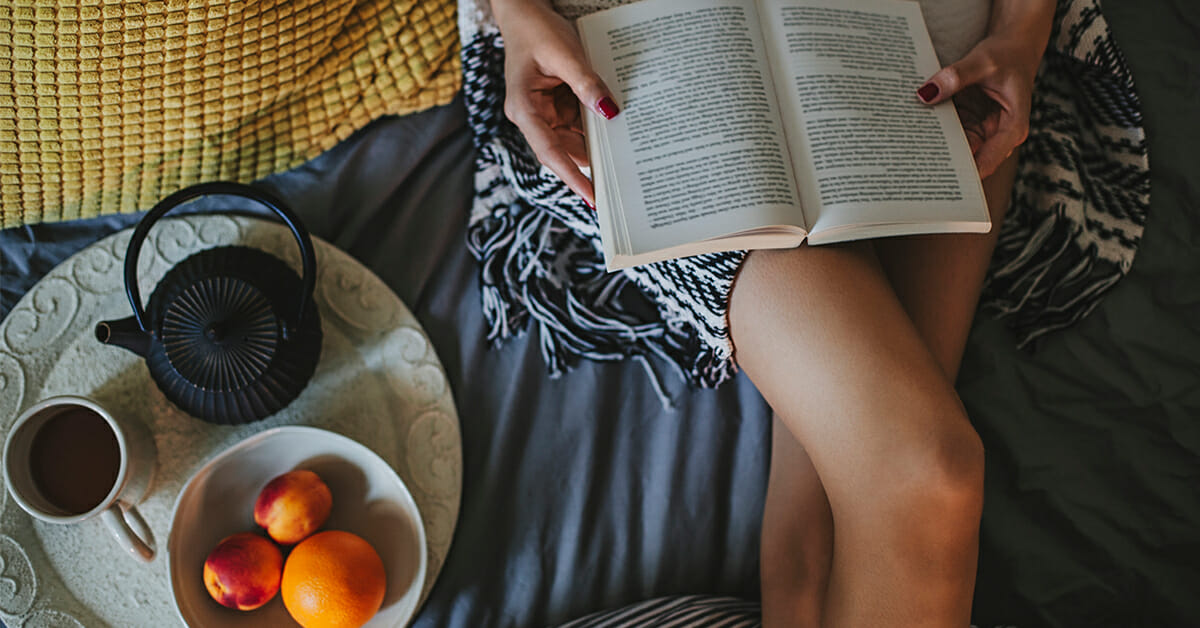 FABULOUS FICTION
If you didn't get hold of a copy of American Dirt by Jeanine Cummins last year, do yourself a favour and pick one up now. It's the story of a mother and her son who have to flee Acapulco when terror strikes and make their way up the well trodden migrant trail to America – riding the trains, second guessing everyone they see and fearing for their lives the entire time. It's utterly gripping. Where the Crawdads Sing by Delia Owens has attracted a lot of chatter too – an immersive book about a young girl who lives in the marshlands of North Carolina, where she understands the natural world in ways that are transformative, but drawn into a murder mystery. More recently Shuggie Bain by Douglas Stuart won the 2020 Booker Prize and although it's tough in places – being the story of young Shuggie who tries to protect and look after his alcoholic mother as she spirals into the abyss – it is also beautifully written and a rewarding read.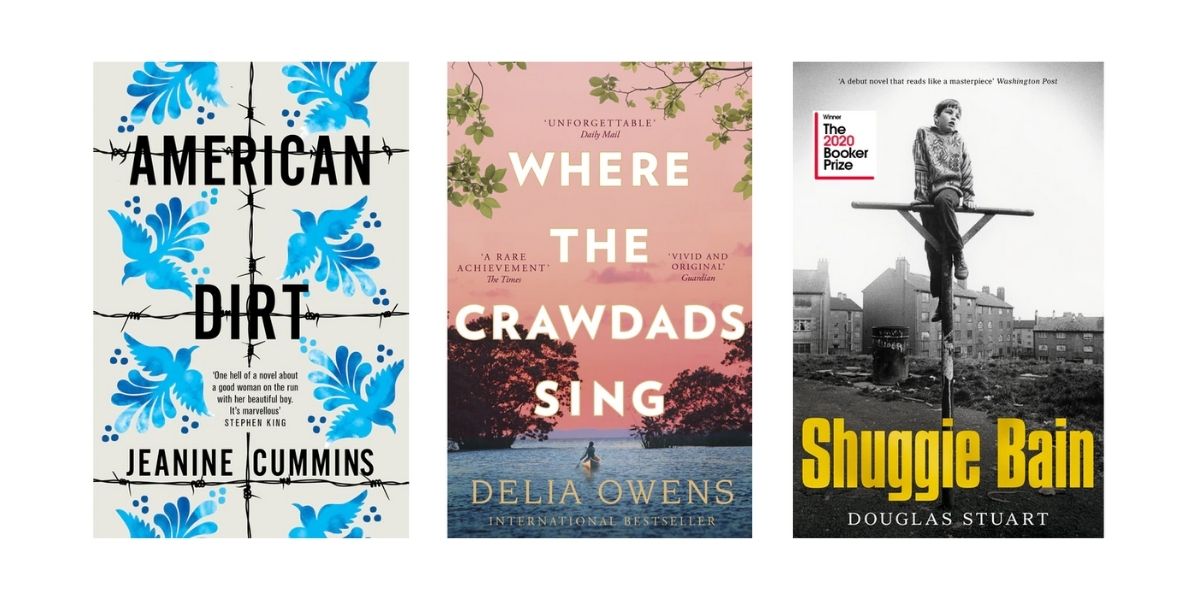 American Dirt by Jeanne Cummins | Where The Crawdads Sing by Delia Owens | Shuggie Bain by Douglas Stuart
For something more romantic, the Seven Sisters series by Lucinda Riley has satisfied many thousands of readers, with the six books in the series about the adoptive daughters of a reclusive millionaire being glitzy, cosmopolitan and international. The Chanel Sisters by Judithe Little tells a fictionalised story of Coco Chanel and her sister who went from growing up in an orphanage to the heights of fashion and fame.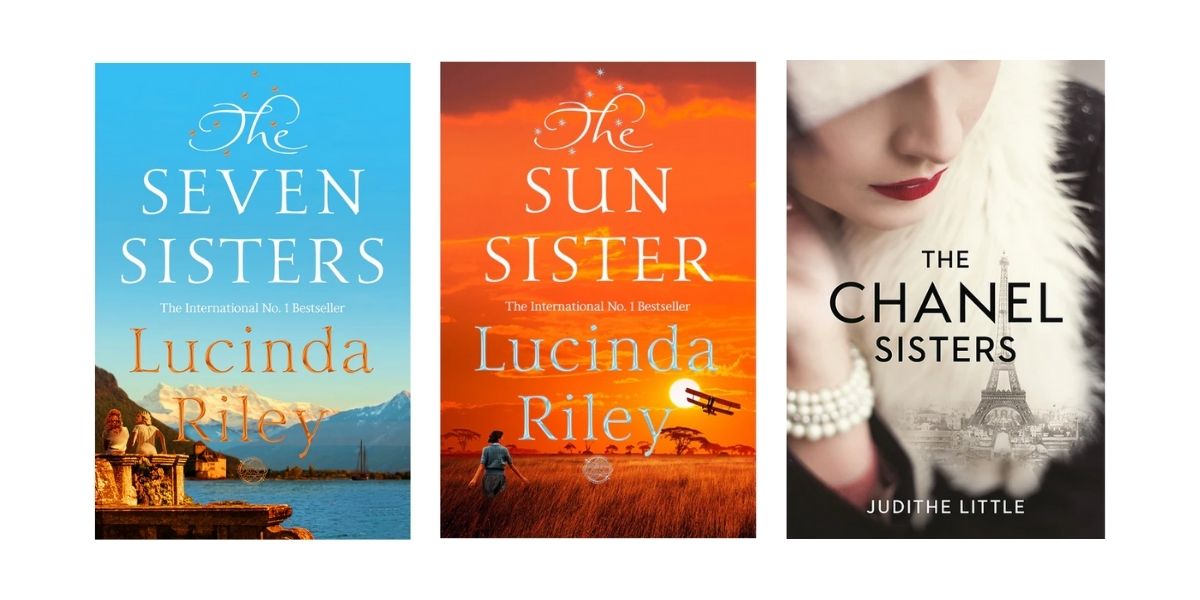 The Seven Sisters (Book One) by Lucinda Riley | The Sun Sister (Book Six) by Lucinda Riley | The Chanel Sisters by Judithe Little
There are always loads of terrific thrillers on the market and the current crop is no exception. The Girl in the Mirror by Rose Carlyle (a proud Kiwi) tells the story of twin sisters, one of whom has always envied her sibling's life, and wanted it for her own. Speaking of Kiwi authors, Ben Sanders' new book The Devils You Know is a wonderful action thriller, set in the dark heart of sunny Santa Barbara. A Time for Mercy by John Grisham is the third in his series of books about Jake Brigance, a small town lawyer who's called in to defend a teenager accused of murdering the vicious, abusive partner of his mother – and with the small town, southern American dynamics which John Grisham is so good at, it's terrific. The Searcher by Tana French is more of a slower, drawn out mystery thriller with real atmosphere – Cal is an ex Boston cop who in the midst of a midlife crisis buys a property in Ireland where he hopes to lick his wounds and find peace and quiet. Until a young local kid turns up and demands his expertise to help find their missing older brother – and Cal finds that even small towns can harbour Boston type secrets.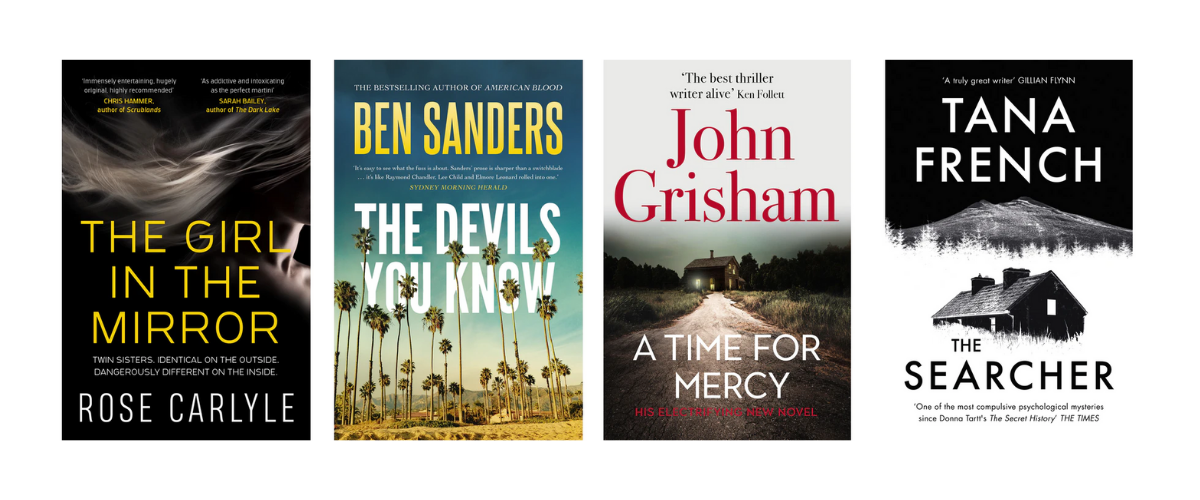 The Girl In The Mirror by Rose Carlyle | The Devils You Know by Ben Sanders | A Time For Mercy by John Grisham | The Searcher by Tana French
BIOGRAPHY
Both Michelle and Barack Obama have now published their memoirs and they are wonderful – Becoming, and A Promised Land respectively. Hers is thoughtful and personal, his is thoughtful and more political, they're both great reads. Greenlights by the well known actor Matthew McConaughey is his story of his life, his guiding principles and the story of a maverick who has never followed the straight and narrow. Searching for Charlie has particular resonance in New Zealand, as Charles Upham VC and Bar was a Cantabrian and Tom Scott's book about his life and exploits is a remarkable book about a remarkable character who was awarded the Victoria Cross twice, but there was sufficient evidence to suggest he could have won it many more times over. Bella is the story of Annabel Langbein's life – one of the more interesting ones around – and includes 60 of her favourite, truly delicious recipes.

Becoming by Michelle Obama | A Promised Land by Barack Obama | Greenlights by Matthew McConaughey | Searching For Charlie by Tom Scott | Bella by Annabel Langbein
Don't forget that a cookbook can be a wonderful companion – you don't have to cook from them to enjoy them, and many of us take them to bed to read and dream of what could be – all the delicious creations we know we'll never make but love to read about!
There are of course many, many more books than we have space for here – the Whitcoulls Top 100 is a great go-to space in our stores with 100 books which have been voted on by readers from around the country, so the chances are if they've been loved by thousands of other people, you might love them too. And our Joan's Picks are an eclectic mix of books which you may not necessarily easily find elsewhere but are just waiting to be discovered and enjoyed as much as we have. We wish you a happy year of reading ahead. We've already had a sneak peek of many of the wonderful titles due to be hitting our shelves this year and are as excited as we've ever been about the great books still being published. We hope you are too!