GET SKIN FIT WITH MECCA | SYLVIA PARK
Lifestyle
16 January 2023
IN PARTNERSHIP WITH MECCA
We're kicking off 2023 with a fresh outlook on everything – and that includes our skincare routines. Whether it's targeting breakouts, finessing fine lines, boosting brightness or heightening the hydration, join the MECCA skincare reboot.
Sometimes skincare can seem a bit overwhelming – we get it. With so many ingredients, formulas and steps, knowing where to start can difficult. So, we're going back to basics to help you understand what to look for by focusing on three powerhouse ingredients. That's right: amazing skin is as simple as (vitamins) ABC!
Vitamin A: retinol
This might just be skincare's magic ingredient. Retinol is a potent derivative of vitamin A that accelerates cellular turnover to enhance your skin's radiance, restore bounce and improve the look of fine lines, blemishes and uneven skin texture or tone.
Note: Always patch test before use. Read the label and follow instructions for use. Retinol products are not recommended for use by pregnant or breastfeeding individuals. Always check with your doctor before using any new products while pregnant or breastfeeding.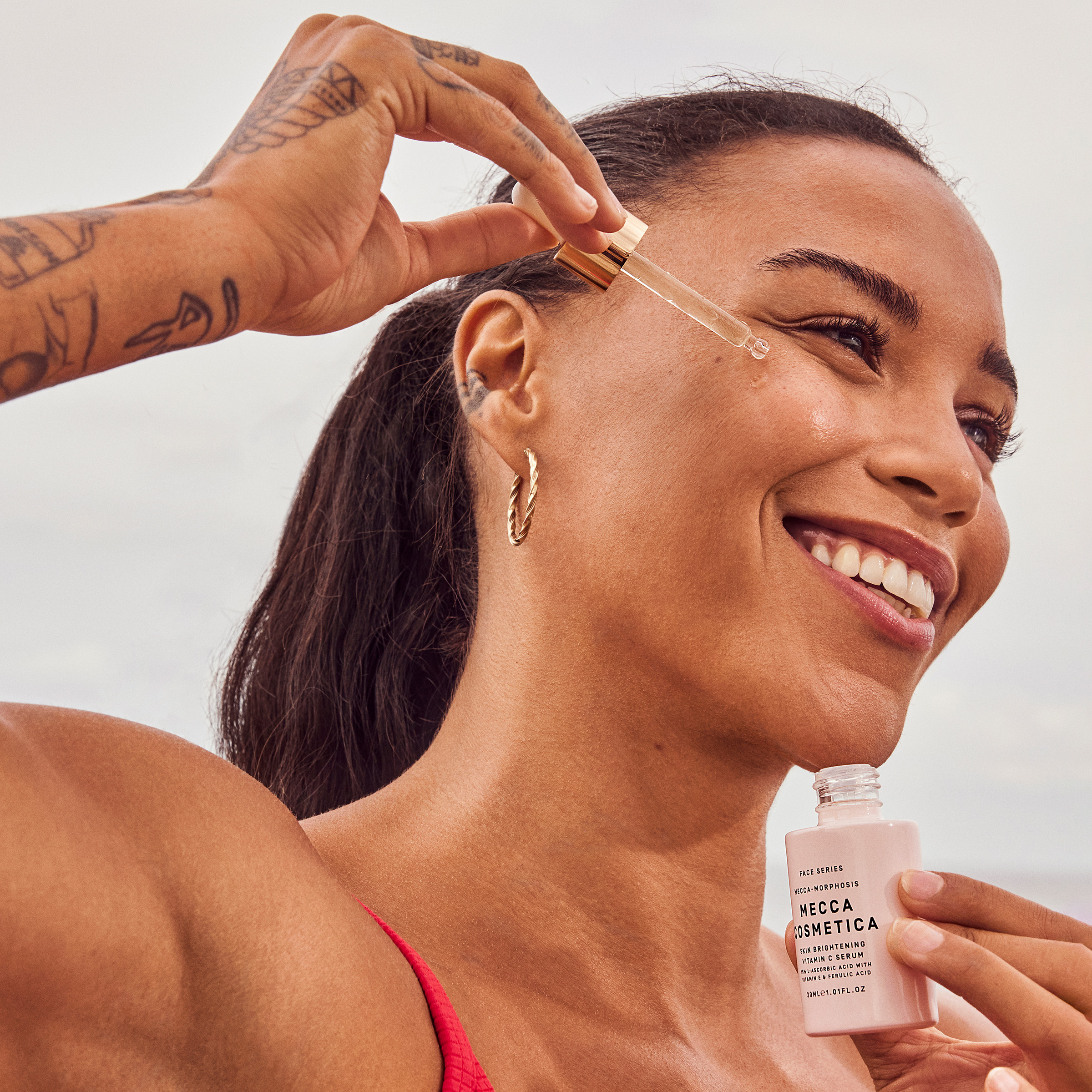 Vitamin B3: niacinamide
Niacinamide (aka vitamin B3) assists in strengthening your skin barrier by kickstarting the production of ceramides – the fats that protect your skin and help it retain moisture. Not only that, but it can also help to reduce the appearance of pores and calm redness or irritation. Whether you're concerned about uneven skin tone, dehydration or blemishes, this soothing hard worker could be what you've been waiting for.
Vitamin C: antioxidants
We cannot emphasise this enough: if there's one 'skingredient' that will give your complexion a workout, it's vitamin C. This powerful antioxidant goes a long way to help fight dehydration, uneven skin tone and fine lines, as well as brightening dull marks.