GIFTS FOR EVERY BUDGET | THE BASE
Lifestyle
20 December 2022
It's not like Christmas can sneak up on you… it's at the same time every year, right?  But no, somehow, every year, I join lots of others in figuring out how to tick off all the people on my nice list (and even some of those on the naughty list!) while keeping my finances in good shape so that I can have a Merry Christmas AND a Happy New Year.
My top tip?  Make a budget – and (harder, but even more important) stick to it.  I love buying gifts and it's easy for me to get caught up in finding the gift that is perfect for the person, but not so perfect for my bank account.  When I'm tempted to splurge, I remind myself of a quote I love from Mother Theresa: "It's not how much we give, but how much love we put into giving".  With that in mind, finding the perfect gift within budget becomes much more rewarding.  So here are some of my favourite finds from The Base.
Under $20
Finding gifts under $20 can be a bit tricky but is a great way to show off how well you know the recipient and get a little creative on how to celebrate them. I love quirky or humorous novelty items, activity sets for the kids, luxury food finds or skin treats and, given the chance, also like to have a bit of fun wrapping smaller items to look like something else – although I haven't gone as far as some of these people!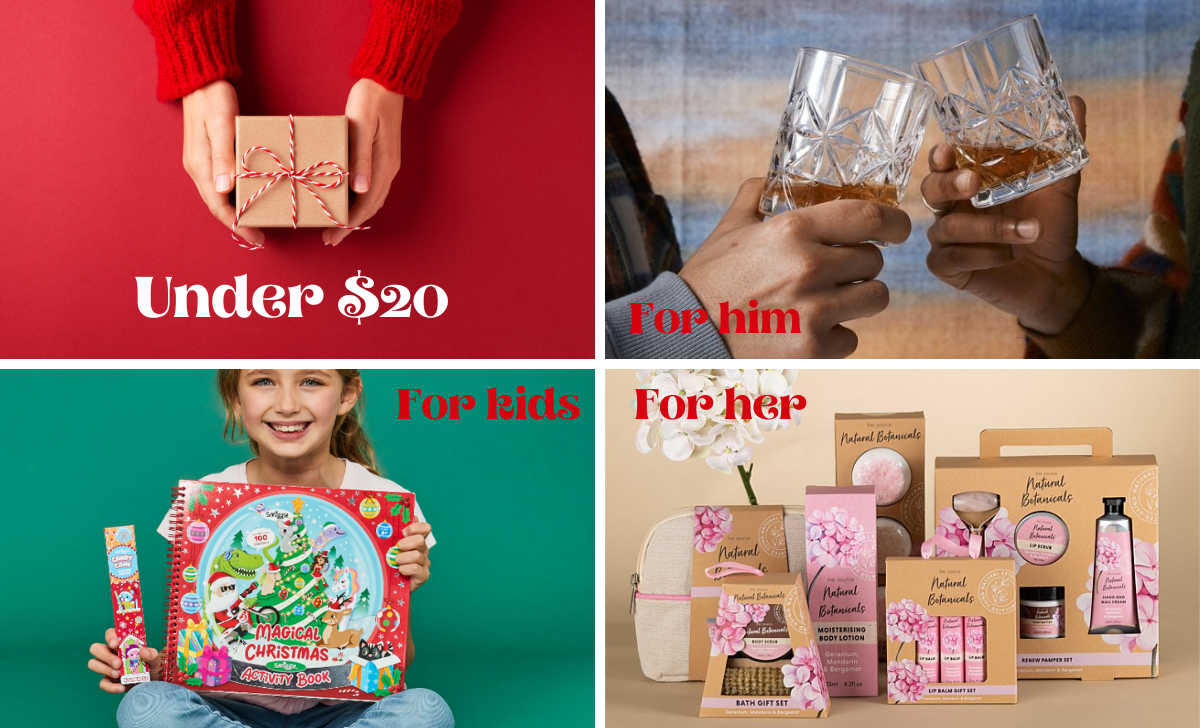 Under $50
With $50 there's a lot of great gifts on offer at The Base! At this price point, I like to focus on the treats that my recipient so richly deserves, but never seems to buy for themselves. When choosing body products or tasty treats I start with scents and flavours I know they'll love and then look for something that incorporates those, but they may not have tried before. For $50, there are also a great range of games and toys available that the whole extended family can enjoy together – hopefully it's a bonding experience and the war ends as soon as the water balloons run out!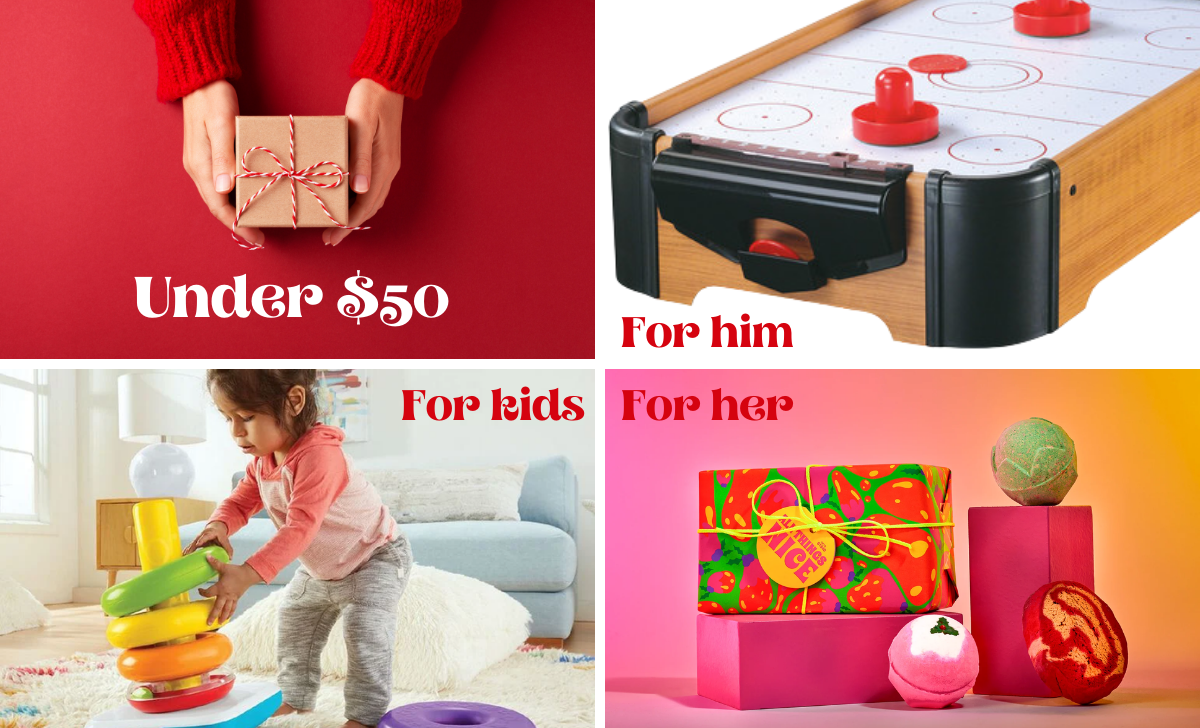 Under $100
My gifts from $50 to $100 lean towards objects – and experiences – that I know the recipient will love, because (whether they realise it or not) they've told me so! Tech gifts and makeup gift sets are found in this category, along with the ever-popular Lego, supplies for the summer ahead or perhaps something as sparkly as the season. Or, if you aren't sure but still want something you know they'll love, grab a The Base gift card.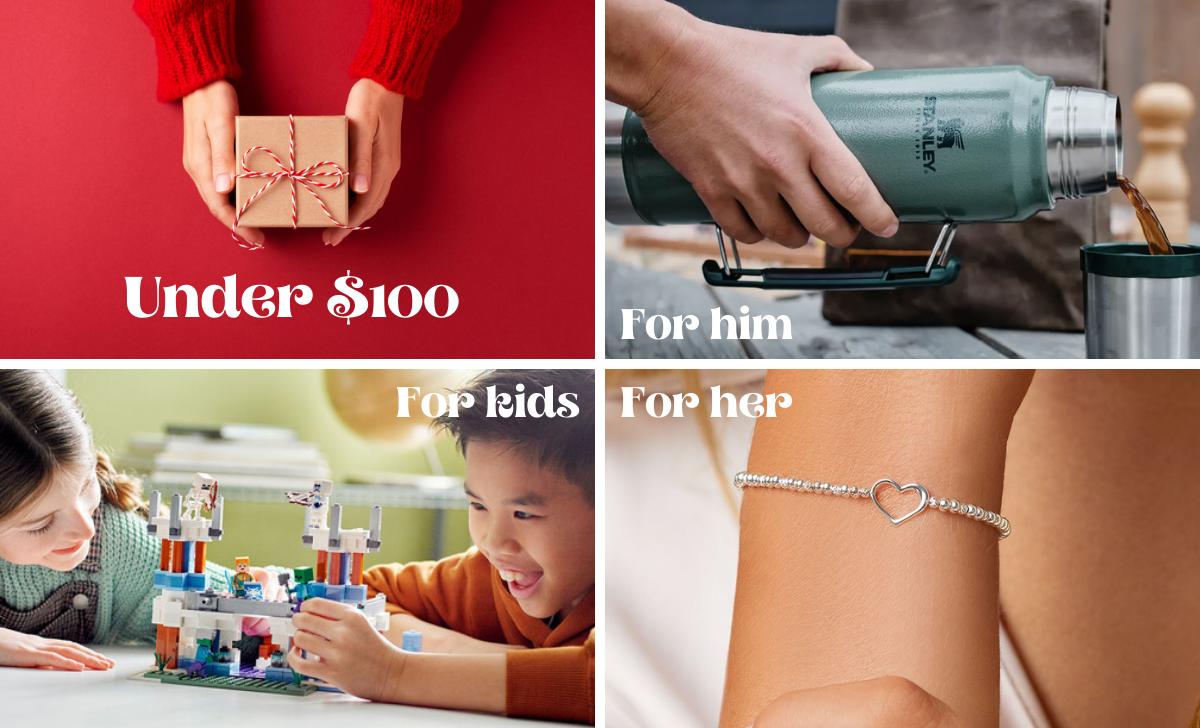 No matter the gift, beautiful wrapping is another of my favourite Christmas elements. I love colour coordinated paper and ribbons, layering and even natural elements such as rosemary, all topped off with a personalised gift tag.
If you don't share my love of personally wrapping up each gift or, even worse, gift wrapping gives you festive fury, don't worry The Base has you covered. For a gold coin (or eftpos) donation, their charity partner Volunteering Waikato will wrap your gifts for you. They're open 10am until close and you'll be helping your local community too.
Happy shopping – and wishing you an even happier New Year!