HI TO SUMMER AND SANTA | WESTGATE LIFESTYLE
Lifestyle
05 December 2022
Mention "December" and the image conjured up by many Kiwis is one of the arrival of both sunshine and the jolly guy bearing gifts. Thankfully many get to add "start of the holidays" to that picture too.  All up, it's a pretty cool month.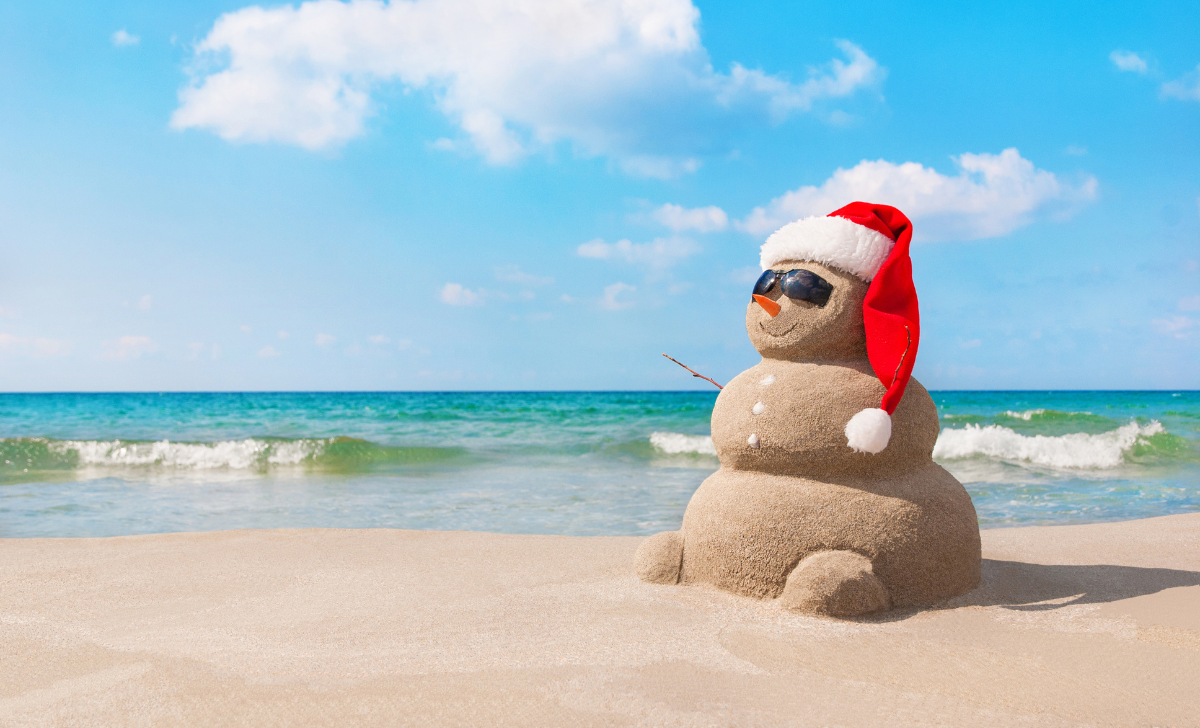 And so it is that I had both summer holidays and Santa in mind at the start of the month when looking at product in Westgate Lifestyle store. I've found much to announce the arrival of our warmest season, and much of that can, of course, offer the perfect Christmas gift opportunities too. Rebel Sport, for example, has a wonderful array of caps, that make a great gift and are also a summer must-have. Outdoor seating options and games, lighting and alfresco dining paraphernalia are available in various stores, as are the likes of chilly bins, beach towels and umbrellas. A one stop shopping destination – with many slashed prices and easy carparking to boot.
My hubby and I often treat Christmas as the opportunity to buy a decent-sized item we have coveted for a while – like the stick vacuum cleaner (yes, I know I harp on about that, but I am excited) or a speaker so we can better enjoy our playlists. The Sonos speaker I feature here is portable, so is excellent for outdoor sounds too (it's at a Christmas reduced price too!)
For me it's really important to give gifts that are "just right" for people so do spend a fair amount of time thinking and perusing. I'm heartened by the fact there are still a few weeks to go.
My product line-up this time includes white bedlinen from Harvey Norman, and that's because with the heat comes the opportunity to switch out some of your interior colours and fabrics.
Favourite find this week? The Pohutukawa door mat found at Briscoes.  The Pohutukawa is my favourite tree, and the mat speaks to me of both summer and Christmas, and it makes me smile – so perfectly December. Check out the Westgate Lifestyle stores… I wonder what your favourite find will be.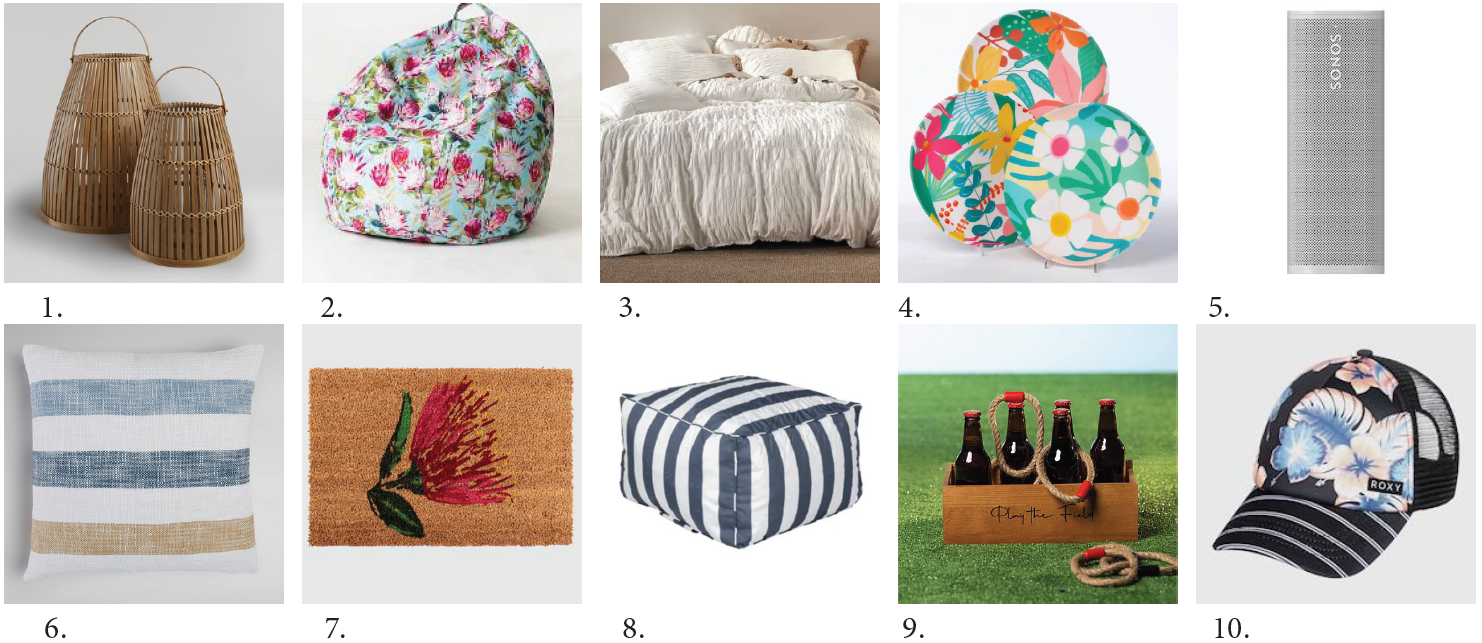 |1. Somers lantern (multiple sizes or options ($109-$169), from Freedom Furniture |2. Outsidings Raumati bean bag, cover protea, $79.90, from Bed Bath & Beyond |3. Shrimpton white duvet cover set by Savona – Queen, $88, from Harvey Norman |4. Happy Florals luncheon plate, 20cm assorted, $9.99, from Briscoes |5. Sonos ROAM portable smart speaker – white, $299, from Harvey Norman |6. Seaview outdoor cushion, $64.95, from Freedom Furniture |7. Elements coir Pohutukawa door mat, $29.99, from Briscoes |8. Solace Ottoman – navy stripe, $99.50, from NOOD |9. Play the Field beer bottle toss, $34.90, from Bed Bath & Beyond |10. Roxy girls' honey coconut trucker cap, $24.99, from Rebel Sport.