INDOOR ACTIVITY FUN | WESTGATE LIFESTYLE
Lifestyle
17 January 2023
Sunshine and summer are not permanently synonymous as this year has already reminded us. I'm hoping that by the time you are reading this, the sun will have already kicked the rain to touch. Working on the assumption that this isn't, however, necessarily the case (aligning my thinking with Met Service predictions), I've focused this blog on indoor activities.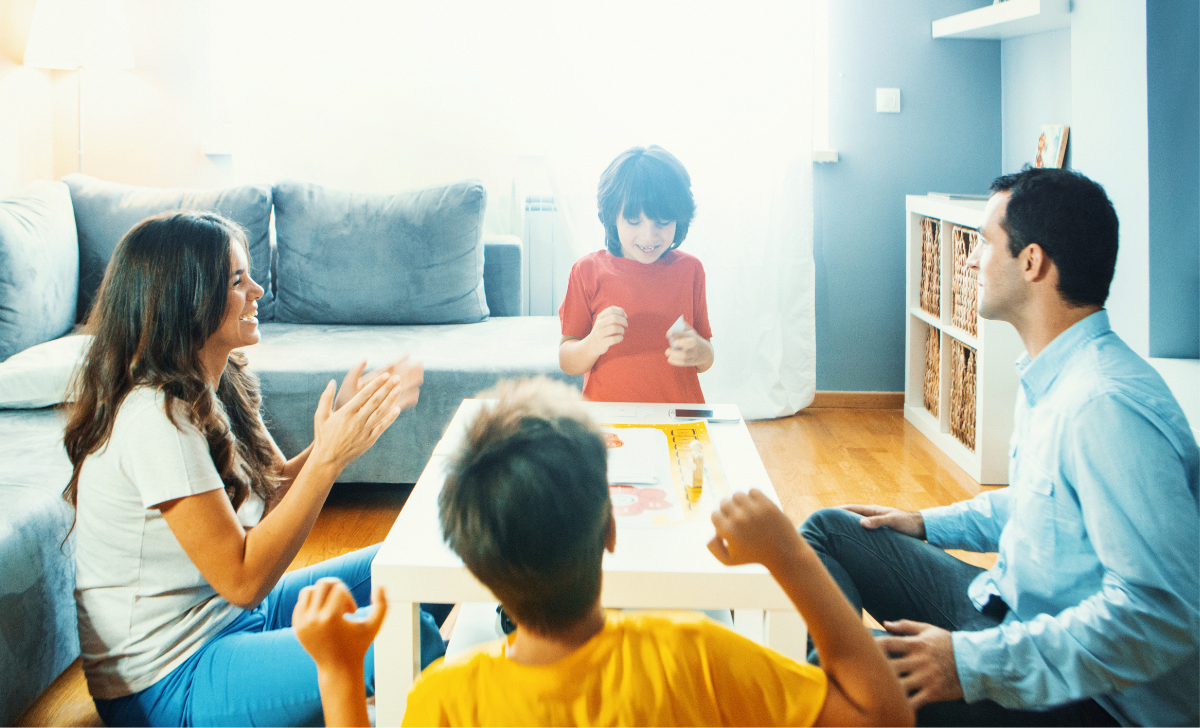 In my house there's been plenty of movie watching, board game discussions, book and craft time, gaming, indoor gym sessions, and lots of cook ups. I've also been donning comfy, snuggly pants and lighting my favourite candles (no need for the Bed Bath & Beyond citronella ones right now as the mossies are water-logged and we're hardly sitting outside!) The products I have selected as shopping suggestions to kick start 2023 reflect this… and other ideas for indoor entertainment. Hence the puzzle mat, dart board, the bead kit and example of colouring in and sticker books, and board games, that are available. Of course, while shopping I have found something new to covet – namely the gorgeous pink baking dish. Called a Bundt pan, it ensures your creation comes out in a doughnut shape – it's also non-stick with a removable base (I think the result is stacked up to look impressive).
This blog also acknowledges that New Year's resolutions will have been recently made. Hands up those of you whose resolution is health and fitness related?  Hence the exercise mat for tackling the likes of planks and Russian twists (such fun!) And I've included one of many fit bits available to keep yourself informed, honest, and encouraged.
Perhaps the less than wondrous weather drives you to commit to getting "back-to-school" organised ahead of time.  There are an array of school bags and books, lunch boxes and technology available at Westgate Lifestyle… and now school shoes too.
If you're one of those lucky people who received Westgate Lifestyle shopping gift cards for Christmas, then you'll be pleased to know excellent bargains still await. Starting 2023 with successful shopping purchases shouldn't be hard at all. Enjoy!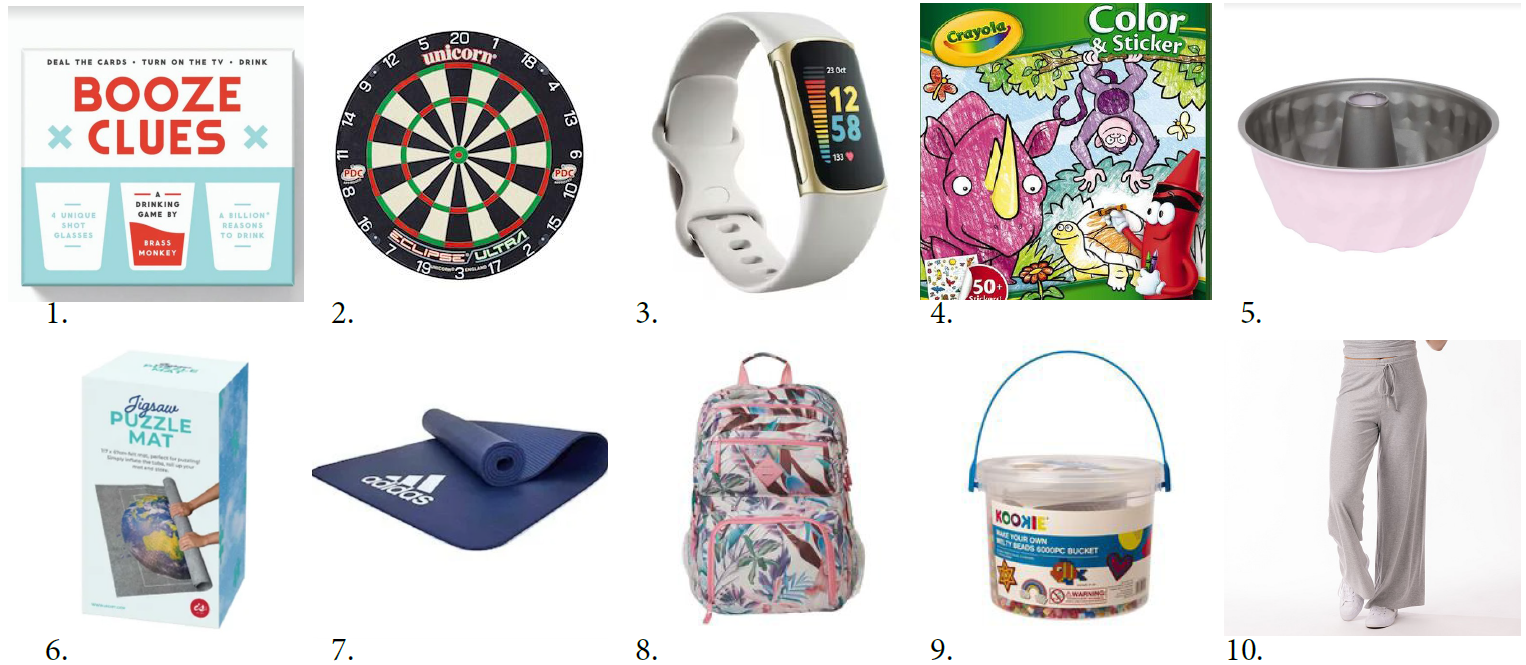 |1. Booze Clues game, $49.99, from NOOD |2. Unicorn Eclipse Ultra dartboard, with unilock, $229.99, from Rebel Sport |3. Fitbit Charge 5 – lunar white/soft gold, $249, from Harvey Norman |4. Crayola animals' colour & sticker book (32 pages), $6.50, from Warehouse Stationery |5. Wiltshire two-tone Bundt pan (pink and grey), $11.99, from Briscoes |6. Jigsaw puzzle mat, $44.99 from NOOD |7. Adidas fitness mat, 7mm, $79.99, from Rebel Sport |8. H & H senior palm backpack, $25, from Warehouse Stationery |9. Kookie Melty beads bucket (6,000 piece), now $8.00, from Warehouse Stationery |10.Simple & Sunday rib wide leg pants, $34.90, from Bed Bath & Beyond.
Note: Prices mentioned, and availability of products featured are subject to change. If you love the look, we recommend you head in store to find out more.