MAKE YOUR BEDROOM DREAMS COME TRUE | WESTGATE LIFESTYLE
Lifestyle
22 July 2020
When I am not blogging for Westgate Lifestyle, there's a good chance I am visiting beautiful homes that I write about in a few wonderful NZ magazines.
As you can imagine, I see a huge variety of gorgeously dressed bedrooms that look great, feel welcoming and have a relaxing ambience…think luxurious linens, snuggly duvets, padded bed heads, the romance of candle light. As an aside, when selecting candles or diffusers for the bedroom, for warmth and romance, try vanilla; for rest and calm, use lavender; for love and harmony go with rose and geranium.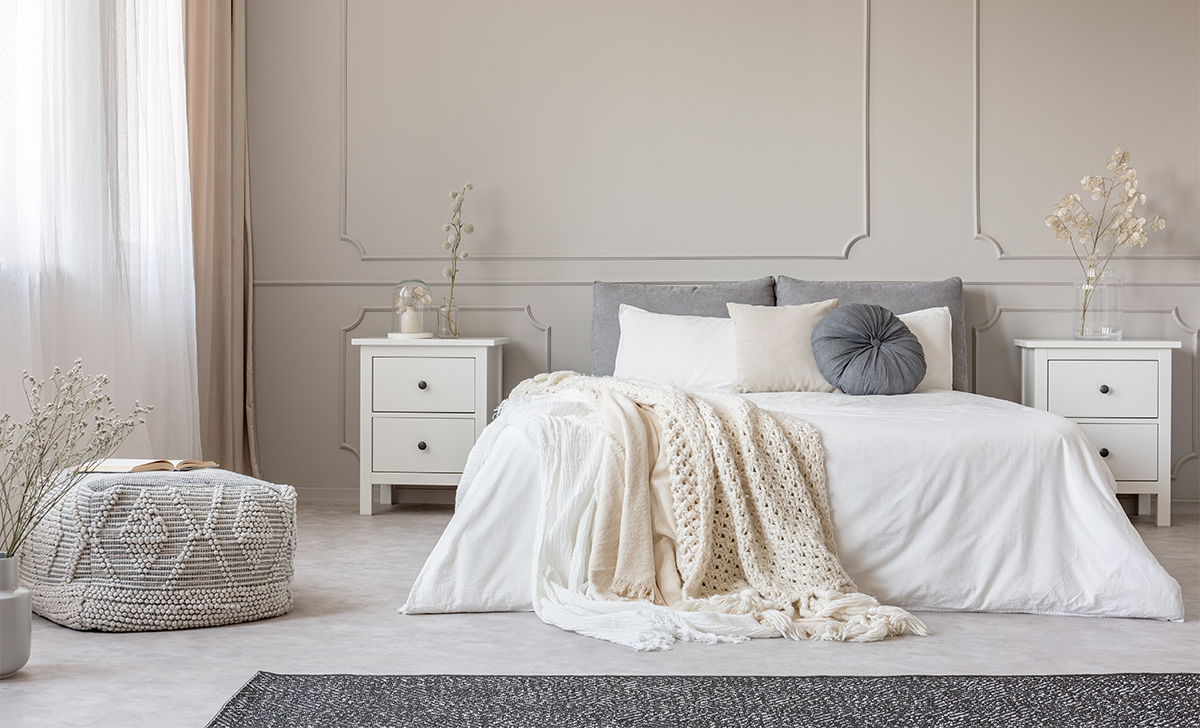 I can assure you, there's no need to go far – and it's not hard – to recreate some of that wonder. You don't need the services of an interior designer to create a bedroom look you love, and there's no need to spend a bundle either.
The addition of beautiful cushions and throws is a good place to start, and if they are deliciously soft, then that's all the better. Do check out the pink one I found at Bed Bath & Beyond – trust me, it just feels so good. So good, that I bought a vibrant blue one for one of my boys (the most tactile child) for his bedroom, and a beige one for our living room. And before you ask, I do sometimes just sit and stroke it, or put it up to my cheek!
I have seen many imaginatively dressed children's slumber zones that are quite magical. Animal or fairy prints, a selection of duvet covers, bunting, cherry rugs, beds shaped like racing cars… so many possibilities.
I have to say, the hideout bed with canopy (available at Freedom) makes me wish my children were little again. Talk about providing incentive for children to go to bed. Do you not look at that and think "fun overload?" Pop a hot water bottle in the bed (lots of lovely hot water bottle cover options out there) and they'll be begging for bedtime!
Bedroom dressing doesn't just involve the decorative touches. It could be that you are part of the post lockdown bed buying surge. Kiwis have been buying beds in droves.
A Bed Post official shared with us (on Seven Sharp) that some stores have been enjoying double the sales they would normally do in a week.  That's not a Bed Post alone phenomenon – it's right across the category. Given we spend about eight hours a day in bed, why wouldn't you ensure your bed is a goodie, and perfectly suited to your needs? The bed is the star of the bedroom, after all.
Westgate Lifestyle boasts many stores that can assist with new bed purchases and similarly with bedside tables, chests of drawers and decorative touches.  Go on – make all of your bedroom dreams come true!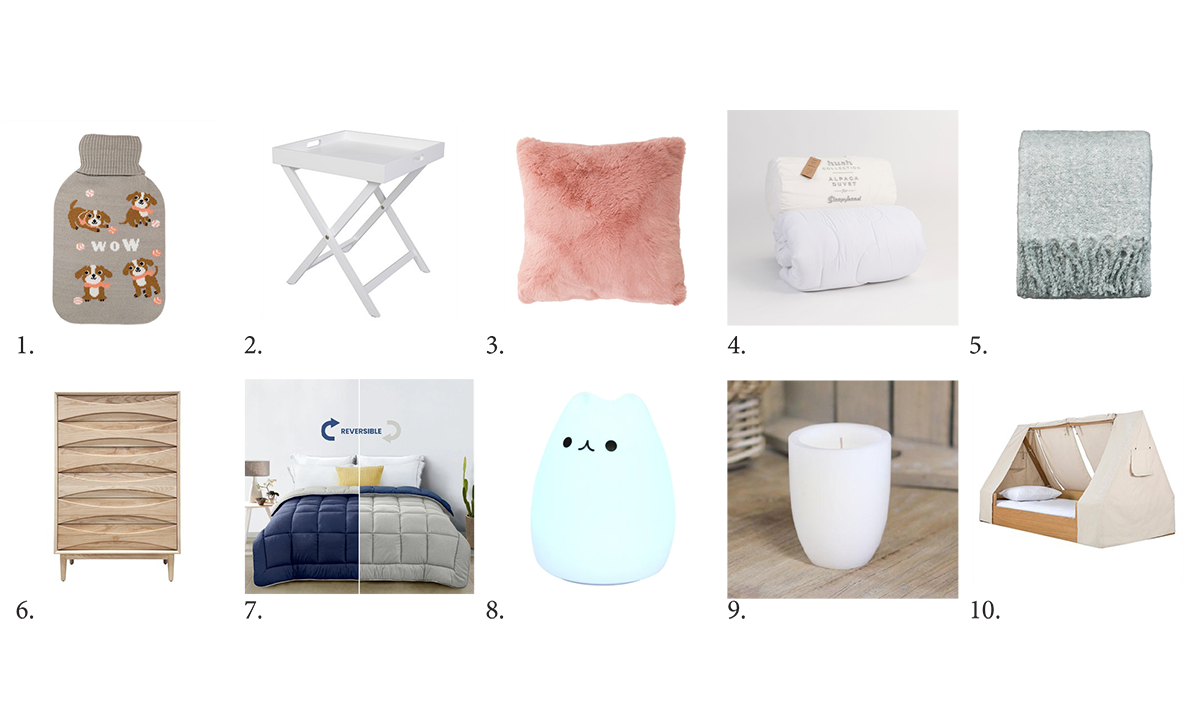 1.Hush hot water bottle cover dog wow, $4.90, from Bed Bath & Beyond |2. Dante butler tray table 40cm by 40cm, $69.95, from Freedom |3. Design Republique Maya fur cushion, $24.90, from Bed Bath & Beyond |4. Sleepyhead hush alpaca duvet inner, Queen size, $280, BedsRus |5. Lyford throw by Mulberi, $95, from Harvey Norman |6. Replica AV Tallboy, $1,799, from NOOD |7. Cuddledown two-tone microfibre reversible comforter, now $40-$60, from Briscoes |8. Night light, cat white, $59.90, from Lighting Direct |9. White scented pottle candle, $14.50, The Importer |10. Hideout bed frame King single, $1,299 and expedition bed canopy for hideout bed frame, $399, from Freedom.
And if you are in the market for a gift, yet want to rush back to your dream bedroom more quickly, how about a Kiwi Property gift card? You can order them instantly to your email or theirs, and they can be used at over 800 stores across our 6 shopping centres nationwide Click HERE to purchase.
Want more home and lifestyle inspo? Read more from the Westgate Lifestyle blog HERE.
Note: Prices mentioned, and availability of products featured are subject to change. If you love the look, we recommend you head in store to find out more.