SCHOOL HOLIDAY ACTIVITY IDEAS | WESTGATE LIFESTYLE
Lifestyle
09 April 2023
Well hello holiday time! What do we want for our children in the school holidays? I imagine many a parent will say we want them to be looked after and safe (yes, that's often quite the juggling act while we are working), and we want them to have some fun / some down time.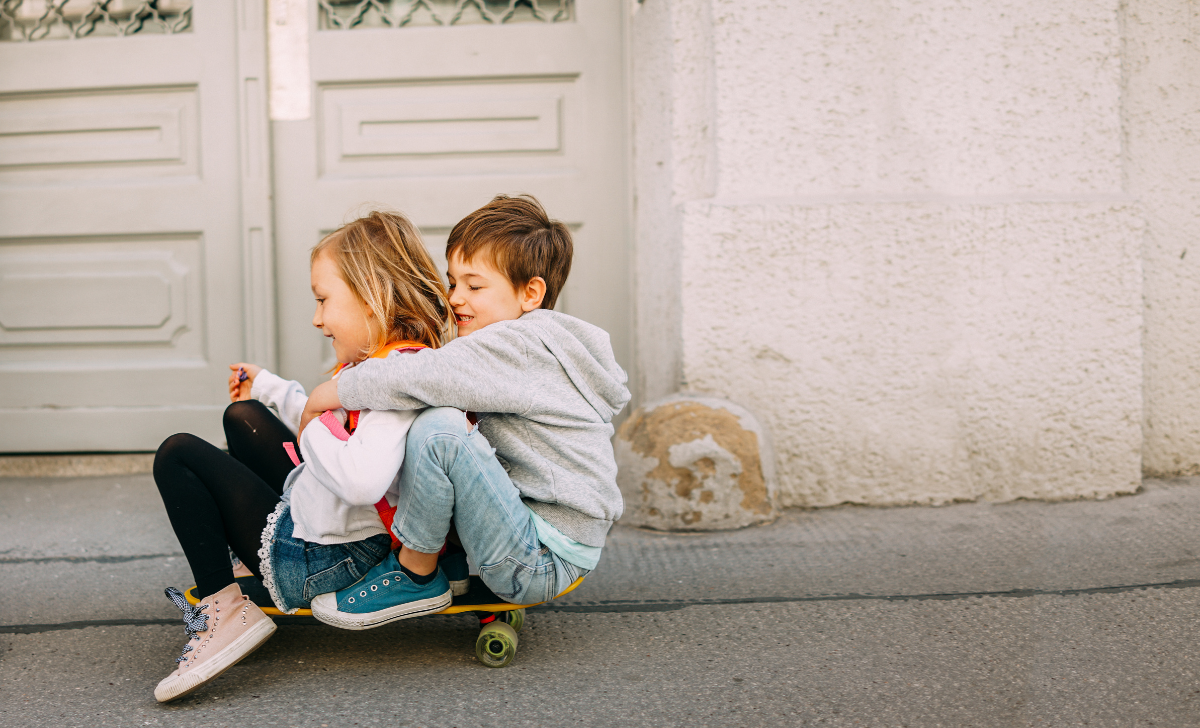 Beyond that it may be that we want them to learn a few new skills to benefit themselves, and maybe us too! Those skills could be kitchen related. Perhaps they could master some nourishing smoothy recipes, or get creative on the pizza-making front. Or maybe now is finally the time to splash out and buy an ice-cream maker (I am seriously tempted). So, my product selection includes a nutribullet (I wouldn't be without one in my kitchen) from Briscoes, a pizza recipe book from NOOD, and an ice-cream maker from Harvey Norman. Perhaps the new skill (don't laugh) they could learn is tidying their bedrooms! To incentivise and simplify I have included some storage ideas found at Briscoes. Perhaps you would like your children to spend their April school holidays out and about enjoying the autumnal weather. Gum boots anyone? The ones featured are from Bed, Bath & Beyond and there are dinosaur versions too. For older children, check out Hannahs/Number One Shoes. To also be found in Bed, Bath & Beyond is a wonderful array of outdoor games at significantly reduced prices. The school holidays could be seen as a time to encourage fitness – the skipping rope from Rebel Sport may provide the encouragement. It pays to have some outdoor activities ready to go too as the weather is fickle. Check out the dart board from Rebel Sport and the jewellery making kit and puzzle (1000 pieces to kill plenty of time and presumably involve many people) found in Warehouse Stationery. To the mothers out there… take a big breath, ride the school holiday ride, and keep in mind that it's nearly Mother's Day.  That's what I will be focusing on next time with some great shopping ideas for when it's the kids' time to focus on their mums.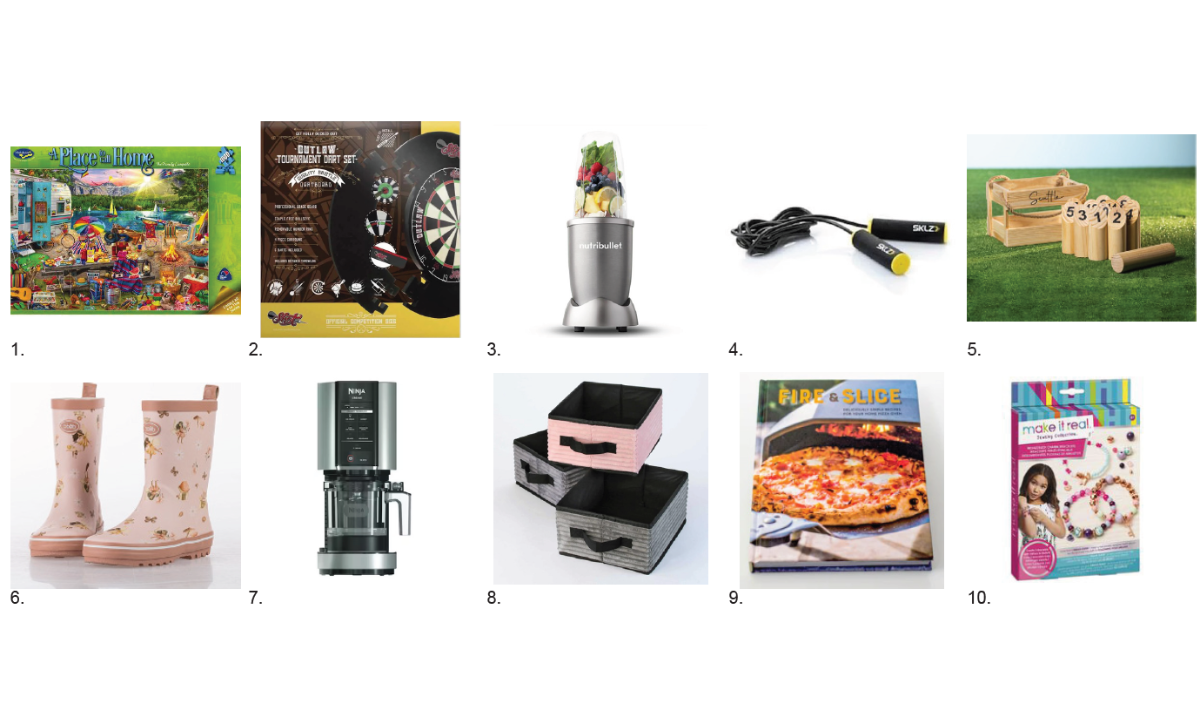 |1.Puzzle, 1000 piece, assorted, $15.00, from Warehouse Stationery |2. Shot darts outlaw tournament dartboard set, now $131.00, from Rebel Sport |3. NutriBullet original, five-piece, 600 series, $159.99, from Briscoes |4. SKLZ fitness jump rope, $34.99, from Rebel Sport |5.Play the field scattle game, now $64.90, from Bed, Bath & Beyond |6.Outdoors kids' fairy gumboots, now $19.90, from Bed, Bath & Beyond |7. Ninja Creami ice-cream maker, $499, from Harvey Norman |8.Storage solutions Dorset Storage Basket (assorted), $21.99, from Briscoes |9.Fire & Slice book, $26.99, from NOOD |10.Make it real jewellery kit, assorted, $12, from Warehouse Stationery.
Prices mentioned, and availability of products featured, are subject to change. If you love the look, we recommend you head in store to find out more.