VALENTINE'S DAY COUNTDOWN | WESTGATE LIFESTYLE
Lifestyle
09 February 2022
My husband and I are pretty bad at remembering how many years we have been married. Just as well we are equally bad at this otherwise, we possibly wouldn't have many more anniversaries to count! So, it probably goes without saying that we are not terribly good at acknowledging Valentine's Day.  However… one is never too old to learn and adapt, and in this case, why wouldn't I? There's incentive in the way of receiving (and gifting) lovely things and what's not to love about celebrating love and romance. So, I am about to change this. I will ensure he gets the memo in time too!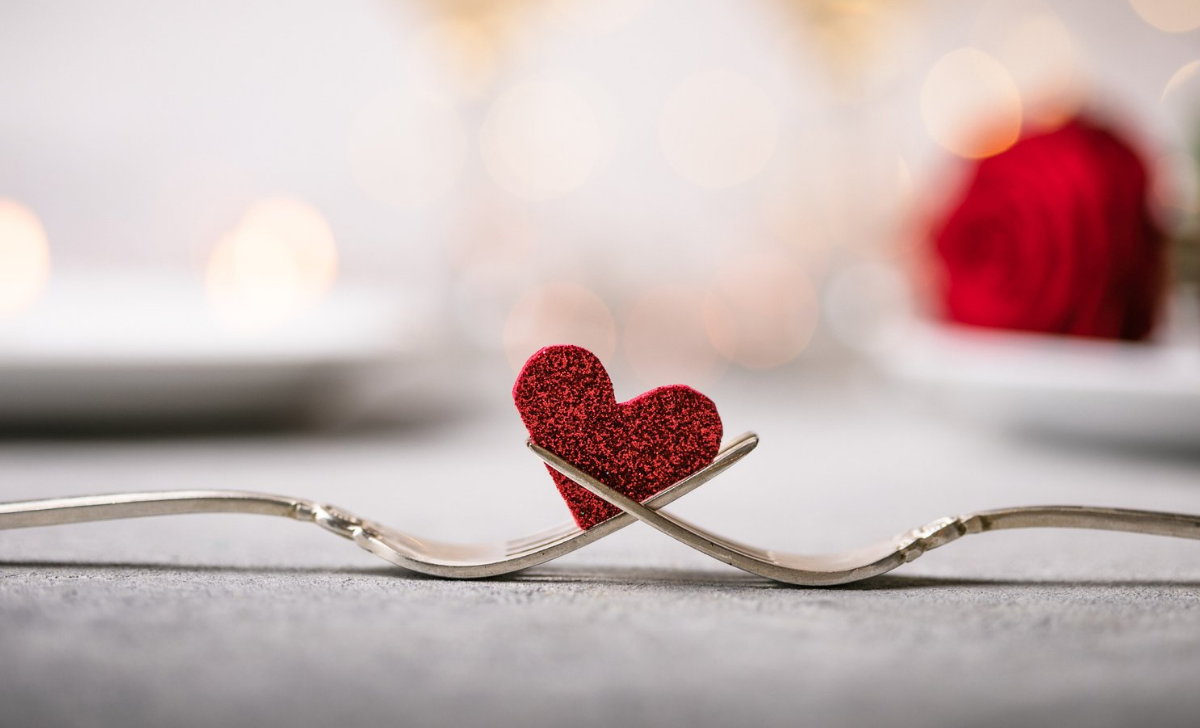 A quick trot around Westgate Lifestyle revealed many an appropriate Valentine's Day gift. Anything heart-shaped screams love, and I found just the thing at The Importer. Also there (and elsewhere) is an array of photo frames, just awaiting a special photo of you, for your Valentine, or one of both you and your Valentine. Candles are also synonymous with things like intimacy, atmosphere and romance and many of the Westgate stores have these in stock too – I feature an example from NOOD. And speaking of mood lighting, check out the vintage-inspired lamp I found at Lighting Plus – when lit, the laser cut pattern projects onto its surroundings.
Some cheeky additions to my list of Valentine's gift ideas are the slippers – if he's cute enough, you may want those slippers parked under your bed. The speaker (there are so many options) will provide the mood music. It sounds as if we're going to be able travel more freely soon, so I couldn't resist the packing capsules on special at Briscoes (I like this idea immensely – and they come in black too).
Perhaps Valentine's Day is also the excuse to go buy something you have been hankering for – like a big-ticket item such as a beverage fridge (to assist with filling the lovely flutes featured) or coffee machine, that you can both enjoy.
Right – time to go talk to my husband and go shopping!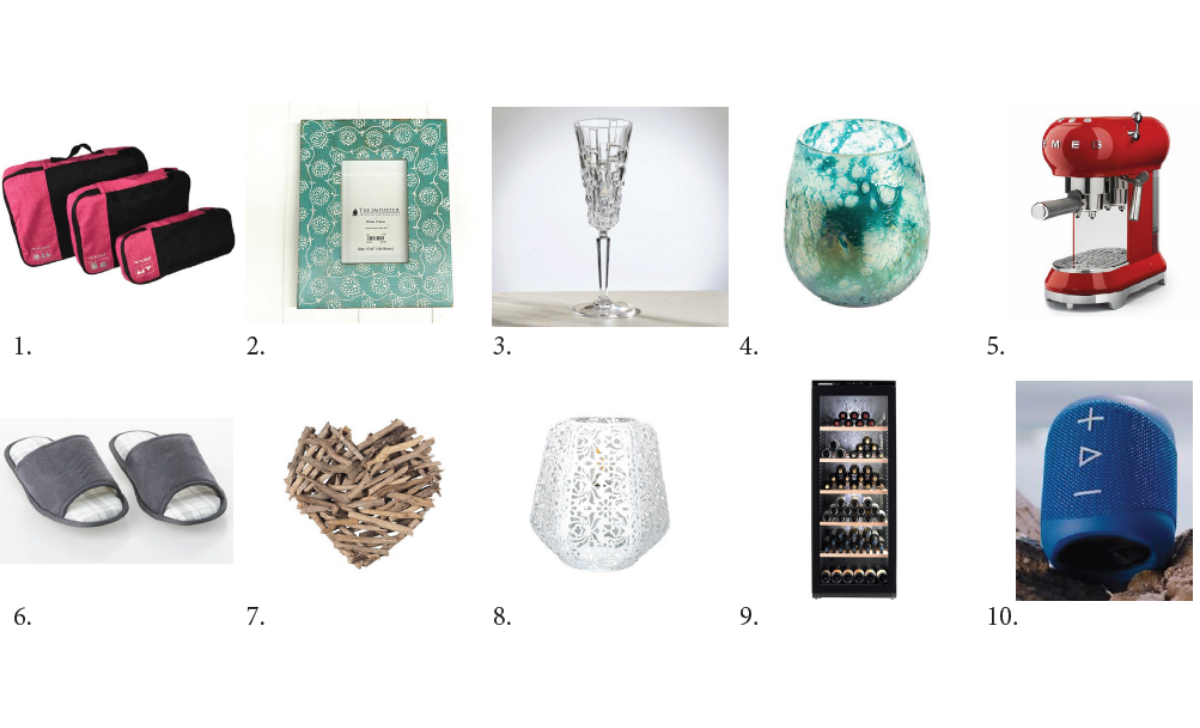 |1.Flight packing cubes, pink three piece, $39.99, from Briscoes |2.Nasta photo frame, $22.50, from The Importer |3.RCR Etna flute, 190 ml, set of six, $119.99, from Briscoes |4.Pazia candle – teal – wild raspberry & mint, $59.99, from NOOD |5.Smeg ECFO1RDAU benchtop coffee machine (various colours), $829, from Kitchen Things |6.Sleep Men's Lyle slip-on slipper, from $12 to $14, from Bed Bath & Beyond |7.Twig heart wall art, $50, from The Importer |8.Lace white table lamp, $64.35, from Lighting Plus |9.Liebherr WKGB4113 293L wine cabinet, $3,899.00, from Kitchen Things |10.BlueAnt X1 portable Bluetooth speaker (blue), $95 (limited time only), from Harvey Norman.
Note: Prices mentioned, and availability of products featured are subject to change. If you love the look, we recommend you head in store to find out more.