GUINNESS WORLD RECORD ATTEMPT AT SYLVIA PARK
News
25 March 2023
Quick Facts
Who: Paul Bondsfield
What: Attempt at breaking the longest drumming marathon by playing the drums continuously for 144 hours.
Where: the Pod in Sylvia Lane
When: 8 April to 14 April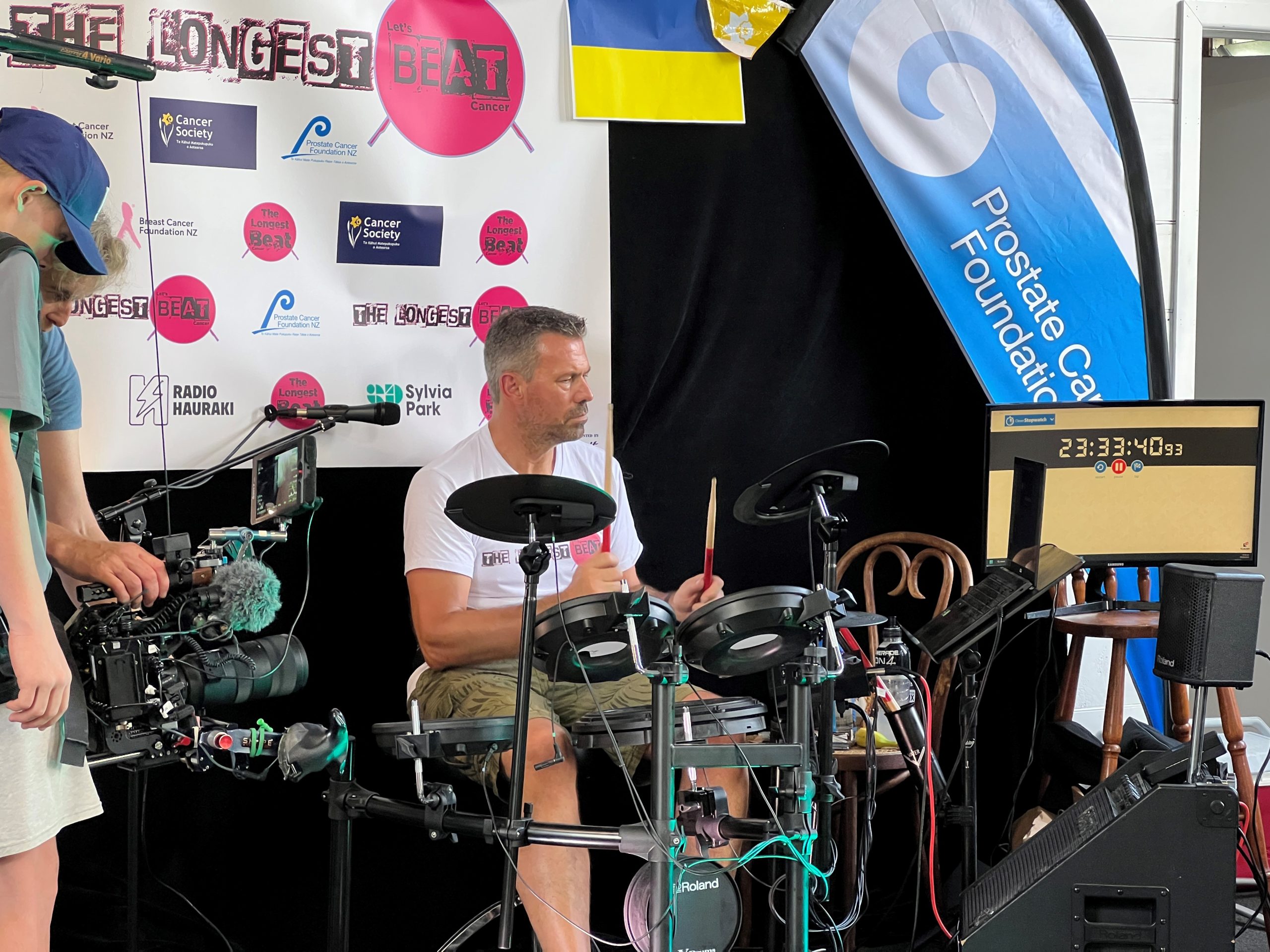 Paul Bondsfield, a drummer from Auckland, New Zealand, is attempting to break the world record for the longest drumming marathon to raise money for breast, prostate, and general cancer charities in New Zealand. (or more accurately to say Breast Cancer Foundation, Prostate Cancer Foundation and The Cancer Society.)
The current record for the longest drumming marathon is held by a Canadian drummer, Steve Gaul, who played for 134 hours and five minutes straight in 2015. Paul aims to beat this record by playing the drums continuously for 144 hours – 6 days exactly.
In an interview, Paul shared his motivation behind attempting this record-breaking feat, saying, " kudos for doing so will be great I'm sure, but actually now it's more than that [and] I actually want to make a difference by the funds and awareness I hope to raise."
He says that his wife's breast cancer really kicked this off, "her diagnosis came as a bolt from the blue, but after a huge operation – 13 hours in surgery – she is hopefully clear of the disease. But I lost both my father and my uncle to prostate cancer some time ago, so supporting that charity was an obvious choice. The Cancer Society is a catch-all for any form of cancer of course and as I lost a girlfriend in my twenties to cancer and still have friends battling the disease now it seemed right to support them too."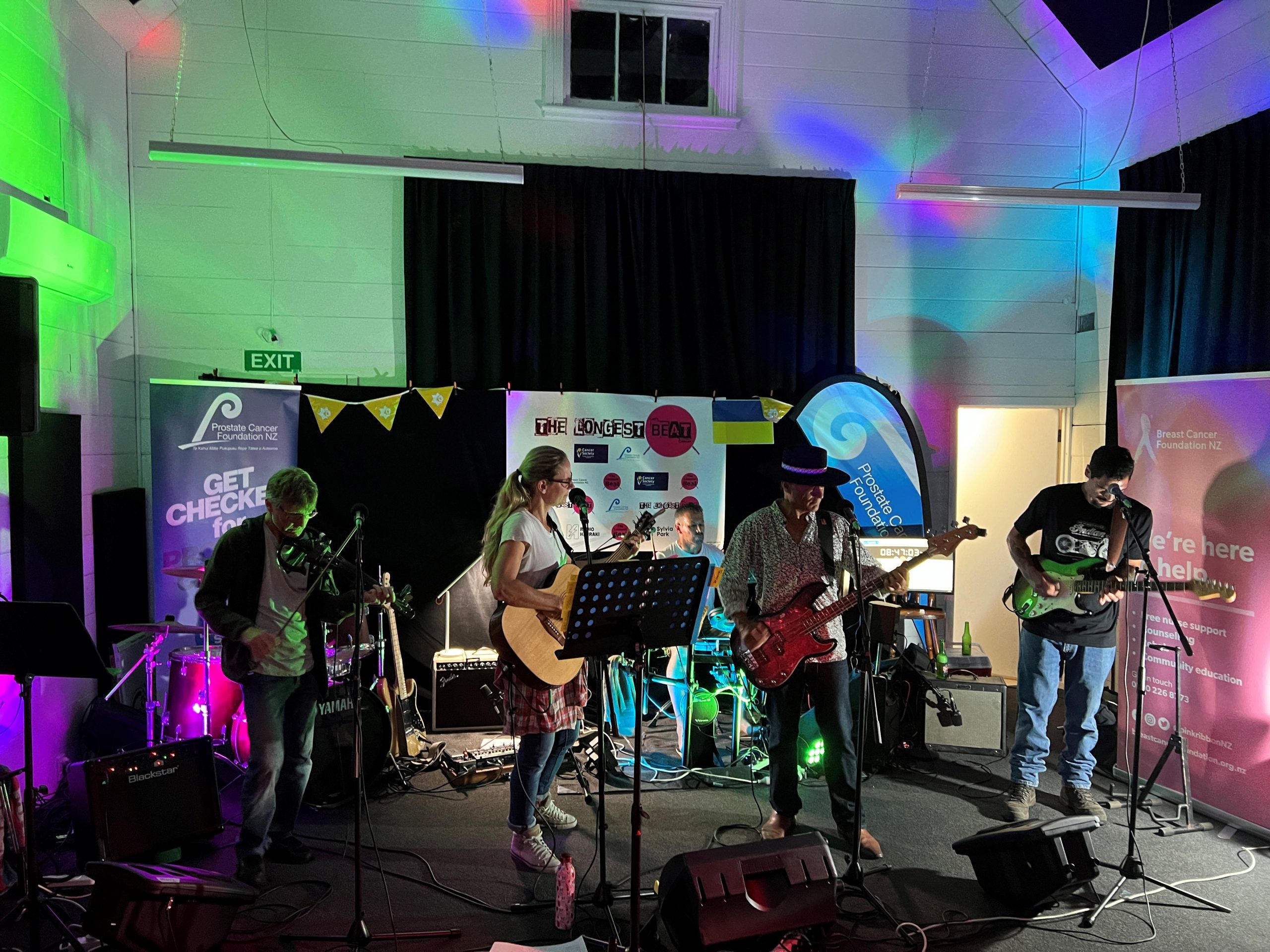 To stay motivated during the marathon, Paul plans to keep things changing, including the types of music playing on his set list, playing to live musicians, and having different people in the room with him. Guinness rules allow five-minute breaks after each full hour played, which can be accumulated. During his 24-hour test session in Warkworth, he started with a six-hour session before taking a break, which allowed him to accrue time in the bank that he could use later if he needed a break.
Paul's message to others through this marathon and his fundraising efforts is about getting checked when you have any inkling something is not right with your body. His wife, Tris, had this feeling and got a scan that revealed her breast cancer. He also wants to turn up the volume on a conversation around prostate cancer testing because there is no recognized scheme in New Zealand at present, despite prostate cancer being the most common form of cancer in men – and a bigger killer than breast cancer. To support the cause, people can donate to the charities Paul has chosen or come to the event, which is open to the public, and cheer him on.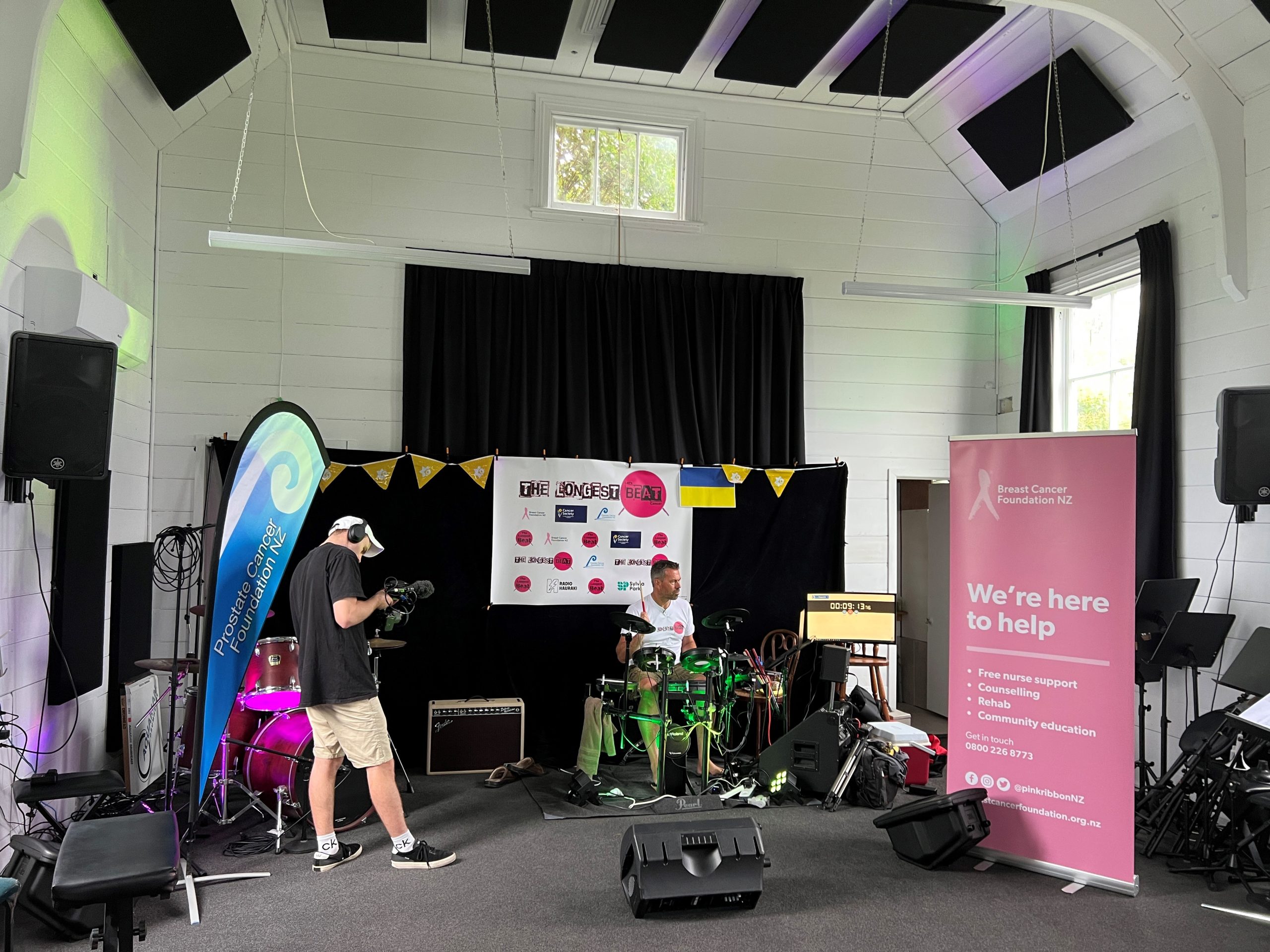 If successful, Paul will not only break the world record but also make a significant impact on cancer charities in New Zealand.
Paul's attempt at the world record will take place at Sylvia Park's the Pod, located in Sylvia Lane. Paul encourages everyone to head down to show your support. You can also show your support by donating HERE